In the future, self-driving cars won't just prevent deaths from human error. An autonomous vehicle will reroute you to a hospital if a driver has a heart attack or a stroke, greatly increasing the chances of saving your life and others on the road.
 

 

Statistically, the inside of a vehicle is one of the most dangerous places for a human to be. Thanks to AI and its ability to sense a driver's vital signs, it may become one of the safest.

In 2015, more than 38,000 people died in motor vehicle accidents per the National Safety Council. Of these accidents, 26 percent led to deaths that were caused by distracted driving.

Every day in the United States 4,110 heart attacks and strokes occur, or roughly 1.5 million every year. Drivers in the United States on average make 1.1 billion trips per day. This means that for roughly every 733 trips taken, one driver could experience a heart attack or stroke while behind the wheel.

This presents a real risk for everyone who gets into a car. If a driver does have a heart attack or a stroke, the chances of them losing consciousness and endangering themselves, passengers, other drivers or pedestrians is very likely.

These risks will greatly be reduced, if not eliminated, through the introduction and widespread adoption of level 5 autonomous vehicles. Today, we are already starting to see the benefits with semi-autonomous vehicles such as a Tesla.

This year, an individual driving on a highway in Missouri suffered a pulmonary embolism and manually rerouted the vehicle with autopilot to the hospital. The semi-autonomous autopilot feature saved the individual's life, and in the future, fully autonomous vehicles will save a tremendous amount of lives.

This is just the first step. In the future, autonomous vehicles will be able to sense driver behaviors such body movement, temperature or even increases in respiration.

If a passenger is feeling chest pain or numbness, they will be able to communicate with their autonomous vehicle through an intelligent voice assistant by simply saying an easy word or phrase such as "help."

Through artificial intelligence and deep learning capabilities, the autonomous vehicle would understand the problem (partly due to the driver's tone and body movements) and could then send a message to the nearest hospital that a patient in distress is arriving soon.

The medical staff at the hospital would be able to track the location of the autonomous vehicle and communicate with the passenger. Upon the vehicle's arrival at a dedicated emergency autonomous vehicle dropoff and pickup zone, medical staff would be there waiting to take care of the passenger.

Furthermore, since the autonomous vehicle took control of the wheel, other drivers and pedestrians on the road were not put at risk.

This is the future. A future with autonomous vehicles will save lives, improve mobility and lower risk while driving due to medical emergencies.

 

(Top photo: Courtesy Getty Images.)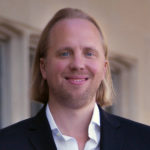 Grayson Brulte is the Co-Founder & President of Brulte & Company, an innovation advisory and consulting company that designs innovation and technology strategies for a global marketplace.

 

 

All views expressed are those of the author.
tags