It took considerable time and investment to boost the efficiency of GE's gigantic HA gas turbine, affectionately known as "HArriet", by just a few percent. The company's scientists used super materials and other technologies borrowed from jet engines to coax every last bit of performance from the machine, and gained the notice of Guinness when it hit 62 percent efficiency.
The efficiency drive also encapsulates what propelled GE to third position on Fortune magazine's Change the World list. The magazine ranked companies that are tackling the world's biggest problems for their measurable social impact, business results and degree of innovation.

In the case of HArriet, a 1,000-megawatt power plant using two of the turbines paired with steam turbines, a configuration called combined cycle, could save an estimated $50 million on fuel over 10 years from a 1 percent gain. Increasing efficiency also makes the already clean turbine – when it burns 3.3 tons of natural gas mixed with air, it results in just 6.3 fluid ounces of pollution, a volume slightly larger than a half-can of soda – even cleaner.

Fortune singled out GE's work on clean energy through Ecomagination, the company's strategy to reduce environmental impact while improving business performance for customers. Since its inception 11 years ago, $17 billion of research and development has generated $232 billion in revenues. But other programs like healthymagination, the company's healthcare innovation platform, and cultural initiatives like the commitment to simplification, which accelerates innovation, decreases bureaucracy and puts long-term gains ahead of short-term thinking, have had a similarly large impact.

Below are some of the recent innovations that are keeping GE among the leading world changers.

The 9HA

One other factoid about the 9HA: its ability to rapidly start and ramp up makes it the ideal partner for renewables like solar and wind, which can suddenly fall off if the clouds roll in or the wind stops. The turbine is giving its first customer, Électricité de France (EDF), the ability to integrate more renewables onto the grid.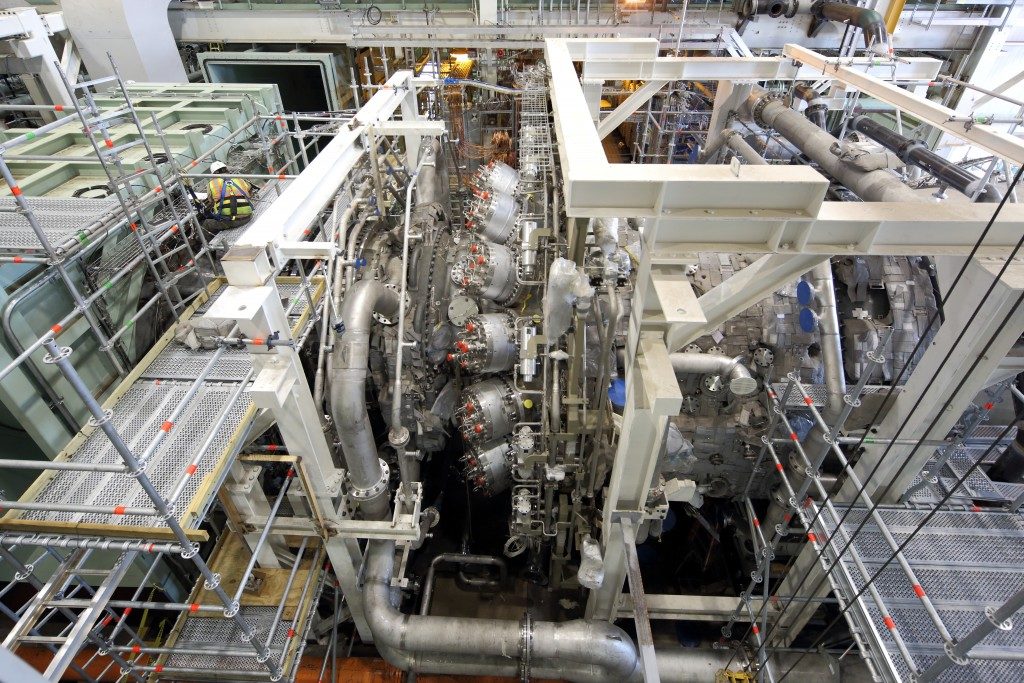 A 9HA turbine on a test stand in Greenville, South Carolina. Greenville is the world's largest gas turbine factory. GE engineers placed some 5,000 measuring instruments and sensors on the turbine and another 2,000 on a compressor validation rig that must absorb Harriet's 500,000 horsepower. Image credit: GE Power

Digital Wind Farm

Every wind farm has its own DNA – the wind whips around the turbines and terrain in unique ways. So GE Renewable Energy has developed technology that creates a digital twin of each turbine to model how to get the most energy out of a given landscape before planting the iron in the earth. The approach could improve a farm's energy production by as much as 20 percent and generate $100 million of value over the lifetime of a 100-megawatt farm.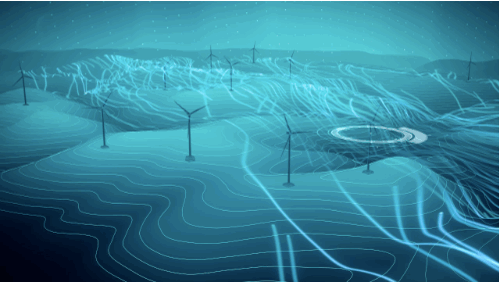 Digital windfarm designers are using a "digital twin" model (see above) residing in the cloud to build and optimize the real-world wind farm. GIF credits: GE Power & Water

The GE9X

Aviation is booming today but that wasn't always the case, particularly after it seemed that the industry would be permanently dampened by Sept. 11. But a long-term commitment to research and development has yielded products like the GE9X, a next generation jet engine that promises to be so quiet and have such low nitrogen oxide emissions, it will be ecomagination-qualified.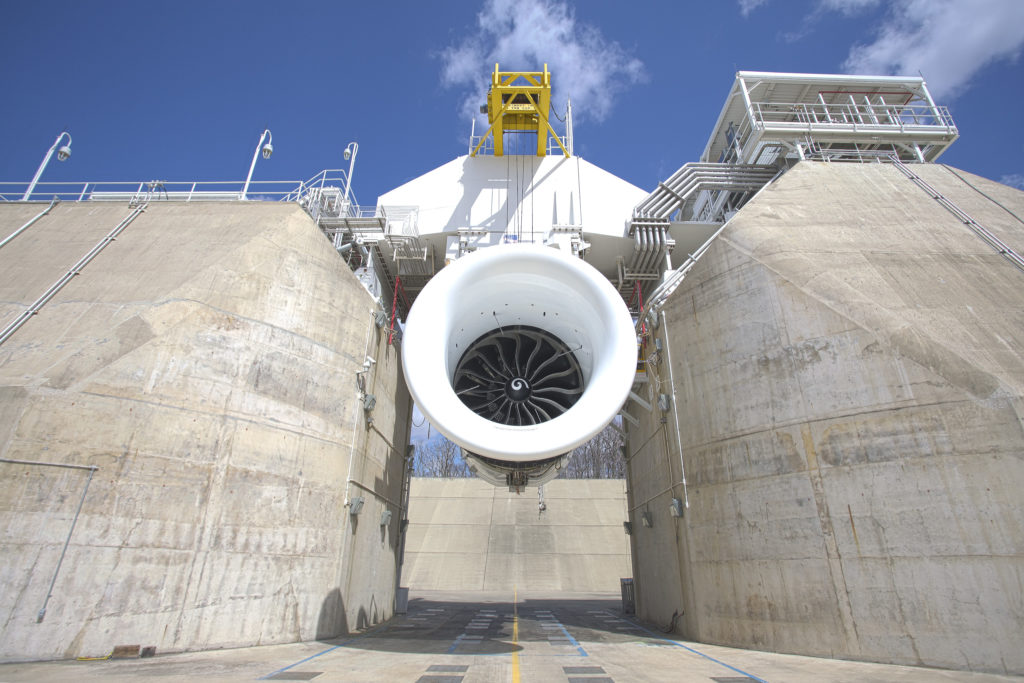 The GE9X. When Boeing decided to build the 777X jet, the next-generation version of the 777 jet, it asked GE to develop an engine to power it. Image credit: GE Aviation

The healthymagination Mother & Child Program

Maternal and child health remains one of the world's most pressing problems. GE has partnered with Santa Clara University's Miller Center for Social Entrepreneurship to help social enterprises dealing with the health of mothers and children in sub-Saharan Africa strengthen their business models, organize and scale. The program gives the 15-20 participants access to and training on technologies that support health for mothers and children. This type of open innovation, where the company seeks out and supports entrepreneurs outside its walls, is key to the Ecomagination and healthymagination.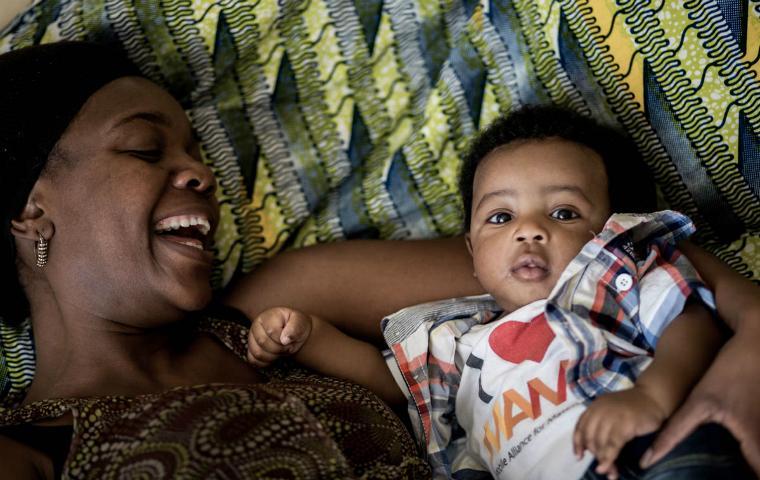 Photo courtesy of Mobile Alliance for Maternal Action (MAMA) and Santa Clara University. 

The Power of 1 Percent

By binding machines together on the Industrial Internet, monitoring their health and analyzing data we can make industry more efficient. Our customers work at such a large scale that a 1 percent gain in efficiency, spread across industries, can create billions of dollars in economic gains, with corresponding environmental benefits from decreased emissions and resource use. GE's economists estimate the Industrial Internet could add $10 to $15 trillion to global GDP in the coming decades.
Categories
tags