Like his love of Cuban coffee, Michael Castillo's passion for aerospace was born in his Miami childhood. Before immigrating to the United States, Castillo's grandfather had flown in the Cuban air force, and his father still works today as an aircraft mechanic for a major airline. "In a sense, I grew up privileged," says Castillo. "My grandparents came with very little, but they and my parents worked very hard, so I was able to focus on school."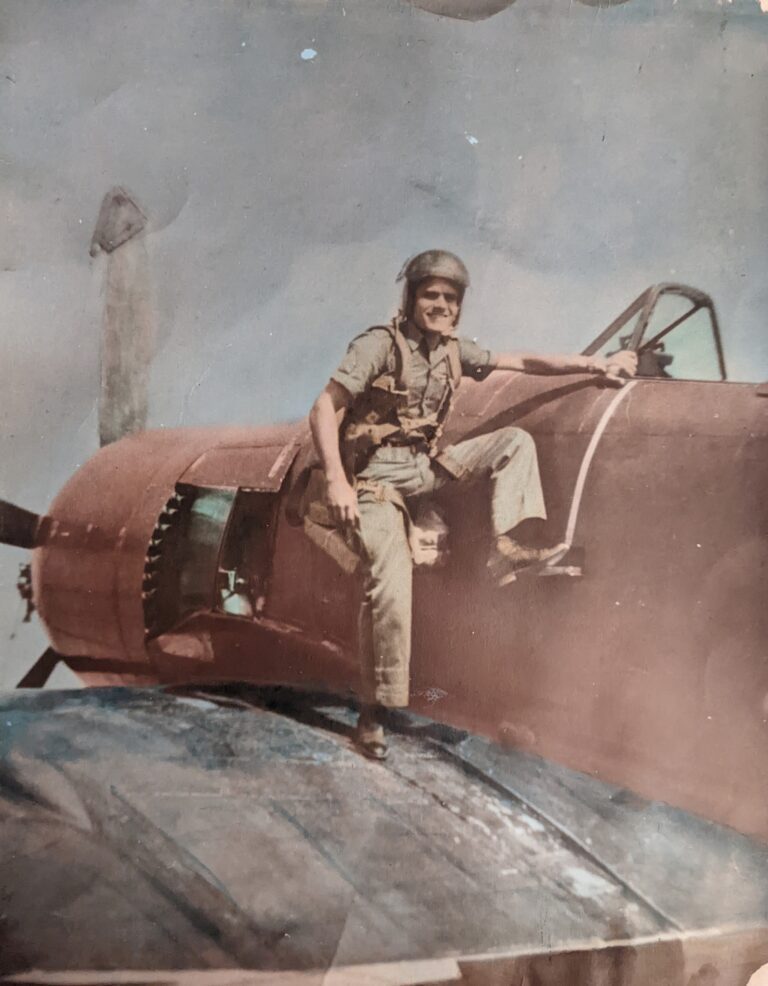 Which is, in part, the reason Castillo has devoted himself to helping marginalized Hispanic students pursue careers in STEM fields. Though he credits his family with being the bedrock of his success, Castillo acknowledges that it wasn't the only thing that transformed him from a middle schooler who "tinkered with aerospace and rockets and engines" into an engineering manager specializing in turbomachinery aerodynamics in the Edison Works program at GE Aerospace in Cincinnati. "It takes resources and role models to succeed," he says.
"Education is always a big deal in the Hispanic community," Castillo adds, but marginalized families often don't have basic knowledge about how to build professional careers. Applying to college and writing essays for scholarships, building résumés, accessing financial resources, and even choosing the right jobs to apply for after college are all skills that need to be taught.
As the education pillar leader for GE's Hispanic Forum, Castillo has been in a position to change the way the group interacts with students. "We are moving from a simple, targeted approach to a more holistic approach with communities," he says. "Where in the past we might drop in to do some cool activities once a quarter, the strategy now includes connecting students' families to the information and resources they need to succeed."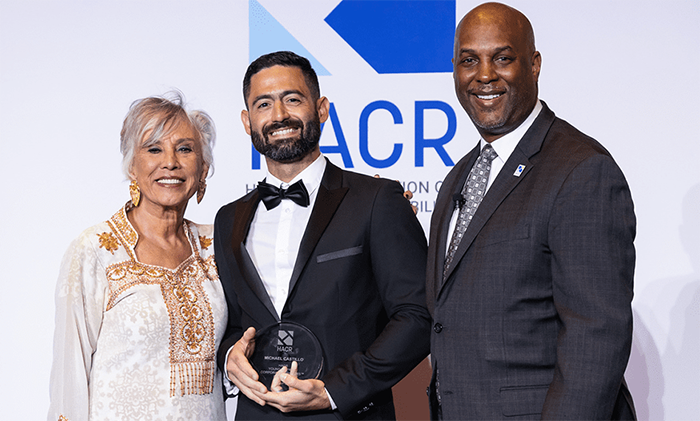 Volunteers from the Hispanic Forum give concrete advice and provide mentorship to elementary, middle, and high school students, and they've joined forces with the Hispanic Chamber of Commerce and Cincinnati Public Schools to reach deeper into the community. What's more, with GE's support they've collected and distributed laptops and mobile phones, the electronic devices essential to learning in the 21st century.
Castillo finds the educational outreach he does in Cincinnati's Latino community as energizing as the work he's done on the XA100 engine program at Edison Works. And it's gotten him noticed, too. In June, the Hispanic Association on Corporate Responsibility recognized him with a Young Hispanic Corporate Achiever award. "It was very humbling to be part of this program," he says.
As he plans for the future, Castillo reflects on his own start at GE. "When I first came to the company I didn't want to speak in Spanish," he recalls. "I suppressed a lot of stuff." Today he talks openly about his culture, knowing he is valued for all of the elements that make up his identity. Indeed, Castillo marvels at how GE Aerospace's commitment to inclusivity and diversity has grown since he joined the company 12 years ago. He's proud of the strides the Hispanic Forum has made in that time — from the National Virtual Leadership Summit they hosted in September to the group's annual Hispanic Heritage Month potluck.
To go from being the initiators of students' passions to "translators of that passion into something tangible, something that will lead to a degree, a job, and a fulfilling life," is as important to Castillo as his own career. "The stuff that drives me personally, the stuff that drives my commitment to the community, it could never be secondary," he says.
Categories
tags