Blowout preventers, or BOPs, are incredibly complex machines that weigh 750,000 pounds and tower 60 feet above seafloor oil wells. They serve as the last line of defense in case anything goes wrong. It takes workers about 18 months to build one and they serve for as long as 30 years.

It takes as much as $16 million to retrieve a BOP to service it, and keeping them in shape all those years can get expensive. As a rule of thumb to stay safe, maintenance crews often replace as many as 20 percent of BOP parts every time they come to the surface. The stakes are high. Each day a rig is not drilling can cost the offshore operator $3 million in lost productivity. But it also means that they effectively rebuild an entire BOP every five years.

But there is a more scientific way to service BOPs. GE engineers recently developed a predictive maintenance system called Sealytics BOP Advisor that collects and analyzes data about pressures, valve positions and flows from underwater sensors attached to the machines. The system, not thumbs, helps customers determine what needs to be fixed and when. "Telling a customer what to fix after it has failed is relatively easy," says Bob Judge, director of product management at GE Oil & Gas. "Telling them to fix something before it costs them money is the magic."

Sealytics is one example of how GE combines the power of data analytics with the Industrial Internet to expand its services offering. People rightly consider GE a builder of "big iron" like jet engines, locomotives and gas turbines, but services already account for a stunning 75 percent of the company's profits.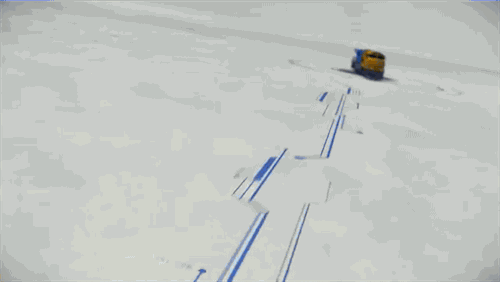 GE believes that Big Data will push that share even higher. "Industrial data is not only big, it's the most critical and complex type of big data," says Jeff Immelt, GE chairman and CEO. "Observing, predicting and changing performance is how the Industrial Internet will help airlines, railroads and power plants operate at peak efficiency."

Immelt is speaking today at the Electrical Products Group Conference, an annual gathering of industrial executives, Wall Street analyst and investors in Longboat Key, FL. He will talk about "reinventing services for the future" and the role that the combination of hardware and software will play in reducing unplanned downtime and making customers more productive (see infographic).

Immelt says that GE will have launched over 40 "predictivity" analytical applications by the end of the year. He expects them to generate more than $1 billion in revenues.

Applications like Sealytics for BOPs, Trip Optimizer for locomotives, and Wind Power Up for wind turbines are built on Predix, a cloud-based software platform designed by GE software engineers specifically for the Industrial Internet. Ultimately, workers will use them to access performance data and monitor machines remotely from anywhere and at any time.

The Internet is no longer just about email, ecommerce or Twitter, says Joe Salvo, manager of the Complex Systems Engineering Laboratory at GE Global Research. "We are at an inflection point. The next wave of productivity will connect brilliant machines and people."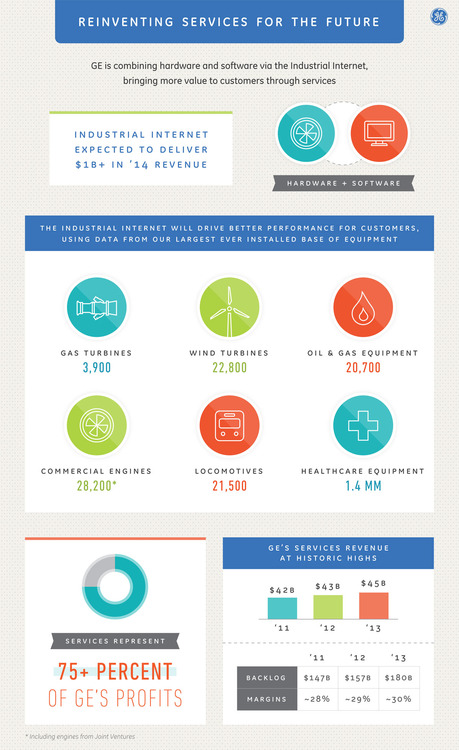 Click here to download.
Categories
tags