As an eighth-grader in Minnesota, Jenna Dolan was dreaming big. She knew she wanted to be a pilot in the U.S. Marine Corps. Even her middle school classmates could see she was always up for a challenge: In their school yearbook, they voted her most likely to accomplish her goals.
Dolan didn't have to look far for her career inspiration: Flying is in her family's DNA. Her father served as a Marine Corps pilot during the Vietnam War era, flying the Douglas A-4 Skyhawk, a single-seat attack aircraft. After he retired from active duty, he became a commercial pilot for Northwest Airlines.

Dolan's oldest brother, 10 years her senior, graduated from the Naval Academy in Annapolis, Maryland. "He was really my idol, my mentor," she says. Her brother went on to become a Marine Corps pilot, flying the Northrop Grumman EA-6B Prowler— an electronic-warfare aircraft — during the first Gulf War.

When it was her turn to advance after high school, Dolan also chose the Naval Academy. "If I were going to describe how I want to define my life, it's that I want to have an adventure," she says.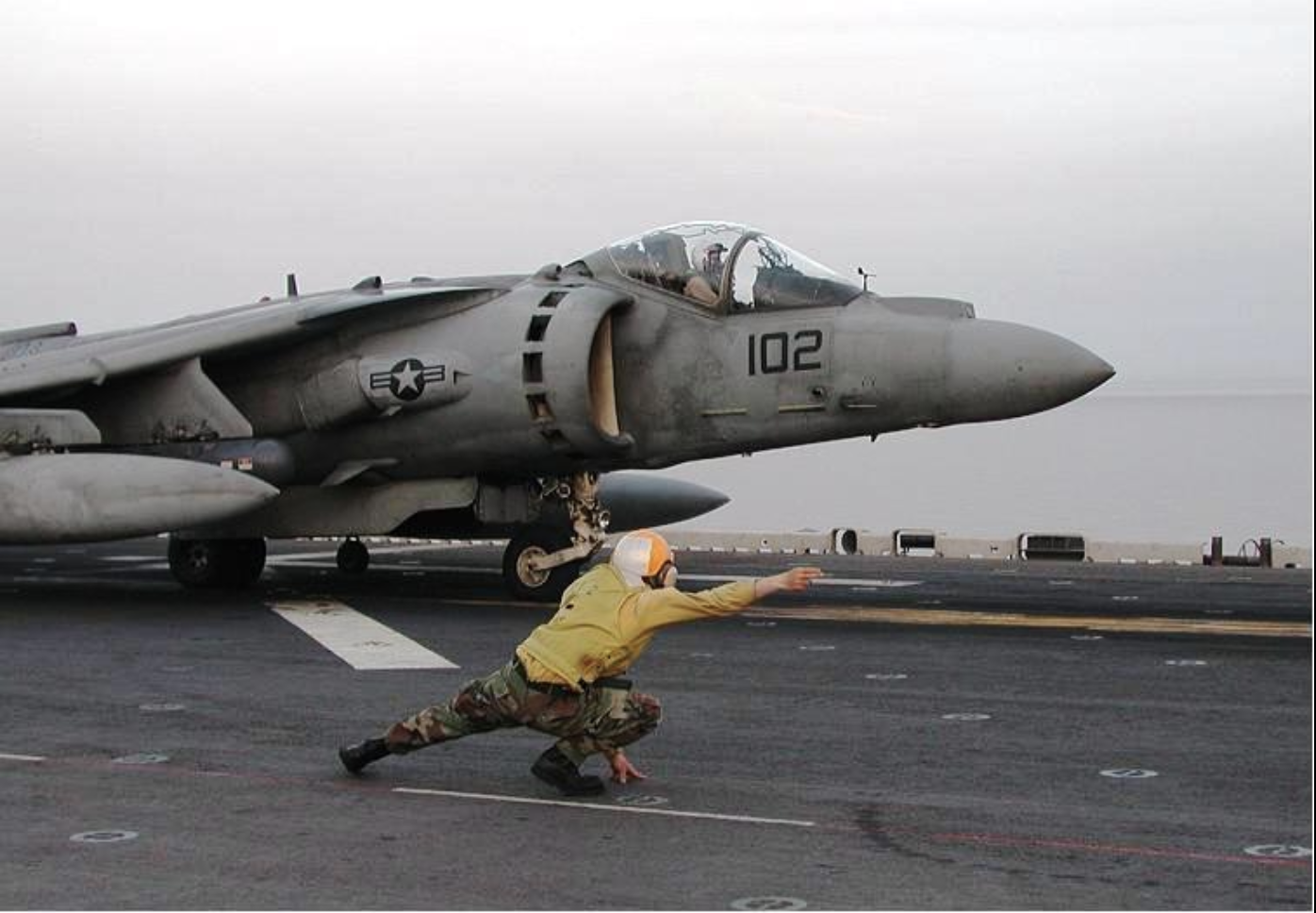 first U.S. jet engine at Lynn. In her first rotation at the historic place, Dolan worked on the GE38 development engine for the Sikorsky CH-53K King Stallion heavy-lift helicopter, America's largest and most powerful helicopter. "I learned that I really like working with customers, and that I liked being in a place where I could be empowered to manage my own program," she says.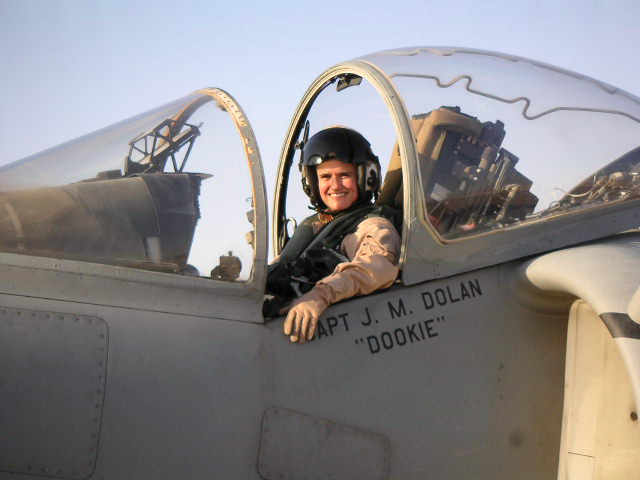 found a home at GE. In 2012, the company launched its "Hiring Our Heroes" initiative, with a commitment to hire 5,000 veterans in a five-year period. Currently, about one in every 13 U.S. employees at GE is a veteran.

Dolan stays connected to her military service as a colonel in the U.S. Marine Corps Reserves. Throughout the year, she supports the 2nd Marine Aircraft Wing in Cherry Point, North Carolina. She also continues to fly. As a civilian, she has earned qualifications to pilot two experimental jets, the Czech-made L-39 Albatros and the tiny BD-5 Microjet.

While her days of working at a desk or attending meetings are far different from the adrenaline rush of maneuvering her attack jet off a ship, Dolan applies what she learned in the Marines to her job. She says that her groundbreaking career gave her an "even-keeled, positive perspective" that she carries into every day at GE. "The ability to handle stressful situations and keep a good head on your shoulders," she says, "is something that I really take from the challenging experiences that I had in the military."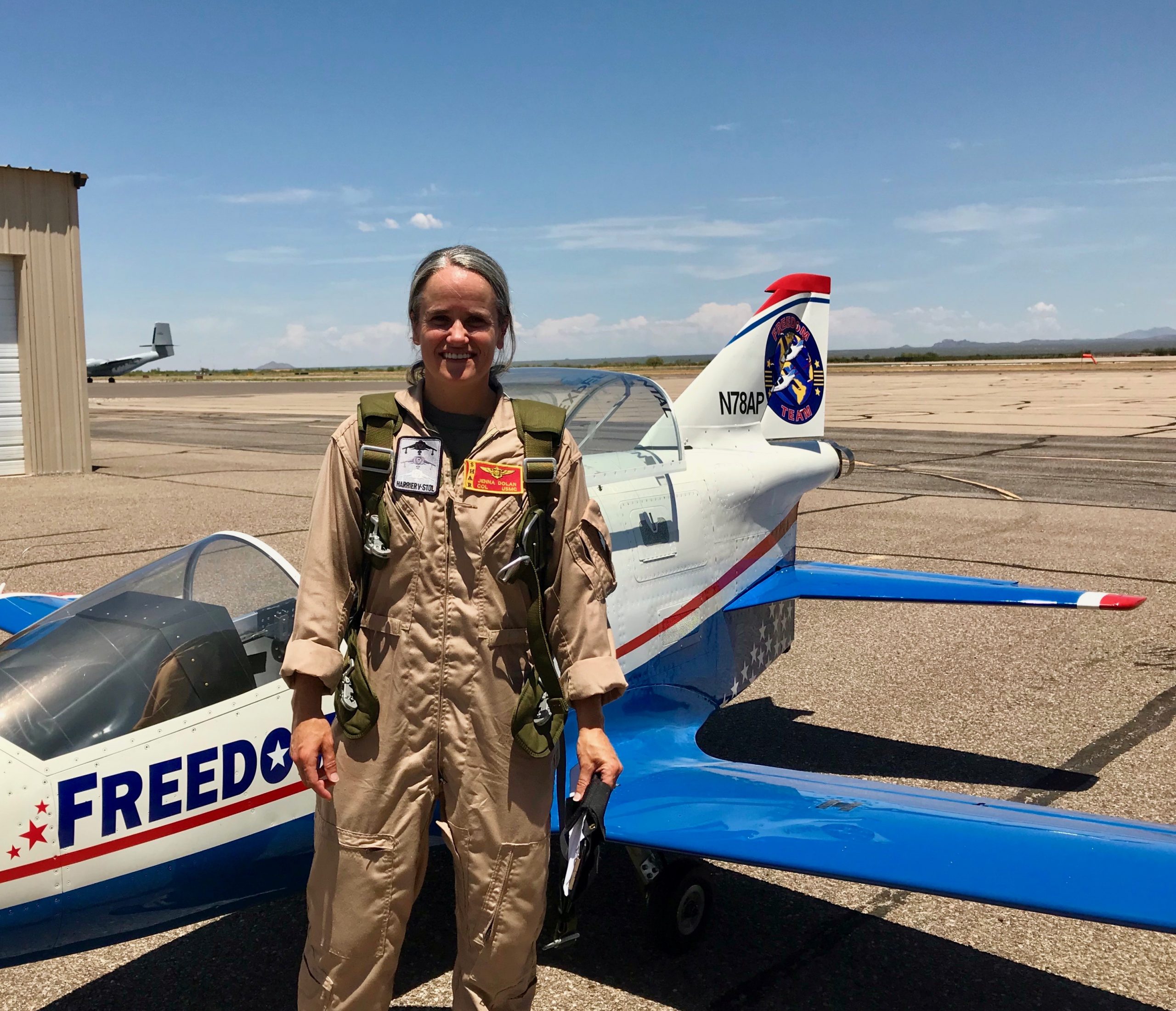 Categories
tags