Back in 1967, Allegheny Airlines was a small business with a big idea — connect dozens of American cities with regular flights.
But to do that, Allegheny needed wings. It bought regional carriers like Indiana's Lake Central airlines and New York's Mohawk Airlines to provide coverage east of the Mississippi River and in parts of Canada. But it still wasn't enough. The problem: Planes are expensive and Allegheny couldn't afford to buy the new aircraft it needed.

So, the company reached out to GE, whose credit corporation had been offering financing on things like household appliances since the Great Depression.

To be sure, airplanes are a little bigger, and a lot more expensive, than a washing machine. But GE came up with a creative way to help Allegheny: it would buy the three DC 9 jets that Allegheny needed and then lease them back to the airline over the next 12 years. The deal helped Allegheny build the first U.S. commuter airline, offering service to 50 cities up and down the Eastern seaboard and as far west as Indiana. In 1979, the airline rebranded itself — as USAir.

Half a century after that first lease, General Electric Capital Aviation Services, or GECAS, is the world's leading airline leasing company, with a fleet of 1,950 airplanes in operation or on order it leases to 270 airline customers in 75 countries around the world.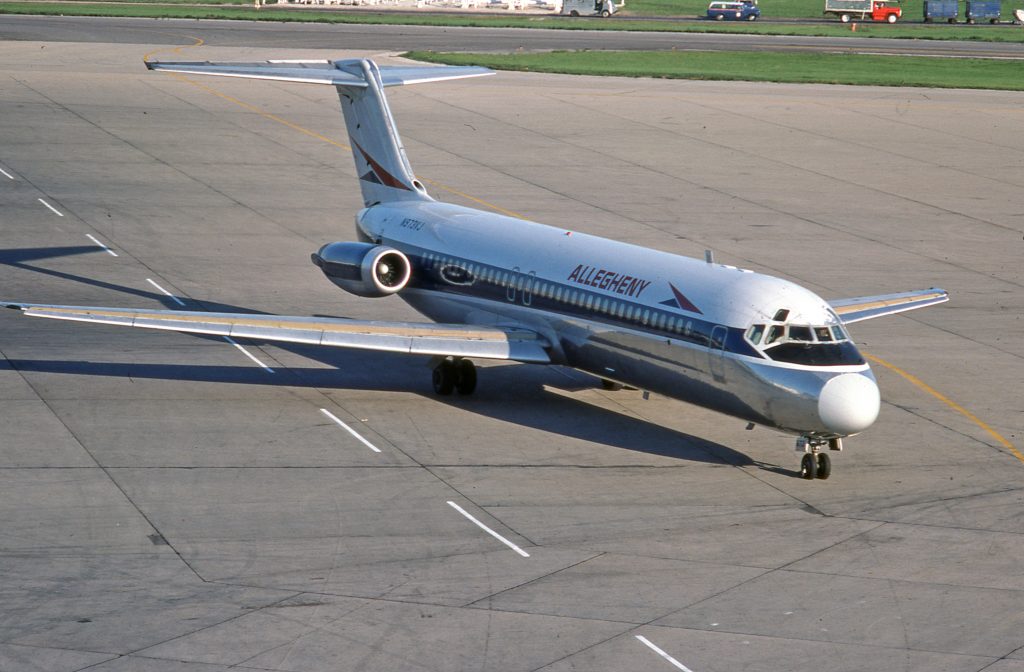 AirAsia (below) are GECAS customers. Images credit: GECAS.

The GECAS story straddles the Atlantic Ocean. It got its start with the help of the Irish national carrier Aer Lingus.

In 1973, as fuel prices were shooting skyward in the wake of the 1973 OPEC oil embargo, Aer Lingus found itself with more planes than it could afford to fly. The air carrier's leadership devised a plan to lease those idled planes to the Thai airline Air Siam and used them to generate revenue. The deal helped the Irish airline through a difficult time and after the crisis passed, Aer Lingus kept expanding its leasing business, spinning it out as its own company, Guinness Peat Aviation (GPA), in 1975.

During the next two decades, GPA thrived as leased planes, which in 1980 accounted for only 2 percent of all planes, climbed to 15 percent of the global fleet.

But much of that business was built on the easy flow of credit. In 1991, when the Gulf War sent the global economy into a tailspin, GPA came close to bankruptcy and needed to find a strong financial partner to help keep it afloat. GE, which had slowly been building its own airline leasing business, saw an opportunity. It merged with GPA to create GECAS.


38 percent of all planes carrying passengers around the world are leased and some experts predict that number will grow to 50 percent by 2020. Most of that growth will come from air carriers India and China, where air travel is booming. Analysts predict that, in the next 20 years, China will surpass the U.S. as the top aviation market, with 1.3 billion passengers per year.

In the meantime, business leaders, like AirAsia's Anthony Fernandes, are using leasing to quickly build airlines to serve a growing middle class. As more people take to the air, GECAS continues to find new ways to finance that growth.
Categories
tags