In the 1940s, it took a Qantas flight more than four days and seven stops to fly from Australia to London. A Qantas jet can now cover the same distance in 17 hours and 20 minutes, flying nonstop for the first time.
The first flight on the new route between Perth, a port city in Western Australia, and London's Heathrow Airport, took off on Saturday, March 24 and landed in London early Sunday morning.  Numbered QF9, it is also the only direct flight between Australia and Europe. "This is the flight that Qantas has essentially waited most of its 98 years to take," said Qantas Group CEO Alan Joyce.

The 236-seat Boeing 787-9 Dreamliner jet was powered by a pair of GEnx engines developed by GE Aviation. Qantas named it Emily after the indigenous Australian artist Emily Kame Kngwarreye. Its livery was inspired by her artwork.

The passengers, VIPs and journalists on board of the jet covered 14,498 kilometers — more than 9,000 miles — during the flight. The QF9 is the third-longest commercial route operated by any airline and longest scheduled trip flown by a Boeing 787-9 Dreamliner jet, beating the current record connecting San Francisco and Singapore by one hour.

Boeing designed large sections of the plane from light carbon fiber composites, the same material GE used to build the fan blades and the case for the jet engines.  The design, computer systems, and engines together make the plane's fuel consumption 20 percent lower compared to planes of similar size. That can save Qantas and its airline peers operating the jets up to $1.6 million per plane per year in fuel expenses, says Max York, CEO of GE Australia.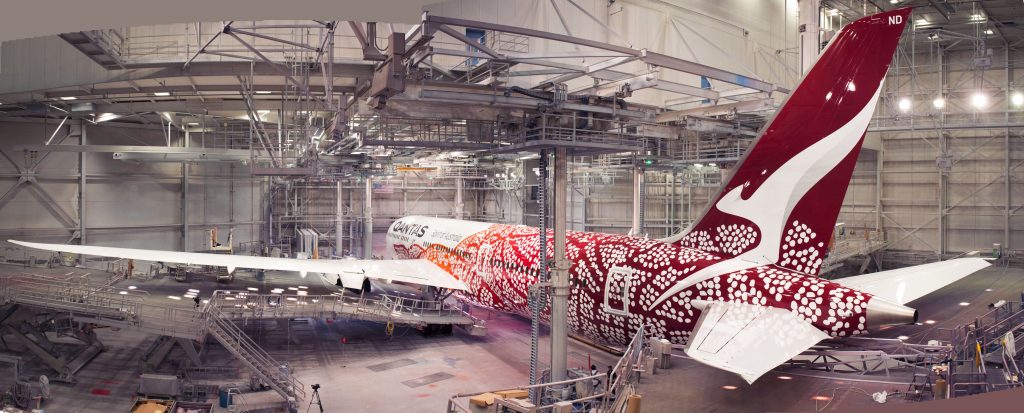 Captain Mike Galvin, head of fleet operations at Qantas.

Qantas sees the flight as the next step in a long history. At the launch ceremony on March 24, Joyce recalled that Qantas co-founder Hudson Fysh in 1931 said, "By 2031 … one may be seated in a bullet-shaped vehicle awaiting departure on a trip to London, occupying a little over half a day."

Said Joyce: "It seems we are 13 years ahead of schedule."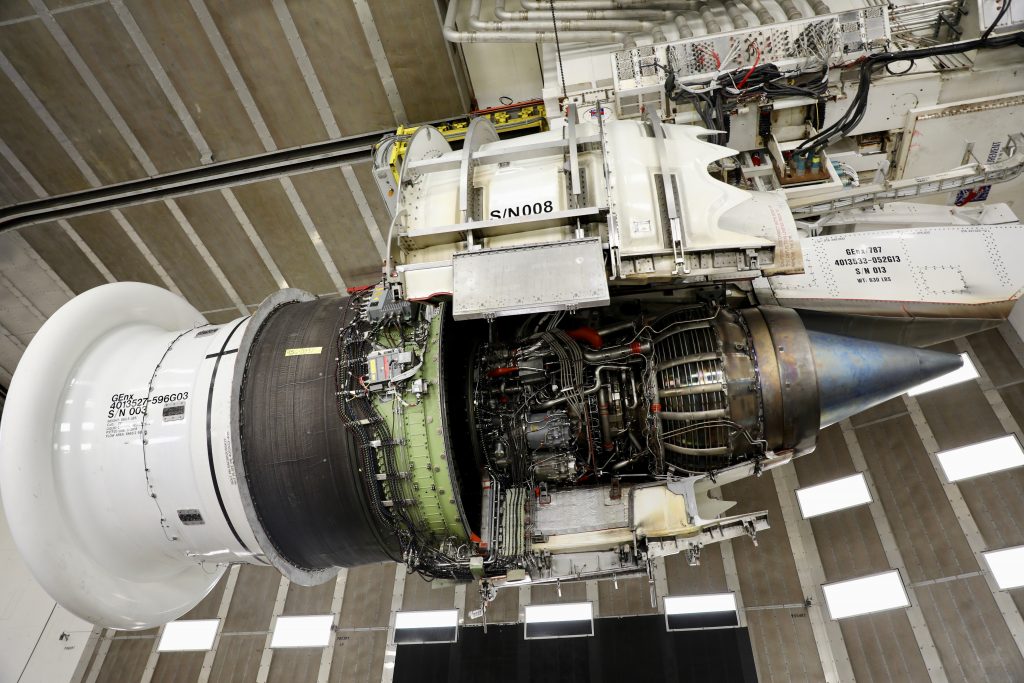 jet engine testing facility in Peebles, Ohio. Image credit: Tomas Kellner for GE Reports.
Categories
tags