Bogdan Ene is an operator at LM Wind Power's factory in Castellón, a province on Spain's Mediterranean coast, where the GE-owned company makes blades for wind turbines. He is in awe of a particular teammate's boundless curiosity and energy. "She's taught me that it's possible to achieve two days of work in just a few hours by being organized," he says. "I really admire her."
You'd be correct in detecting a note of filial pride in his admiration. His teammate is Adelina Serban, who happens to be Bogdan's mother. Adelina is a team leader in the pre-molding section of the factory, where she supervises a dozen workers who are preparing blade materials for the production process. She's a bit like a chef de cuisine who ensures that the kitchen staff have the ingredients they need to cook their dishes. The mother-son duo are members of a 600-strong workforce at the plant, which makes blades as tall as the Statue of Liberty. The family connection is noteworthy enough this Mother's Day, but there's more. Adelina's husband, Nicolaie, and his daughter, Mihaela, also work at the factory.
Working with members of your immediate family obviously is challenging, but they have mastered the art of intergenerational collaboration. Their secret? "We keep conversations about domestic affairs and work matters completely separate," explains Bogdan. When their paths cross on the shop floor, they keep their interactions strictly professional. "We try to show that we're not exploiting this situation, so our behavior can sometimes appear exaggerated," admits Adelina.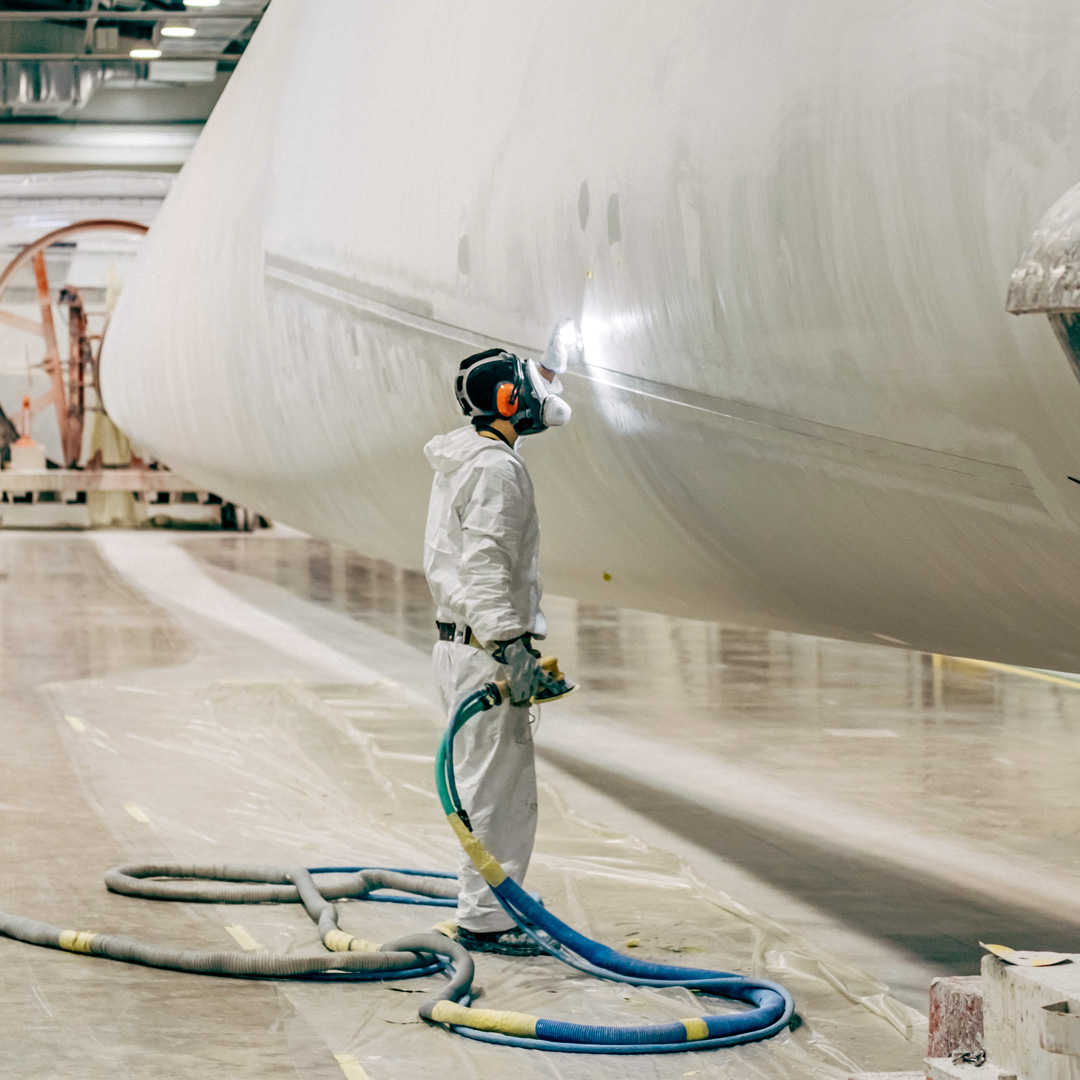 The family hails from Buzau, north of Bucharest in Romania, and they needn't worry about fitting in. The LM Wind Power factory, which is located amid olive groves in a balmy valley, is a melting pot of diversity. "I'm not sure if it's by design or accident, but there are so many different people at the factory," Adelina says. She reels off a list, cataloging an array of nationalities, ages, languages, cultures and skills. "That helps us all to keep an open mind when working together," she adds.
In fact, there are more than one million Romanians in Spain, many of whom left the Eastern European country in search of new opportunities. Adelina, who studied information technology at university, has a typical story. She was a successful entrepreneur in Bucharest, but in the late 1990s she grew tired of what she perceived as a stifling business environment. "My business was going well, and I had plenty of money, but I had to leave because I felt like I wasn't making any progress," she says.
In 2001, Adelina and her family, including the young Bogdan, emigrated to Castellón. Within a few months, they were all speaking fluent Spanish. Adelina found work on the production lines of a local manufacturing plant, but, true to her entrepreneurial nature, she kept her eyes peeled for fresh opportunity. And it didn't take long to come knocking. In the early 2000s, LM Wind Power, which was acquired by GE Renewable Energy in 2017, decided to build a new plant in Les Coves de Vinromà, the village where Adelina lived and worked. Executives from the Danish company invited local workers to presentations, where they outlined their vision to regenerate what had been a struggling rural community.
Adelina attended a presentation and left impressed by what she heard. "I submitted my résumé even before they'd finished building the factory." In 2007, Adelina became one of the 12 original plant workers at Les Coves.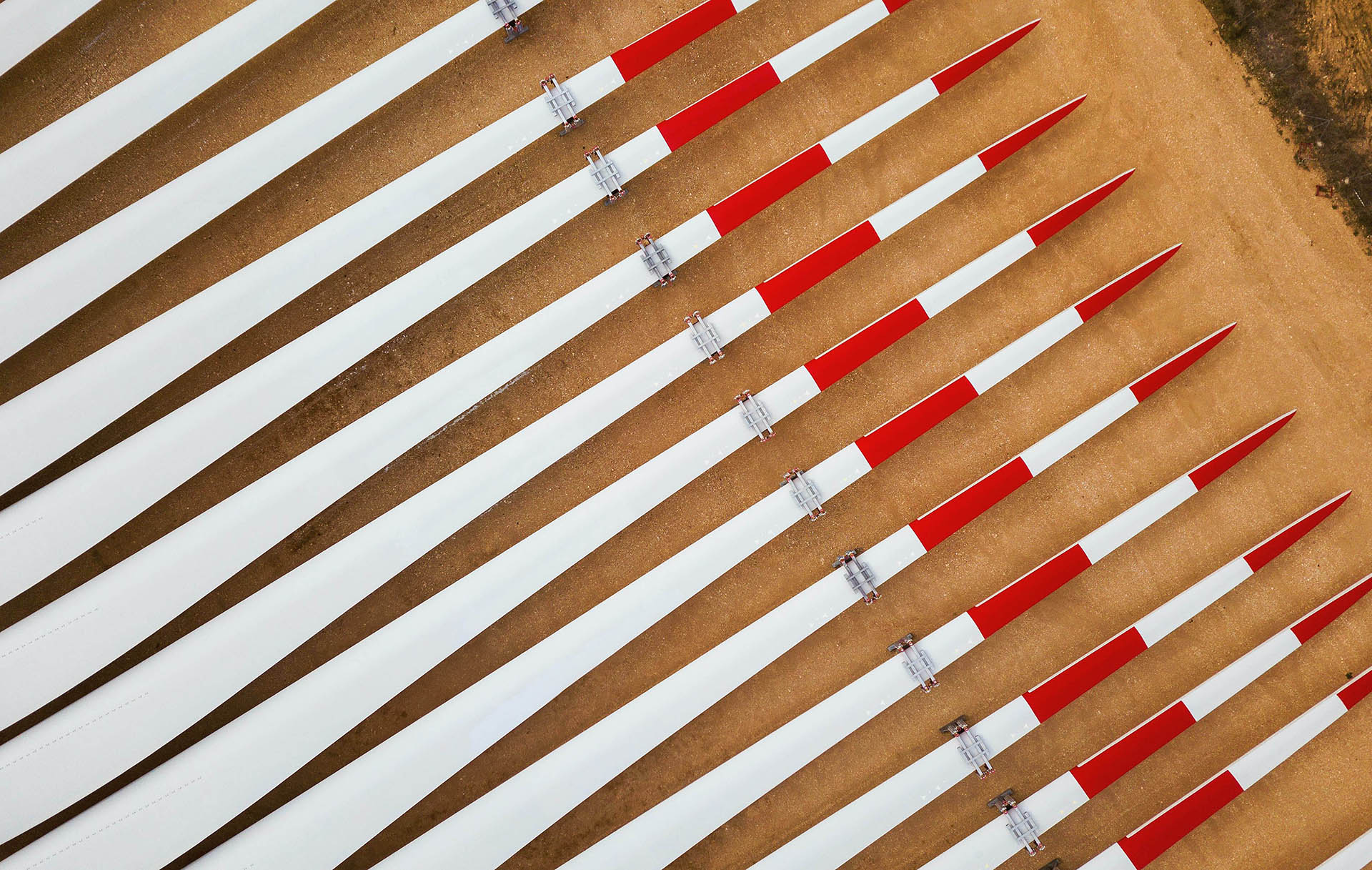 This called for a boot camp in wind turbine blade manufacturing. LM Wind Power technicians walked the original dozen through every aspect of blade making, from manual techniques like the molding of the fiberglass fabric and balsa wood to the use of digital technologies such as sensors and lasers for precision manufacturing. "I saw how it all started with raw materials, and ended with the final product," says Adelina.
The consummate student, Adelina watched, listened, and took notes. Four months later, she had a firm grasp of the full blade-manufacturing life cycle. She now knows the factory floor inside and out, having worked on almost every production line during over the past 15 years. She has a soft spot for laminating, the job of applying a special coat of protective paint to the leading edge of the blades, which will one day reach speeds of up to 300 kilometers per hour (185 mph) in the squalls of the North Sea. But more than anything, she relishes the "sheer variety of the work."
Adelina's managers noticed she was a quick study, and selected her for the company's Female Development Program, which trains women to take on leadership positions. In recent years, Nicolaie, Mihaela and Bogdan joined LM Wind Power, too. "Bogdan is a great employee, extremely calm and detail-oriented, something I try to copy as much as I can," Adelina says.
Adelina and Bogdan's paths cross frequently throughout the workday, because manual work of the kind done in the Les Coves plant entails more collaboration and communication than most jobs. "We talk, work, play and eat together," Adelina says. "It's like having another family."
Categories
tags