When the machines of tomorrow talk to each other, what language will they speak? Will a German car be able to communicate with traffic in America, and a jet engine from Cincinnati with a maintenance shop in China?
GE Digital and Bosch Software Innovations, the Bosch Group's software and systems house, are working together to make machines and devices understand each other through a common language.

Those standards are needed. There will be more than 50 billion devices connected to the Industrial Internet by 2020, generating many petabytes of data. Bosch Software Innovations Chief Executive Rainer Kallenbach says there are already too many competing technologies. "This partnership between Bosch and GE is very promising because the Internet of Things will not deliver value for connected businesses and users if we have more than 120 different, isolated platforms," he says. "We must interconnect them, otherwise we will end up with a series of isolated islands operating just for themselves."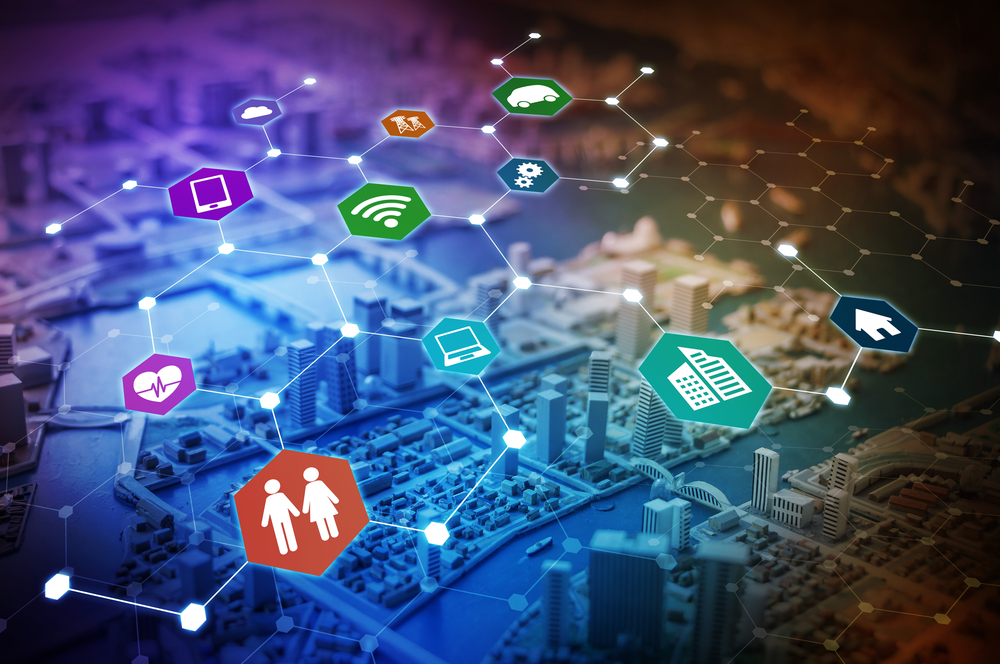 There will be more than 50 billion devices connected to the Industrial Internet by 2020, generating many petabytes of data. Image credit: Shutterstock. Top illustration: Getty Images

Harel Kodesh, chief technology officer of GE Digital, says that the collaboration with Bosch will connect the industrial world and the consumer, allowing machines that cost hundreds of millions of dollars, such as wind turbines, and consumer machines such as household appliances, to speak a common language. The Harvard Business Review recently published a graphic showing the many different players and platforms competing on the Industrial Internet. The picture looks more like a spider web than an engineering schematic. GE's Kodesh likens the situation to the automobile business in the 1920s. "At the start of any new market there is over-segmentation. The number of carmakers dropped from 253 in 1908 to only 44 in 1929 as more and more capital was needed to produce great cars," he says, noting that now there are only a few American carmakers, supported by many suppliers of specialist parts. He predicts the development of the Industrial Internet will follow a similar path.

The GE-Bosch alliance could make an impact especially in Europe, a growth market for connected industrial applications. Bosch is a member of a German public-private initiative called "Plattform Industrie 4.0," one of several European groups working on standards for the Internet of Things. In the United States, GE is a founding member of the Industrial Internet Consortium, which Bosch also joined last year as a steering committee member in an effort to connect the U.S. and German initiatives.

The memorandum of understanding between GE Digital and Bosch Software Innovations will allow the firms to explore new Industrial Internet solutions that will combine GE's cloud-based Predix platform with the cloud-based Bosch IoT Suite to establish an interoperable ecosystem. It's the computer equivalent of building bridges and tunnels to connect two islands, effectively making them one territory.

Systems like GE's Predix and Bosch's IoT Suite allow sensors on machines to gather a huge amount of data that can be crunched. For example, sensors on jet engines create gigabytes of data per flight. Analysis of that data can alert engineers that a part needs to be replaced and can also make engines more fuel efficient, saving airlines money. It's an approach that makes machines more productive and allows them to learn from their experiences in order to improve performance. Software companies are also developing apps that leverage Predix. The Bosch IoT Suite today connects more than 5 million devices and machines in industrial, mobility, smart grid, city and building applications.

GE hopes that Predix and related software will help the company generate $15 billion in revenues by 2020.

GE also joined the Eclipse Foundation—and open source community of developers—where Bosch is the strategic member. Together they will bring open-source Eclipse IoT components to GE's Cloud Foundry, a collaborative space where coders, data scientists and app developers can incubate new startups and work with customers on new software applications.


Categories
tags