Its name is confined to one neat square on our April calendars, but Earth Day's impact continues to grow 53 years after its inception. The increasing urgency of climate change has spun a once-grassroots conservation effort into a global sustainability movement.
As Earth Day approaches on April 22, GE Reports spoke to two GE Aerospace leaders about sustainability efforts moving the company forward and how they are critical and entwined in the broader movement known as ESG: environmental, social, and governance.
Geraldine Barnuevo, GE Aerospace's first sustainability leader, came to GE in July with a background in environmental engineering and 20 years in the auto industry. She is tasked with defining the company's vision and taking steps to support it. Sustainability is usually seen as initiatives focused on mitigating climate change and protecting natural resources, she notes. But it has grown to encompass other areas beyond environmental: social responsibility, transparency, and ethics, just to mention a few. The term ESG is considered a framework for assessing an organization's business practices and performance. "While ESG may be explicitly measured, sustainability is more broad," she says. "At GE Aerospace, ESG falls under the sustainability umbrella. Sustainability is a universal term we use to describe the company's efforts to do good."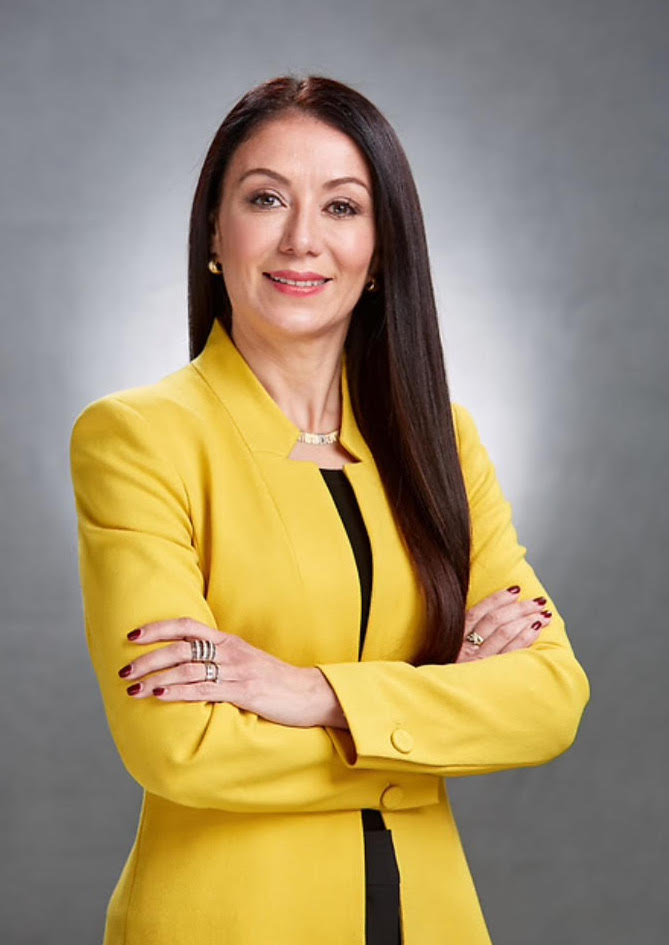 Savannah Frazier is GE Aerospace's diversity, equity, and inclusion operations leader, a position that advances DEI within the company's workforce and through policies that affect partners, customers, suppliers, and people around the world. The 10-year GE employee stepped into her current role in 2020 after exploring sustainable development goals (SDGs) at the United Nations Global Compact Young SDG Innovators Programme. "Having that insight really shifted my view on everything," Frazier says. "We have to meet the needs of the current generation without compromising the needs of the future generations."
Environmental Stewardship
That view is particularly apt for the aviation industry, which typically develops and deploys new technologies over many years. That means GE Aerospace takes an inherently long-term view of the company's role in creating the future of flight. Current efforts to bring hydrogen, hybrid electric engines, and sustainable aviation fuel (SAF) to the fore could be shaping the industry decades from now. "Many of us are not going to be around, still working in the industry, in 20 years to see the result of the product that we're working on today," Barnuevo says. "But that is the commitment that we will continue pushing — and with passion — because we know how that is going to impact the communities and people's lives in the next 15, 20, or 30 years."
GE Aerospace supports the Air Transport Action Group's goal to reach net zero CO2 emissions by 2050 and believes SAF has the most important role to play. Barnuevo says SAF, a non-petroleum-based fuel that can be used interchangeably with conventional jet fuel and requires no modifications to engines and airframes, is the most tangible sustainable solution at the moment. "Now we are working to show the world — government and investors and everybody that needs to be a part of this — that SAF is a viable solution and that we need their support."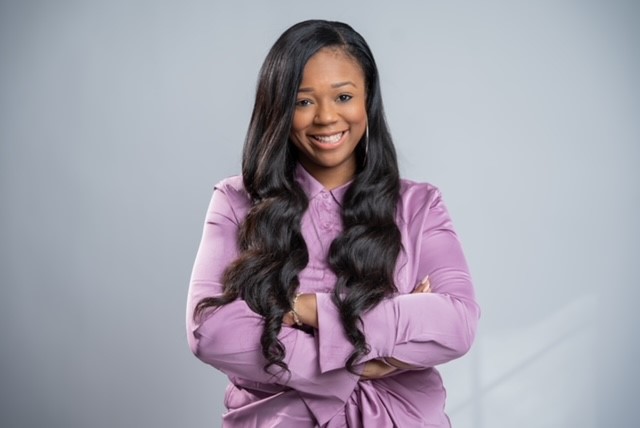 Governance at Work
Barnuevo serves as committee chair of GE Aerospace's Sustainability Business Council, which she established after joining the company. The management-level governance group steers sustainability strategy, works to remove roadblocks, and unifies messages around sustainability that cascade across the organization. The council is focused first on supporting two sustainability goals: reaching carbon neutrality in Scope 1 and Scope 2 emissions by 2030, and an ambition to achieve net zero emissions by 2050 for use of sold products.
"Sustainability is a team game," Barnuevo says. "I cannot do sustainability in my office, in front of my computer. I need help from the finance team, the HR team, the procurement team. To have 10 people from different functions as part of this council, at the executive director level or above — that, to me, is a win. We know this cannot be done in a silo. We all need to be part of this. And that is important."
Social Good
To Frazier, sustainability is not just doing good for the sake of doing good. It is a mindset and focus that can help businesses innovate, generate income, and lead their industries — as long as they value and support the people who are moving the company forward. A crucial part of that is treating employees equitably.
"Equity is giving people the resources that they need to access the same opportunities," Frazier says. "When they have that, it enables each person to participate fully in the company's sustainability efforts and help innovate. We don't have all the answers in terms of sustainability or how we achieve it, but if you include people from different backgrounds and experiences and align them to a shared vision and mission, you will position yourself to be successful in order to achieve your sustainability objectives."
At GE Aerospace, employee resource groups (ERGs) have long played a central role in employee engagement, job satisfaction, and fostering a sense of community both within the company and out in the world. "ERGs play such a phenomenal, integral role in our DEI mission," Frazier says. The first GE Aerospace ERG, the African American/Affinity Forum (AAF), was established in 1991 to address challenges facing Black employees. Now ERGs are expanding beyond race- and gender-based membership as the view of diversity expands.
Frazier points to the eight ERGs that foster belonging and connections, centered on shared interests, such as the Green Team, a resource group for people interested in environmental issues. This ERG, launched in 2021 at GE Aerospace, has acquired more than 650 members globally and encourages employees to get involved and advance GE's sustainability efforts.
A Lasting Impact
For Frazier, a new mom of a four-month-old daughter, helping people find purpose hits closer to home than ever. "Sustainability is creating a world that works for all generations," she says. "That is environmental, social, governance, ethics, diversity, equity, inclusion — it's all connected.
"I want my baby girl to live in a world that is going to work for her and where she has what she needs to enjoy her life. So I'm here now, and I can influence that with the work that I'm doing to create excitement and purpose. And I need other people, when I'm not around, to continue that."
Categories
tags