Study after study has shown that detecting breast cancer early can dramatically improve the chance of healing and survival1. "Mammography has been proven to reduce mortality by 20 percent2," says Claire Goodliffe, marketing director for women's health at GE Healthcare. But another, less promising set of statistics haunts Goodliffe: As many as 40 percent of women in Europe and 30 percent in the U.S. skip screening3. "They are afraid," Goodliffe says. "They are afraid of the examination, they are afraid of the pain they may feel, and they are afraid of the results. They are afraid of getting cancer."
That's why Goodliffe and her colleagues at GE Healthcare's campus in Buc, just outside of Paris, set out on a quest to design a mammography machine that wouldn't scare people. "My design philosophy is to mix science with empathy," says industrial designer Aurelie Boudier, who joined Goodliffe on the project. "We wanted to build a machine that changed the subjective perception of the mammogram and spoke to the woman to make her feel reassured." Adds Goodliffe: "We wanted to humanize the examination."

The project was unusual because like Goodliffe and Boudier, many of the engineers, designers and managers involved in building and manufacturing the machine were women. "We wanted to put the woman at the heart of the project," says Laura Hernandez, global product manager for the Senographe Pristina, as the machine is called. "This is engineering by women for women."

This week, Hernandez, and Pristina, are visiting the annual meeting of the Radiological Society of North America (RSNA), the world's largest gathering for radiologists and other medical professionals.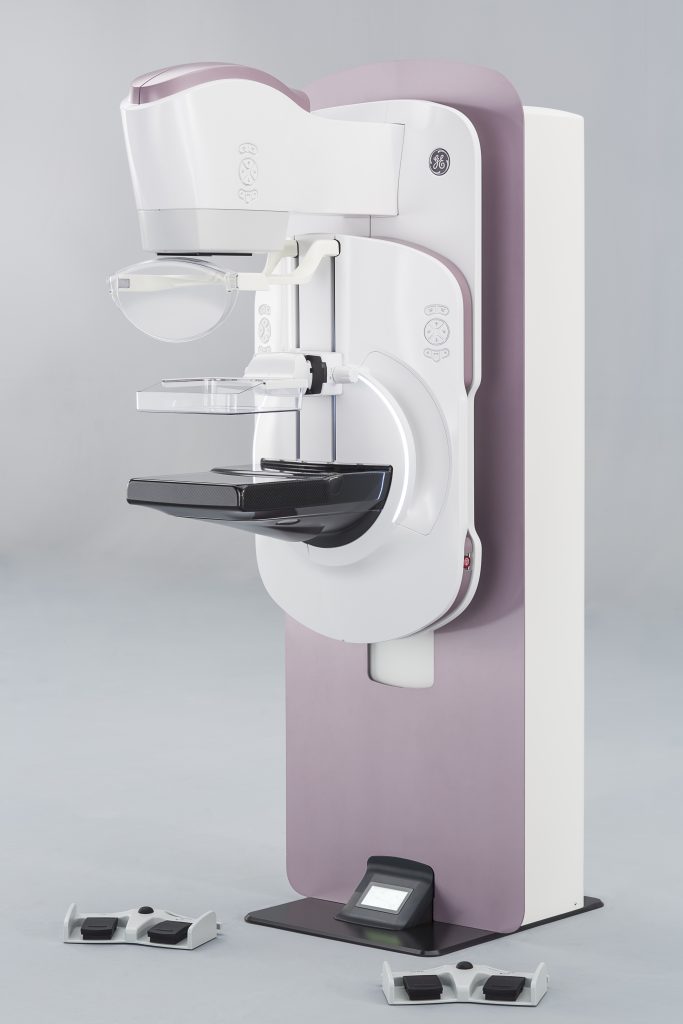 Mammography has been around since the 1960s, when French engineers Jean Bens and Emile Gabbay developed a breast-dedicated X-ray machine with a special X-ray tube that emitted low-energy radiation and still allowed doctors to see breast tissue in greater detail. They called their machine the Senographe and brought it to market in 1966. GE Healthcare, which acquired Bens and Gabbay's company in 1987, has been making mammography systems ever since.

But some three decades later, Goodliffe and her colleagues sensed the mammography needed more than a technology upgrade to break down the emotional barriers that kept women from getting mammograms.

They started by gathering insights from over 1,200 doctors, technicians and patients and 25 clinics. One recurring issue was discomfort tied to the design of the screening systems. During the exam, women place their breasts on a platform the size of a laptop called the bucky, stretch out their arms and support themselves by holding onto handles located on the body of the machine. Older machines typically have angular, metallic buckies that can feel cold and painful. "My reaction [during an exam] is that I want to step back," says Hernandez, echoing many of the patients the team surveyed.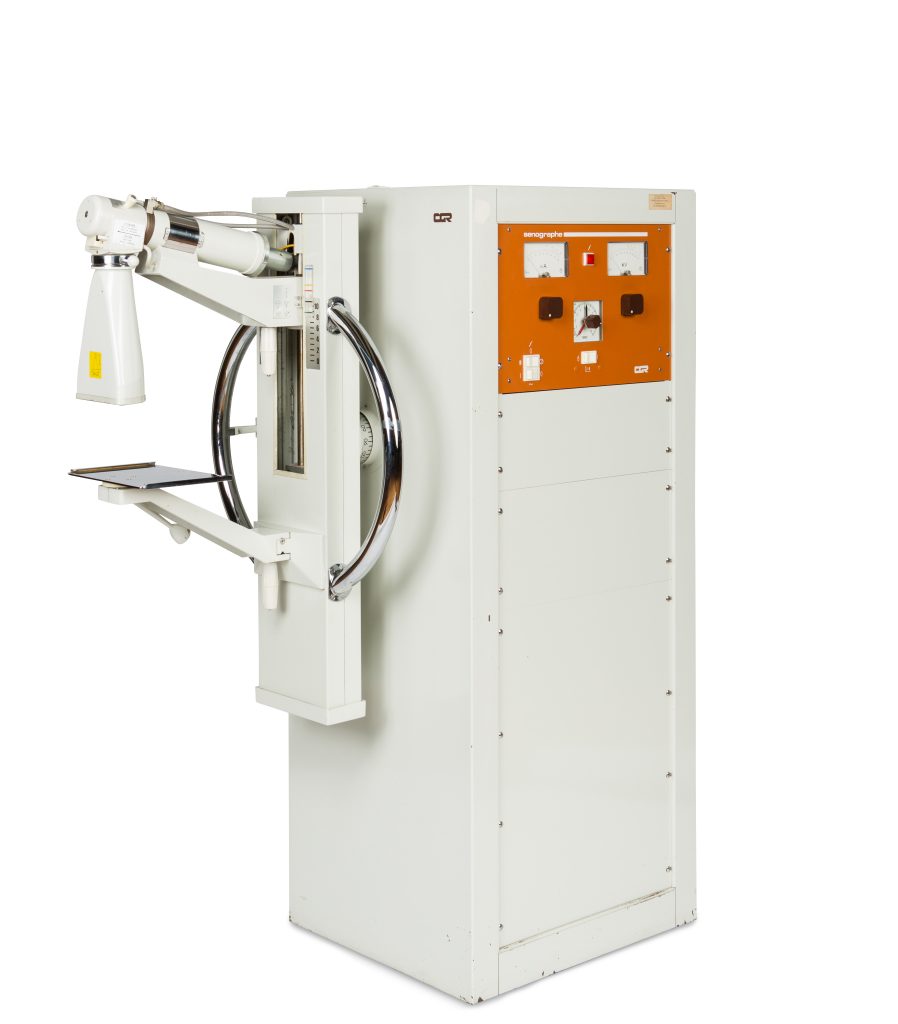 brilliant factory" principles, she and her team were able to reduce the assembly time by half, compared to previous systems.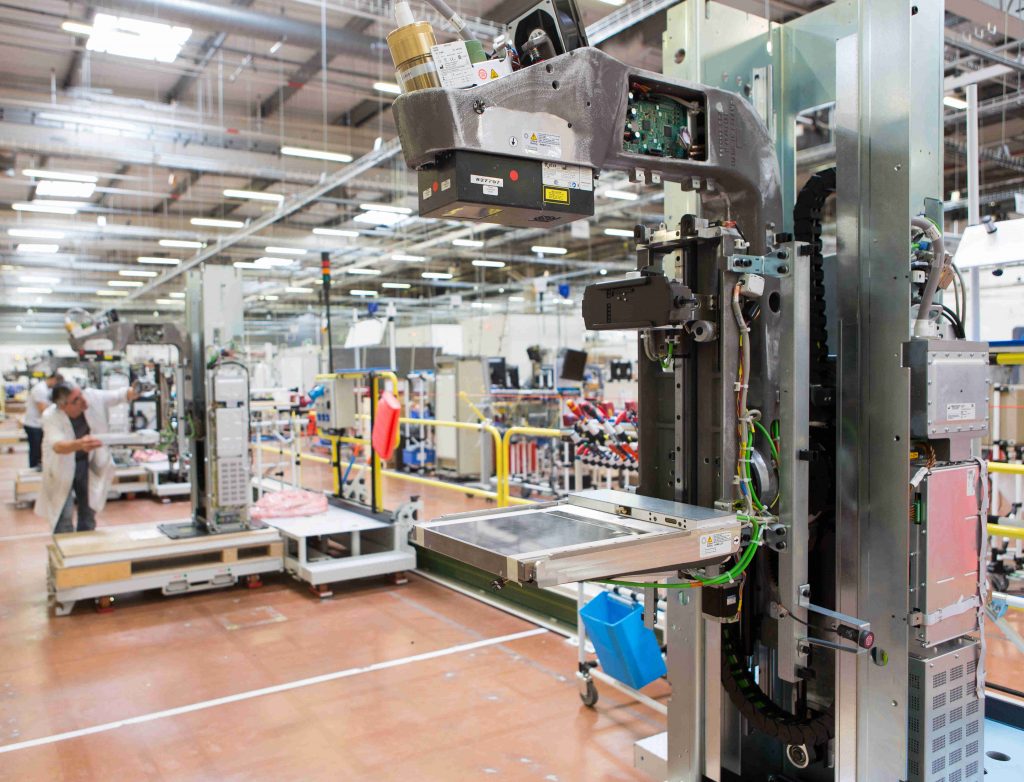 As they moved along, the team invited groups of women to test Boudier's prototypes and provide more feedback. The final design has a thin, black bucky with smooth round edges made from a carbon fiber composite. The material provides a warm surface "so women won't move during the exam," Hernandez says. "We have also designed a new remote control so women can compress their breast with the aid of a technician, a first in the industry."

Boudier also replaced the handles with armrests and LED lights that encourage women to relax during the exam. "It's almost spa-like," Hernandez says.

The main pillar of the machine, which holds the X-ray source, features flowing, overlapping plastic folds meant to symbolize a shawl. Its concave shape allows patients to rest their head against it. "From the beginning, I kept in mind a woman who is feeling anxious and wraps a cover over her shoulders to feel safe," Boudier says. "I wanted to express that feminine gesture and keep it a metaphor for our design approach."

Pristina is now available in most parts of the world, and some customers, like the Gustave Roussy Cancer Center in Paris, have fuchsia-painted Pristina rooms where soothing music plays in the background. The latest design for the scanner now also offers an option for hospitals to hide much of the support structure in a wall and blend it with the surroundings.

Last December, Goodliffe went to get her own Pristina mammogram at a clinic in central Paris. "I wanted to feel what other women were going through," she says. When she arrived at the appointment with her small daughter, the girl wanted to know why her mother was so interested in the machine. "Well, you know, what I do," Goodliffe said. "I help women take care of their boobies."



1 Van Schoor G, Moss SM, Otten JD, et al. Increasingly strong reduction in breast cancer mortality due to screening. Br J Cancer 104:910-914, 2011.
2 Marmot MG, Altman DG, Cameron DA, Dewar JA, Thompson SG, Wilcox M. The benefits and harms of breast cancer screening: an independent review. Br J Cancer. 2013;108(11):2205-2240. https://www.ncbi.nlm.nih.gov/pmc/articles/PMC3693450/
3 Breast Cancer Screening Programs in 26 ICSN Countries, 2012: Organization, Policies, and Program Reach. National Cancer Institute.
Categories
tags