Yapay zekâ dosyamızın önceki bölümlerinde yapay zekânın Endüstriyel İnternet'le birlikte akıllı fabrikaların dönüşümünde oynadığı rolü ve GE'nin yapay zekâya yönelik yeni hamlelerini ele almıştık. Bu yazımızda yapay zekânın ülke ekonomilerinde bir bütün olarak yaratacağı değişime odaklanıyoruz.
Endüstriyel İnternet ve yapay zekâ iş birliği, ekonomide son dönemde kronik hale gelen durgunluğa da çözüm olarak ortaya çıkıyor. Accenture tarafından hazırlanan "Why Artificial Intelligence is the Future Of Growth (Büyümenin Geleceği Neden Yapay Zekâdır)" başlıklı rapora göre günümüzde verimliliği artıracak, dolayısıyla da ekonomiyi canlandıracak en önemli etken, başını yapay zekâ ve endüstriyel internetin çektiği teknolojik gelişmeler olacak.
Rapora göre geleneksel ekonomilerde büyümenin itici güçleri sermaye ya da emek artışıydı. Ancak günümüzde bu iki etken, gelişmiş ekonomilerde geçmiş yıllarda yaşanan refah ortamını sürdürmeye yetecek düzeyde artış göstermiyor. Sermaye artışı artık verimliliği artıramıyor. Yaşlanan nüfus ise gelişmiş ekonomilerde gereken işgücü artışını sağlamaya yetmiyor. Bu da ekonomilerin girdikleri durgunluktan bir türlü çıkamamasına yol açıyor. Ancak karamsarlığa gerek yok. Yapay zekâ, emek ve sermayenin sınırlarını aşarak yeni değerler yaratmamıza ve tekrar büyümemize olanak veriyor.
Ekonominin Geleceği Yapay Zekâda
Rapora göre, dünyanın dört bir yanında, GSYİH artışı giderek düşüyor. Art arda gelen krizlerle birlikte geçmiş yüzyıllardaki büyüme dalgasının artık sonuna gelindiği söyleniyor.
Robert Gordon gibi ekonomistler buhar gücü, telgraf gibi büyük icatların tekrarlanamayacağını ve bu inovasyon eksikliğinin, durgun ekonomilerin "yeni normal" halini almasına yol açtığını savunuyor. Ancak Accenture'a göre Gordon'un gözden kaçırdığı önemli bir etken var: Yeni teknolojilerin verimlilik ve ekonomi üzerindeki etkisi. Rapora göre, yaşanan yapay zekâ devrimi dünyayı, hayatı ve ekonomiyi dönüştürücü bir etkiye sahip. Çünkü yapay zekâ geçen yüzyıldaki teknolojik gelişimlerin aksine verimliliği artırmakla kalmıyor, gerektiğinde insanlara destek olarak ya da insanların becerisini aşan işleri üstlenerek, yepyeni üretim yöntemleri ortaya çıkarıyor. Bu da ekonomide özlenen büyümeyi getiriyor.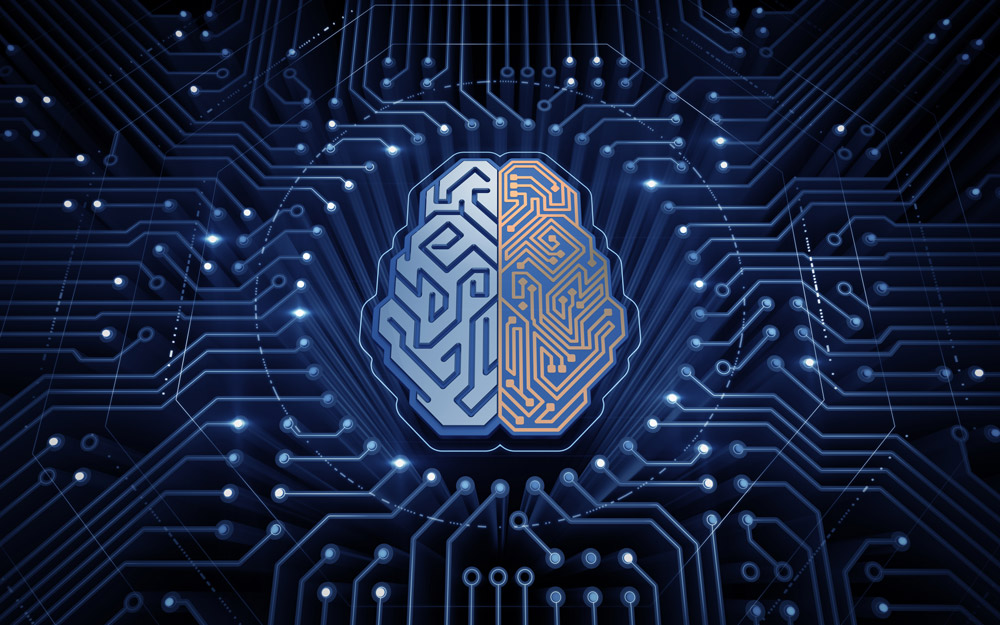 Sadece işleri farklı açıdan yapmakla yetinmeyen yapay zeka farklı işler de yaparak yapısal dönüşüm sağlıyor.
Yapay Zekânın Ekonomiyi Büyütecek Üç Özelliği
Rapora göre yapay zekâ ekonomiyi üç şekilde büyütecek. Bunların ilki "akıllı otomasyon" adı verilen sanal iş gücü. Örneğin ABD'li Fetch Robotics tarafından üretilen zeki depo robotları, lazerler ve üç boyutlu derinlik algılayabilen sensörler sayesinde depoda aranan malı bir işçiden çok daha çabuk buluyor ve çok daha güvenli şekilde kamyonlara yüklüyor. Amazon bununla da kalmadı, kamyonları da aradan çıkararak ürünleri müşterilerine insansız hava araçlarıyla ulaştırmaya başladı. Bir diğer teknoloji devi Google'ın ise insansız otonom araçlardan biri olan dağıtım kamyonları üzerinde çalıştığı biliniyor.
Çin'de akıllı telefon üretimi yapan Chanying Precision Technology de fabrikasını yapay zekâya teslim eden şirketlerden. Montaj hattında çalışan akıllı robotlar sayesinde üretim yüzde 250 artarken, defolu üretim oranı da yüzde 80 azaldı.
Karmaşık yazılım sistemleri geliştiren AppZen kurucusu Anant Kale'e göre, bu durum, gelişmiş pazarlar için büyük bir fırsat çünkü artık üretimi denizaşırı ülkelerde yapmak yerine robot üreticiler sayesinde gelişmiş pazarlara daha yakın yerlere konumlandırabilecekler. Hatta öyle ki robot üreticiler ve üç boyutlu yazıcılar sayesinde ABD'liler 2020 yılına kadar ihtiyaçları olan mekanik ürünlerin yüzde 30'una yakınını kendileri üretecekleri için ABD'nin kasasında 55 milyar dolar fazladan para girişi sağlayacakları öngörülüyor.
İkincisi, mevcut iş gücünün ve donanımların becerilerini artırma kapasitesi. Bir otel düşünün. Normalde, otel çalışanları zamanlarının önemli bir kısmını konuklara odalarını göstermek için harcıyor. Oysa artık bu işi Relay adlı otonom robot yapıyor. Relay, geçtiğimiz yıl, kullanıldığı beş otelde 11 bin konuğu odasına ulaştırdı. Bu sayede çalışanlar zamanını müşteri memnuniyetini artırmak amacıyla kullanabildi.
Yapay zekânın katkı sağlayacağı üçüncü alansa yapay zekâ sistemlerinin sadece işleri farklı şekilde yapmakla yetinmeyerek, farklı işler de yapması sayesinde yapısal dönüşümlere olanak vermesi. Örneğin otonom araçlar. Yapay zekâ sistemleri, lazerler, radarlar, kameralar, bilgisayar görüşü ve öğrenen makine algoritmalarını birleştirerek siz çayınızı içerken trafikte ilerlemenizi sağlıyor. Bu sistemler sadece Silikon Vadisi'nin teknoloji şirketlerini değil geleneksel otomobil üreticilerini de harekete geçirmiş durumda. Örneğin BMW, Çinli internet devi Baidu ile, Ford ise MIT ile işbirliği yapıyor ve inovasyonun inovasyonu doğurmasıyla yeni iş modelleri ortaya çıkıyor. Örneğin direksiyon başında saatler harcamak yerine arkalarına yaslanmaya başlayan sürücülere yönelik internet hizmetleri, geçmişte söz konusu olmayan yepyeni bir pazar yaratıyor.
Büyüme Oranları Yapay Zekâyla İki Katına Çıkıyor
Accenture, Frontier Economics adlı danışmanlık firmasıyla birlikte yapay zekânın, dünya ekonomisinin yarısını oluşturan 12 gelişmiş ekonomi üzerindeki etkisini de ortaya koyuyor. Analize göre, yapay zekâ bu ülkelerdeki büyüme oranlarını iki katına çıkarma potansiyeli taşıyor. Bu çerçevede iki ayrı senaryoyu değerlendiren uzmanlar, mevcut ekonomik yapı çerçevesindeki büyüme oranları ile yapay zekânın entegre olduğu ekonomik yapıdaki büyüme oranları arasında bir uçurum olduğunu ortaya koyuyor.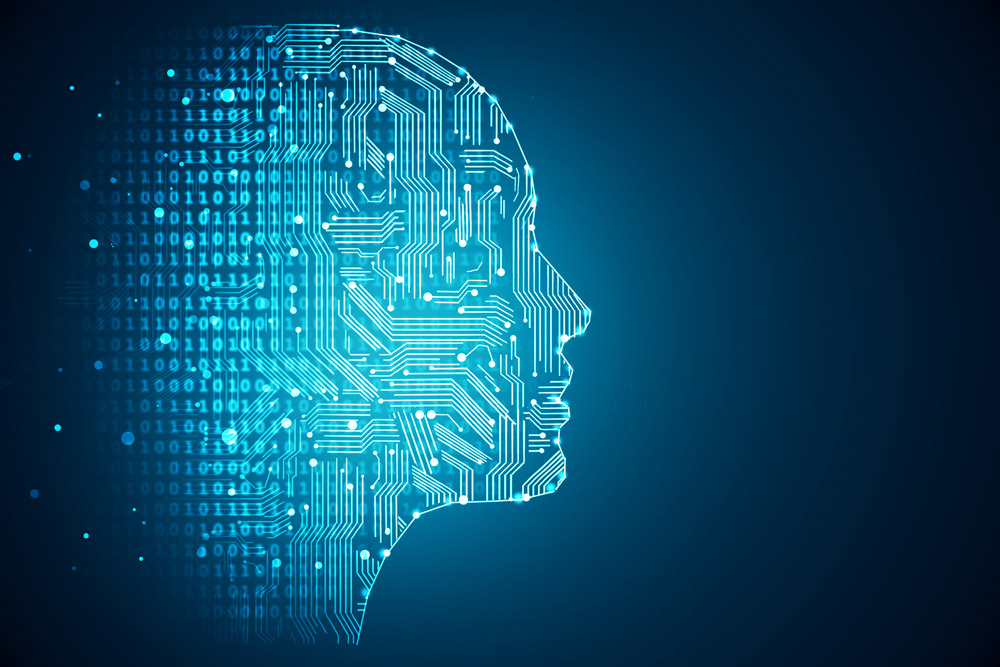 Büyüme oranını 2 katına çıkaran yapay zeka iş gücü verimliliğini artırıyor.
Örneğin, mevcut projeksiyonlar çerçevesinde ABD'nin 2035 yılındaki büyüme oranının yüzde 2,6 olması öngörülüyor. Yapay zekâ sayesinde ise bu oran yüzde 4,6'ya çıkıyor. Accenture'un analizine göre, geleneksel ekonomi anlayışı çerçevesinde ABD'nin GSYİH'sı 2035 yılında 23,835 trilyon dolar olacak. Yapay zekânın verimliği artıran bir etken olarak değerlendirilmesi ise, ABD ekonomisine 2035 yılı itibarıyla yılda 897 milyon dolar daha kazandıracak. Yapay zekânın yeni bir üretim yöntemi olarak değerlendirilmesi ise yılda 7,4 trilyon dolar daha gelir artışı anlamına gelecek.
Yapay Zekâ, Finlandiya'nın büyüme oranını yüzde 2,1'den 4,1'e; İngiltere'nin büyüme oranını yüzde 2,5'ten yüzde 3,9'a çıkaracak. Son dönemlerde durgunluğun pençesindeki Japonya'nın büyüme oranı ise üç kattan fazla artacak ve yüzde 0,8'den yüzde 2,7'ye ulaşacak. Bu çarpıcı sonuçlarda yapay zekânın işgücü verimliliğini artırması çok önemli bir etken. Çünkü işçiler yapay zekâ ile daha az zamanda daha çok şey yapabilecek. Accenture raporuna göre yapay zekâ sayesinde işgücü verimliliği İsveç'te yüzde 37, Finlandiya'da yüzde 36, ABD'de yüzde 35, Japonya'da ise yüzde 34 artacak.
Yapay zekâyla üretimde devrim yaratan akıllı fabrikalar, verimlilik açısından inanılmaz farklar yaratabiliyor. GE'nin tahminlerine göre, dünya genelindeki üretim tesislerinin verimliliğindeki yüzde 1 artış bile, önümüzdeki 15 yıl içerisinde dünya genelinde üretilen GSYİH'in 10-15 trilyon dolar düzeyinde artması anlamına geliyor.
Categories
tags