How telemedicine is set to change the healthcare industry.






The Centers for Disease Control and Prevention (CDC) estimates that growing rates of cardiovascular disease, cancer, obesity, and diabetes will increase global healthcare spending by 4 percent per year.

The industry has never needed innovation and efficiency more, particularly since formerly unprecedented wait times for physicians and specialists are now common.

Enter the age of videotelephony — doctors and patients having real-time interactions using standard cellphone technology, allied with secure data connection protocols — potentially eliminating traditional office visits.

Doctors on demand

When the doctor is always in, a consultation is no more than a video call away. And a brief consultation can cost as little as $40, akin to standard office visit copays.

Physicians can make a diagnosis, call in a prescription and connect a patient to a specialist, if necessary, all from wherever the patient happens to be, around the clock.

Players in this fast-growing market include companies that specialize in behavioral health, psychiatry and radiology interpretation.

Plus, more insurance companies than ever are willing to provide coverage for these services, potentially generating savings in circumstances where the only alternative to a remote consultation is a pricey trip to an urgent care center or hospital emergency room.

This is also important since a failure to address a health condition in its early stages may lead to a more expensive treatment plan at a later date.

State regulations have yet to evolve to fully support telemedicine. In Texas, for example, an initial in-person consultation is required before a doctor can issue a prescription.

And because regulations vary from state to state, doctors may face onerous licensing requirements to practice telemedicine beyond their home state.

However, Kyu Rhee, chief health officer and vice-president of integrated health services, IBM Watson, believes that technology can help improve quality of healthcare, reduce costs and improve the experience for everyone by providing 24/7 engagement.

"My parents love to call me, and I love to call them, but most people don't necessarily want to see a doctor until they are really sick," he says.

But if patients can consult with a physician as simply as they can call a loved one — without worrying about inconvenient visits and wait times — it can alter the healthcare landscape dramatically and potentially improve patient outcomes along the way.

(Top photo: Courtesy Getty Images.)

This piece appeared in the Wall Street Journal and UPS' Longitudes blog.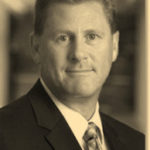 tags