Everyone has a role to play in building a gender balanced world. Numerous studies show that greater participation by women is essential to achieving stronger democracies, more prosperous economies and fairer societies, benefitting society as a whole.
This year, GE celebrates the 25th anniversary of its Women's Network (GEWN), a major milestone for an employee resource group that was formed to support women working in GE. Championed by leaders at the highest level alongside strong support from its volunteers, GEWN today works to empower, energize and elevate the women at GE in an effort to achieve equity in its workforce. The network leverages tools such as networking, education and information sharing while providing a platform for women employees to cultivate their leadership skills, business practices, personal contacts, and career opportunities.
Its legacy of empowering women in the workplace began in 1997 and has continued until today. The wide-reaching network of more than 150 hubs around the world provides a path towards connecting, inspiring, and giving a voice to the women at GE.
In November last year, GE announced the creation of three independent companies focused on flight, healthcare, and energy. With this change, diverse teams and perspectives are now more important than ever and will help accelerate the innovation needed to create the future of the company.
GE has made meaningful progress in inclusion and diversity, and the Women's Network supports the company's target of ensuring that 30% of the business is represented by women at various levels and fields. As shown in the 2021 Diversity Annual Report, the number of women in GE at the leadership level has increased 1.2% from 2020 with 50% of board leadership positions held by women. On the salary scale, GE's men and women performing similar work are paid within 1% of each other.
25 Years of Impactful Work
The impact of the Women's Network has been felt throughout GE workplaces across Asia Pacific. There are mentorship programs, return to career programs, work-life balance workshops and countless other initiatives focused on developing the social and personal skills of its female workforce. GE Reports spoke to women leaders across the region who shared their experiences on how GE and the Women's Network have provided growth and development in their professional lives.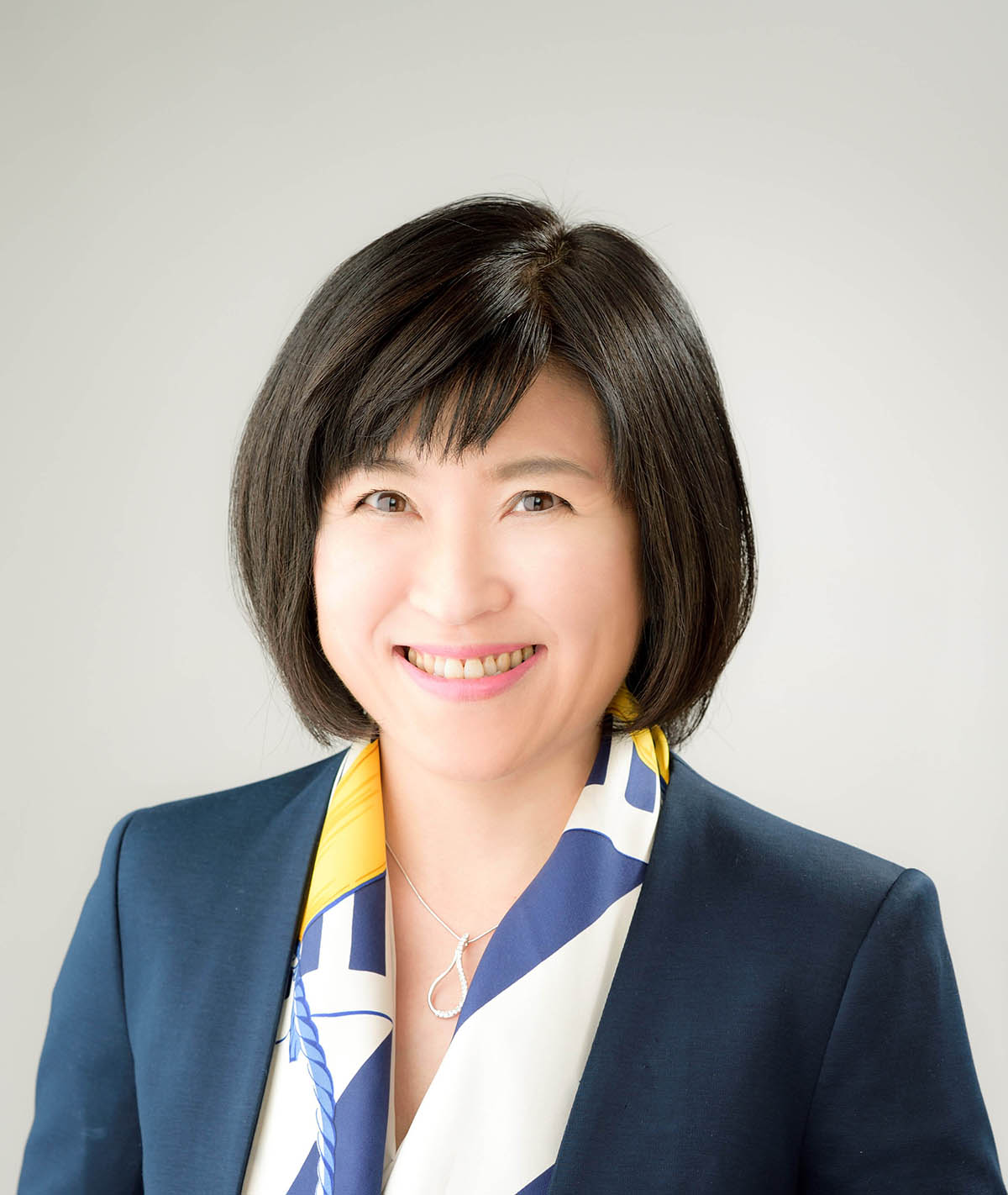 Naoko Kudo, General Manager for Ultrasound General Imaging of GE Healthcare, Japan says, "In my leadership role, I truly appreciated the connection and opportunities I had with other leaders, to hear more about their various career paths and about executive presence. Having that networking opportunity, as individuals and not stakeholders, becomes a refreshing part of your busy days."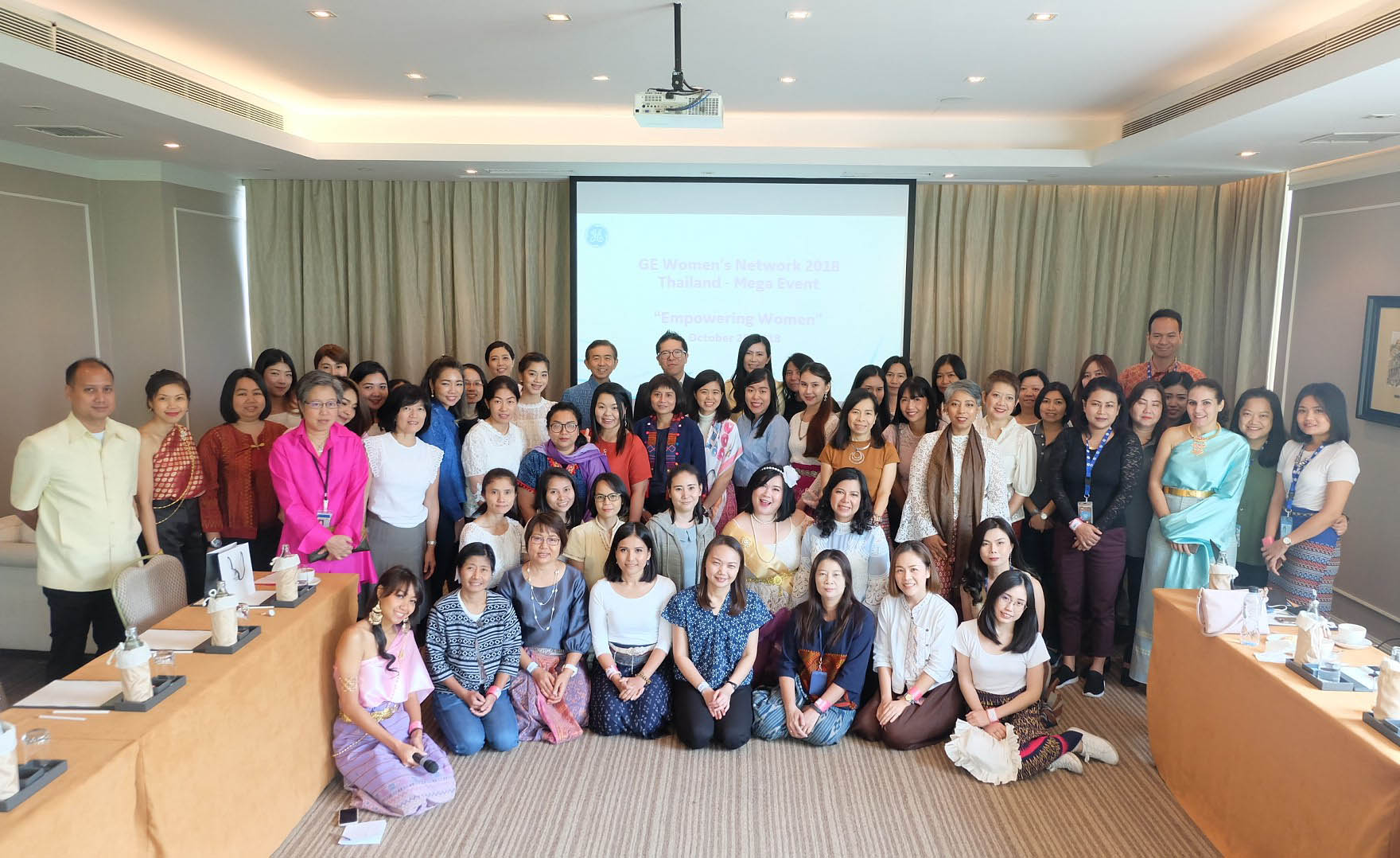 Having joined the Women's Network in 2011, Tal Teppitak, Regional Sales Operation Manager of GE Gas Power shared that she initially only expected to get to know more people while working abroad. However, after attending a GEWN Annual Meeting where a guest speaker discussed professional challenges she had faced and overcome, Tal realized that GEWN is more than just a networking avenue – it is also a platform to learn and grow together with other women.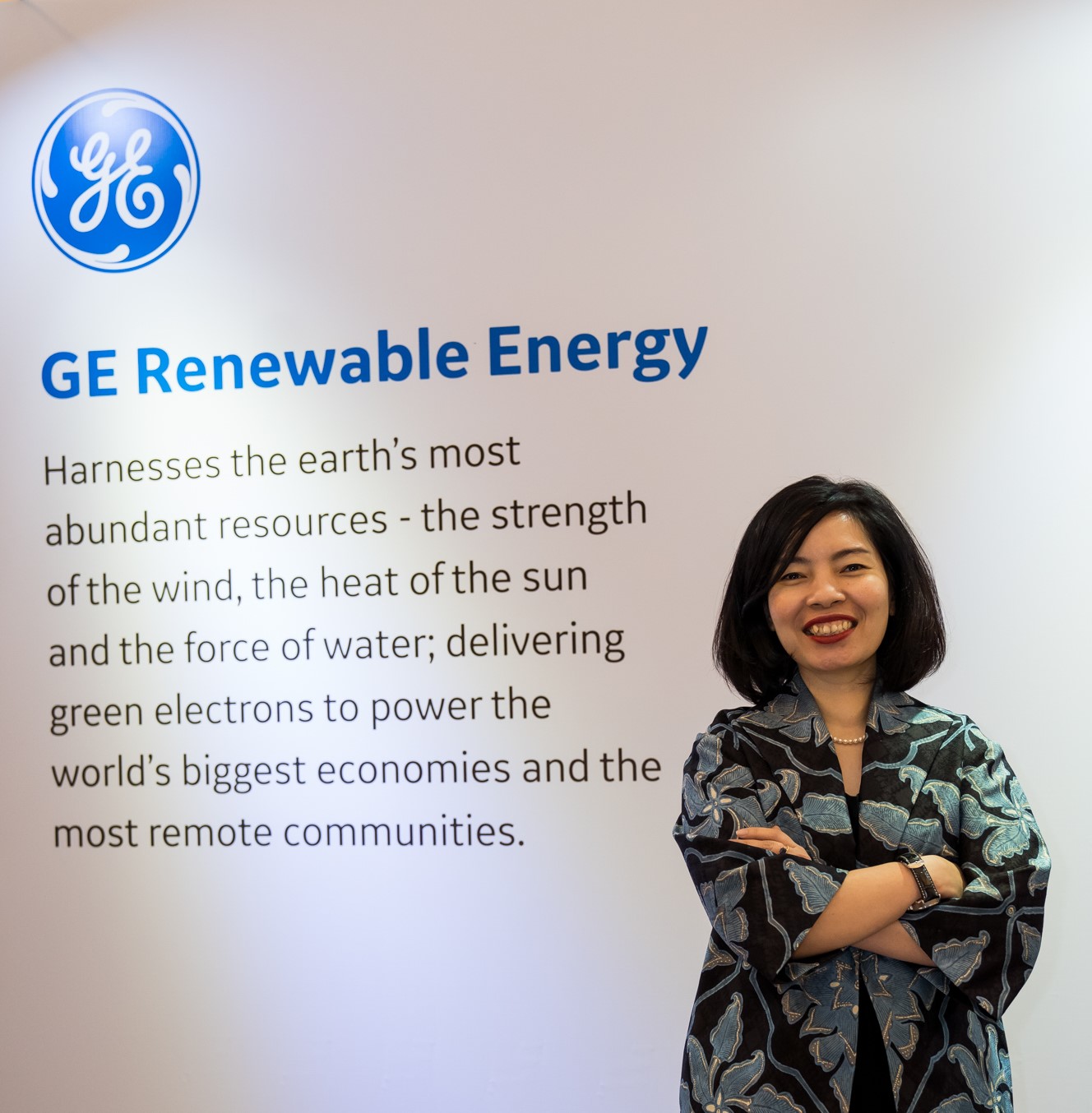 Melati Lumbantobing, Regional Senior Counsel of the East Asia Pacific region for GE Renewable Energy expressed how GEWN performs as an excellent platform for women's empowerment. "I can connect and collaborate with other women (and men) with the same goal," she says. "Women's progress in the workplace and at the leadership level isn't just a women's issue, it's an issue for all of us – and these collective efforts go a long way. GEWN raises women's awareness of this fact and creates opportunities for broader professional exposure".

Taking a Moment to Celebrate the Wins
Since it began a quarter of a century ago, the network has grown from a single hub to more than 150 hubs globally with a steady increase in participation rates while successfully helping to build a leadership succession pipeline of women to drive the business forward.
In Malaysia, GE's rate of return from maternity leave is at 100% as women leverage on the Women's Network as a form of support to transition back after maternity leave. In fact, GE Malaysia's efforts to support the advancement of women in the workplace was recognized when it received the Empowerment of Women Prime Minister's CSR Award in 2011.
Working to foster a supportive environment, GE has not shied away from doing groundwork to establish a confident, informed workforce. On International Women's Day last year, GEWN Japan reached out to local business leaders to collate a video comprising their individual stories and inspiring messages, which was distributed to all GE employees in Japan.
 "A supportive work environment is crucial to helping those working in it to thrive and grow, and at GE, I see myself truly embracing this ethos. I have yet to achieve a managerial level position, but I still have been given the autonomy to make decisions and execute the improvement measures that I find most useful, which makes me feel empowered and entrusted that I not only can accomplish but also can excel at what I'm doing," expressed Tra Tran, an Executive Assistant at GE Healthcare, Vietnam who is also the Chairwoman of GEWN Vietnam.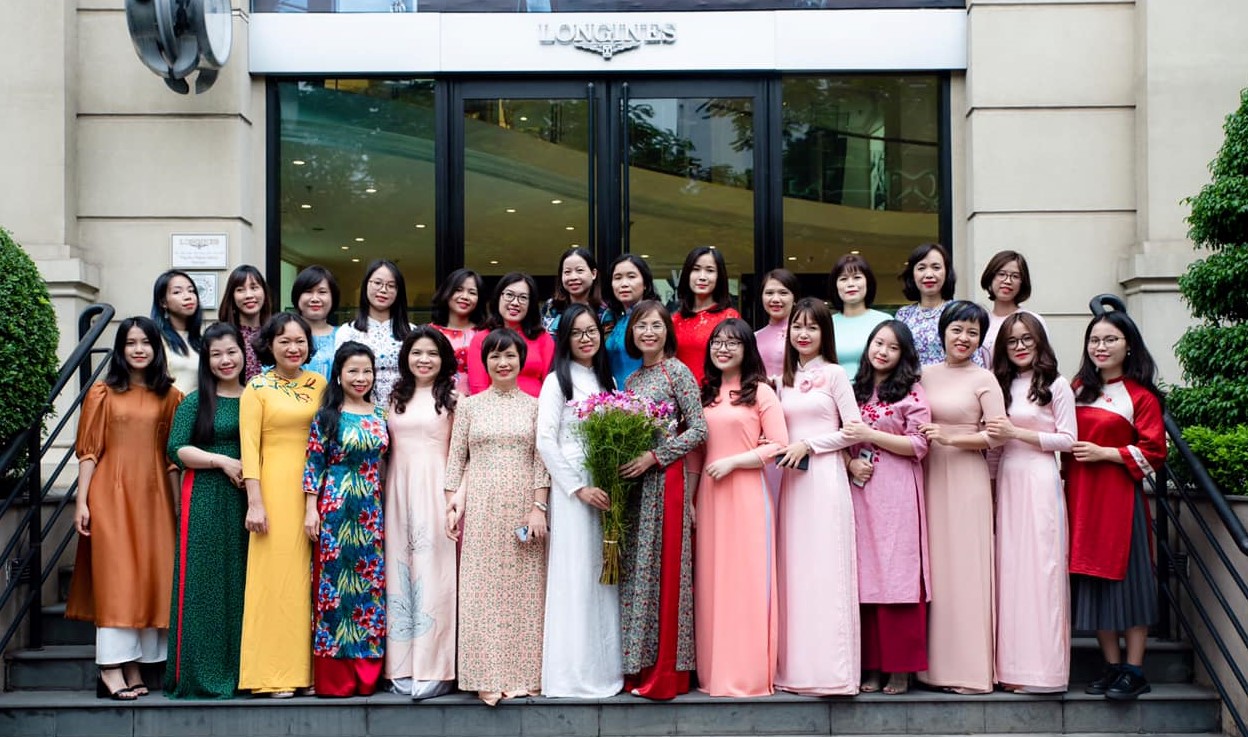 Those who have participated in making GEWN initiatives a reality also saw great returns for their efforts. Misaki Takemori, Senior Customer Service Manager of the Military Systems, GE Aviation Distribution, Japan shared, "To organize events for employees in Japan, I have improved my presentation and facilitation skills, and implemented diverse and inclusive views by learning new things from books, articles and people."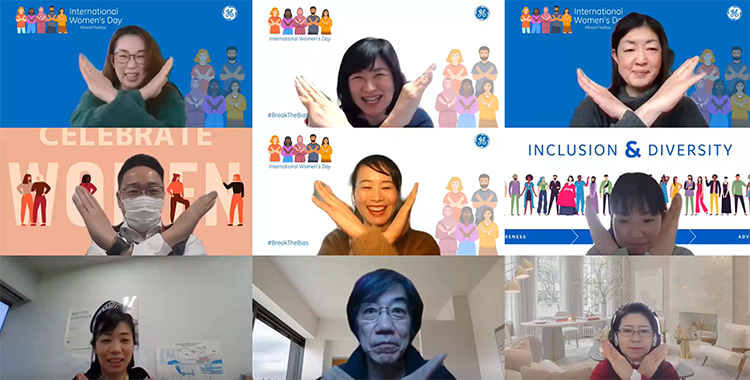 A Culture that Proudly Celebrates Diverse Voices
At all levels of the company, GE facilitates open and honest communication. According to Tra Tran, open dialogue is healthy for individuals and organizations, but must be accommodated by safe, supportive environments for sensitive dialogue, and this is what GE offers to its employees. "Change, innovation, creativity, and diverse perspectives are supported and embraced here. So, I feel motivated in generating ideas, setting ambitious goals, and striving for excellence," she says.
Diversity in talent and thought undoubtedly accelerates innovation. Yet, as Megha Sinha, Chief Compliance Officer at GE Gas Power Asia says, there needs to be greater intent to identify the root causes of exclusion and inequality. The first step in this lies in identifying underrepresentation and providing the platform to voice out opinions in a safe environment, which GEWN provides.
The organization has made huge progress in inclusivity over the past decades, but as Megha states, "all of us have a role to play in breaking biases, and we can begin by acknowledging differences, and challenging our unconscious assumptions." To this end, she says, a cross-business team within GE has  created a standard guide for managers on how to better ensure a more inclusive and equitable experience for each employee.
This spans across its operations, including the recruitment process. The usage of a simple 'degender' tool has brought an insightful discovery for GE in performing  fair and inclusive hiring. Specific keywords placed in job description may result in attracting or discouraging different genders from applying for certain roles. Hence, the tool functions to ensure that job descriptions remain gender-neutral, which will open the opportunity to a wider pool of candidates, allowing GE to choose the best talents for the roles.
Perfectly captured by Larry Culp, GE's Chairman and CEO in the company's 2021 Annual Diversity Report, "GE celebrates its 130th birthday this year. Our shared culture of inclusion, collaboration, and innovation that has brought about some of the world's most important advances is a result of the people who have worked here and who work here today. As we continue to build a world that works for everyone, I am confident that our progress in diversity and inclusion will foster the business teams needed to fuel the solutions for the future of flight, precision health, and the energy transition in the next 130 years."