There is no region in the world with a higher concentration of large GE jet engines than the Middle East.
The Dubai-based airline Emirates alone has 131 GE90-powered 777s in service and their engines just completed 1 million cycles, or trips – each cycle includes one takeoff and one landing. That number is now set to grow faster since Emirates has 44 more 777s with the same engine on order.

GE's latest engine – the GE9X – will also power the carrier's 150 new next-generation 777X jets it has on order. All of these engines are worth many billions of dollars, and GE Aviation just signed a $16 billion deal with Emirates to service its forthcoming GE9X engines for a dozen years after they enter service.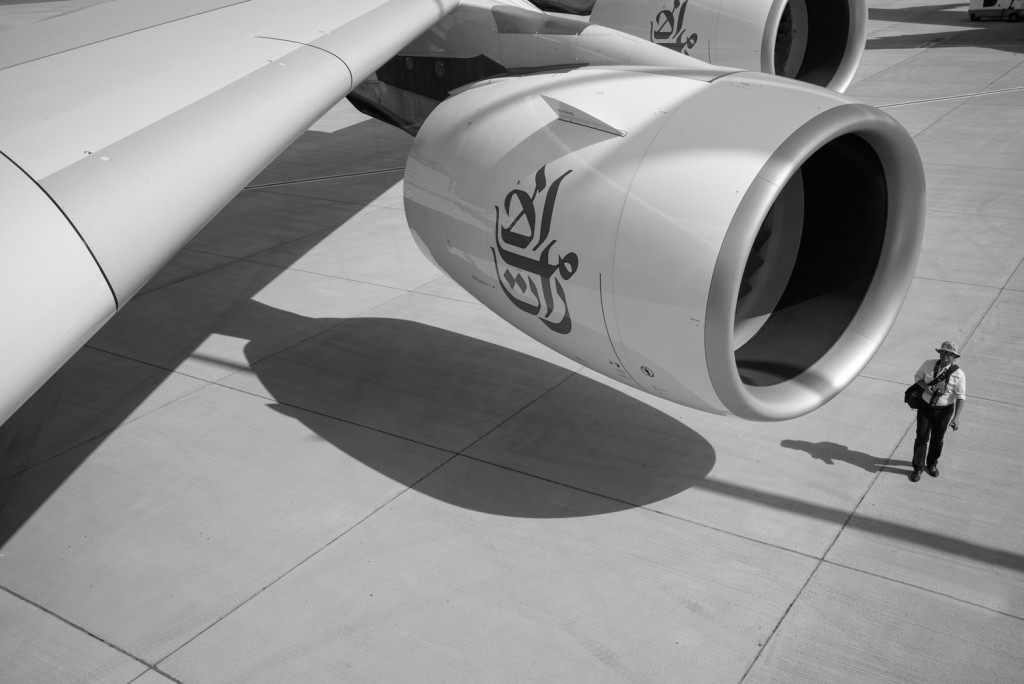 Top: It's not all business. Afternoons are often filled with aerobatics and flyovers. Above: These massive GP7200 engines from Engine Alliance have technology from the GE90, the world's largest and most powerful jet engine, inside. Image credit: Adam Senatori

Aside from those Goliaths, GE has a lot more power plants on the jets parked at Dubai International Airport. There's the GEnx for the Boeing 787 Dreamliner and 747-8 aircraft and all the GE tech inside the Engine Alliance GP7200, which power the Airbus A380 double-deckers.

Engine Alliance currently powers 67  Emirates A380s and is slated to supply engines for 23 more.


Emirates brought its latest Airbus A380, with a capacity of 615 passengers, to Dubai. That makes it the world's largest passenger jet. Its four GP7200 engines have GE technology inside. Image credit: Adam Senatori

The situation is similar for other local airlines like Etihad Airways, Qatar Airways and even budget carriers like Flydubai. Not surprisingly their planes and engines dominates the Dubai airshow. Take a look.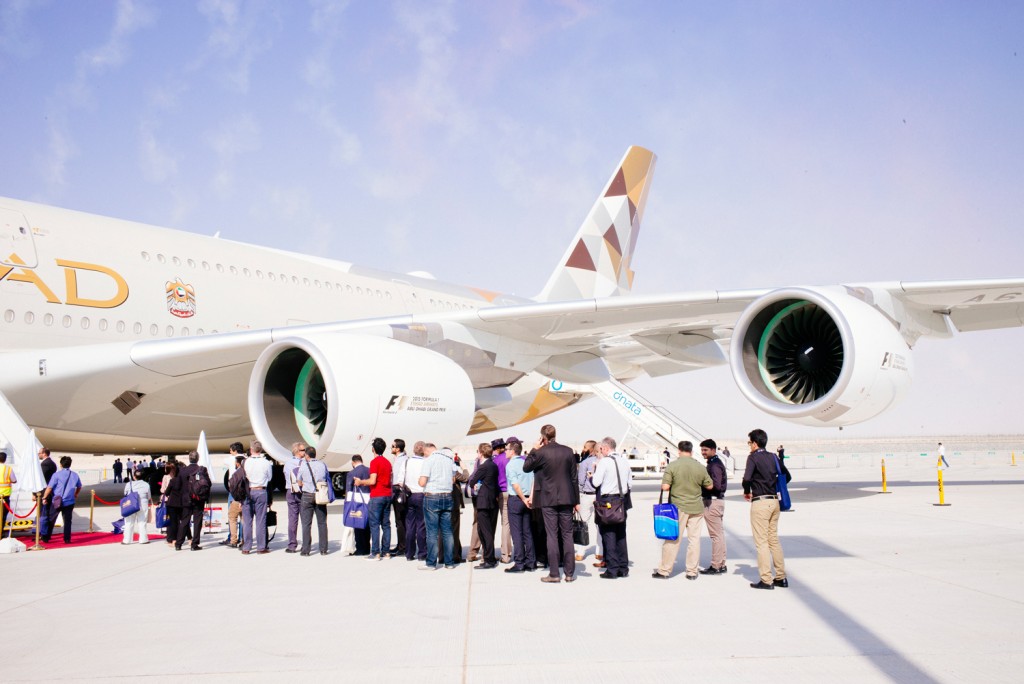 People lined up in 90-degree heat to see Etihad's flagship Airbus A380. The plane has first-class "apartments" on the upper deck as well as a single "residence." Image credit: Adam Senatori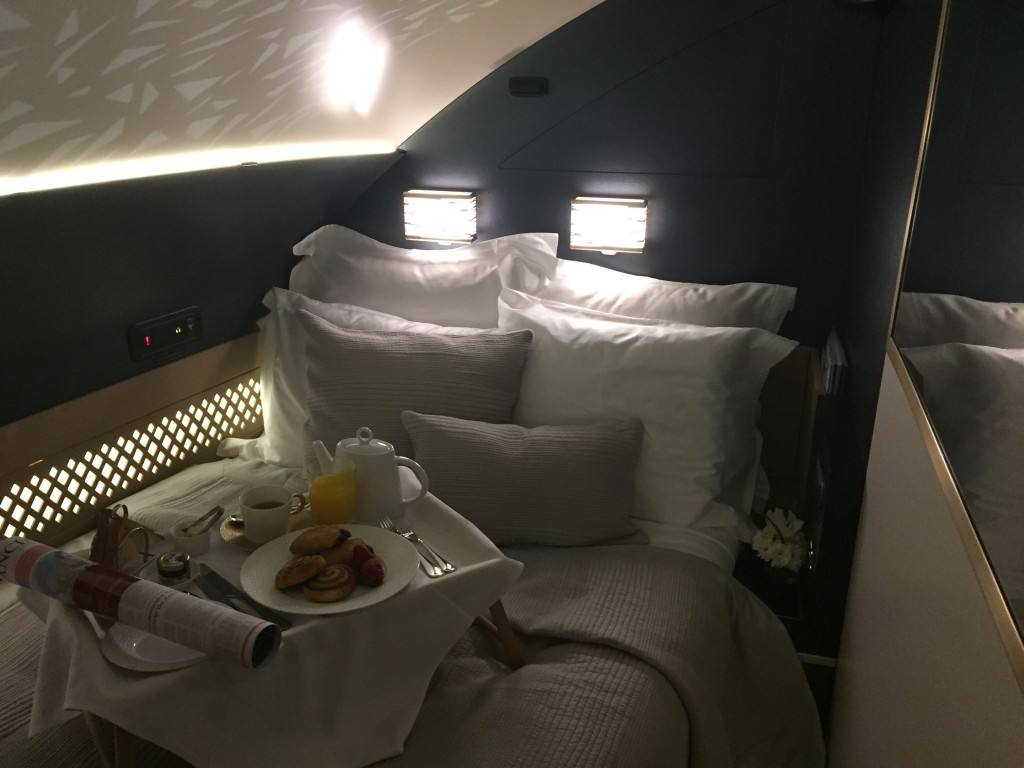 The "residence," located on the upper deck near the nose of the Etihad jet, holds a bed. Image credit: Adam Senatori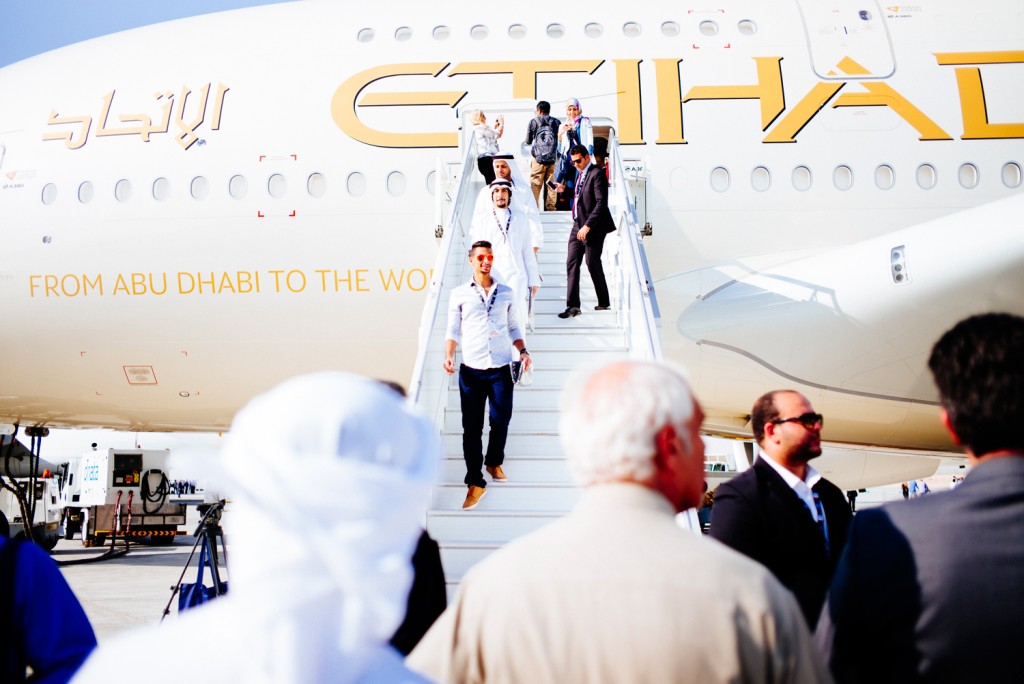 Etihad, based in Abu Dhabi, is the national airline of the United Arab Emirates. Image credit: Adam Senatori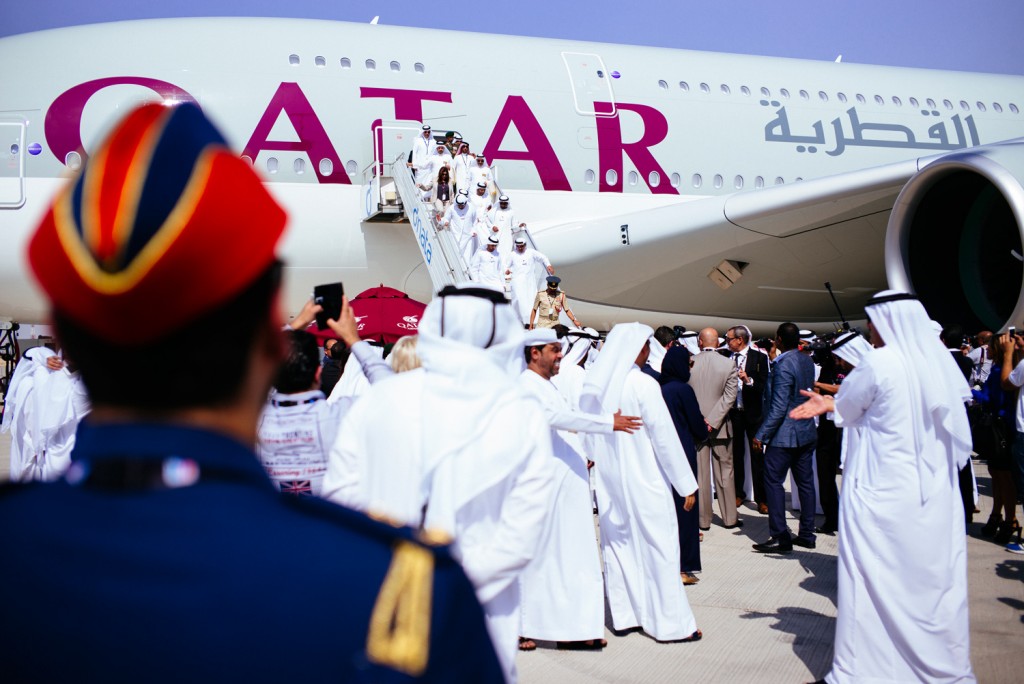 Government officials toured Qatar Airways' A380 on Monday. Image credit: Adam Senatori
Visitors sought refuge from the desert heat in the shade underneath the huge plane. Image credit: Adam Senatori
tags