Planning for Electricity.
Indonesia has a population of over 250 million people. Yet as recent as 2005, the nation's energy demand was less than that of Norway, a country 50 times smaller. Since then, Indonesia has seen a huge economic growth in a decade. With that growth comes a staggering rise in the demand for electricity.

The government of Indonesia is acutely aware of the need for rapid energy infrastructure development in a country which according to their own estimates still contains 10 million households without access to electricity.

With their National Electricity Master Plan, Indonesia has set out ambitious targets to meet this need. The country is aiming for an additional 35GW of installed capacity by 2019, and electrification rates of 99% by 2020. In achieving this target, the nation must address significant challenges.

Energising the Economy.

The latest International Monetary Fund (IMF) figures predict growth of 5.2% for Indonesia in 2015, rising to 5.5% in 2016. In the face of international economic challenges which see an average global growth rate sitting at 3.1% in 2015, that's certainly an impressive figure. Key to this development will be energy. It is estimated that each 1% of annual growth requires approximately 1.5% increase in the available power supply. That's a significant challenge to a country already attempting to attain some ambitious electrification targets.

It is no headline news that energy supply and economic growth are intrinsically linked. The examples of the economic impact of an imbalance in this relationship are still raw to policy makers in Japan and the United States. Rolling blackouts in the US in 2003 are estimated to have cost the economy $6 billion. Similar problems in Japan in 2011 may have cost as much as $13 billion. Indonesia is right to act now if it wishes to avoid the weighty economic impact suffered by these countries.

General Electric has a proud history working with Indonesia to meet industries energy needs. Only recently the company held a workshop in Jakarta inviting policy makers and members of the energy industry to explore the very power generation technologies which can help address the nation's 35 GW target.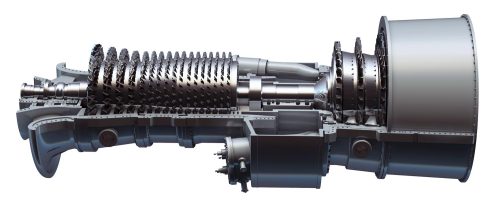 GE Frame 9E gas turbine was chosen to add 114 megawatts of power for the PT Cikarang Listrindo power station located near Jakarta. In the 9E gas turbine industry benefits from the reliability of a generator which has accumulated over 30 million operating hours globally. If these targets are to be met and sustained, that aspect of reliability must be key.

Powering the Solutions.

The Indonesian government has already made progress in tackling these challenges. A recent $500 million loan from the Asian Development Bank towards energy infrastructure development provides an added economic foundation to support the government's reform agenda.

Yet not all solutions are created equal. Significant delays to the Batang Power station, Central Java, shows the difficulties the government face in providing the infrastructure needed. The 2x1000 MW project has faced huge disruption in acquiring the full 226 hectare site required for construction. After the project tender in 2011, it was only in April of this year that construction was finally able to begin.

The coal-fired Batang plant will constitute the largest power plant in South East Asia once complete, and offer significant capacity to the nation's energy network. However, the lengthy construction times for such huge infrastructure projects offer their own difficulties in meeting the rapid pace of economic expansion and consequent energy requirements spurred by Indonesia's impressive growth rates.

Even aside from the significant challenges of infrastructure development for projects of this size, coal introduces a further challenge to Indonesia, a country which holds the unenviable position of 5th biggest greenhouse gas emitter.

A Balanced Answer.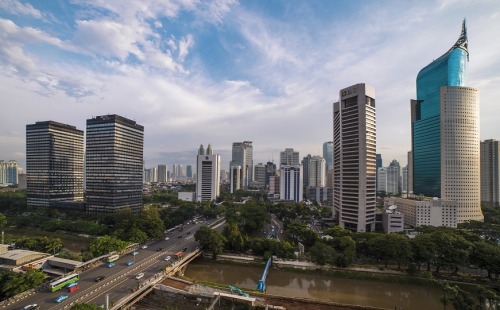 25% renewable energy in the country's energy mix by 2025 offers hope in balancing those needs against the alternatives offered by over-reliance on coal. Against this, we must frame the need for infrastructure development in what is the world's largest archipelago, and the additional difficulties of generating and transmitting power throughout such a geographically challenging nation.

Ultimately this expanding energy infrastructure will play a vital role in meeting the 5.5% growth figures for 2016 that the IMF predicts and that Indonesia should be so proud of. Yet to meet such rapid economic growth while delivering the 35GW capacity set forth in the National Electricity Master Plan requires a solution which is not only flexible but can be rapidly delivered. It will require an ultra-efficient solution that offers significant energy capacity and which above all is reliable. As a world leader in power generation technologies, that's exactly what GE delivers.
tags