At the GE Aviation 100th anniversary celebration at Sydney's harbourside Park Hyatt Hotel, Qantas CEO Alan Joyce quipped to the crowd, "It's great to be here and to be surrounded by so many of our friends ... and so many of our enemies as well!" The gathered glitterati of the Pacific region's aviation industry laughed out loud as they basked in a collective sense of uplifting achievement.

Air New Zealand had just days before inked its order for eight Boeing 787-10 Dreamliners powered by GEnx-1B engines. The Qantas Group recently increased its order for CFM LEAP-1A-powered Airbus A320neo series aircraft to 109…

"One of the reasons I think the industry is so resilient," said GE Aviation's new VP of sales for APAC, Kathy MacKenzie, "is that people want to experience the world. And as more and more people come into the middle class, you have great airlines like Jetstar making that affordable."

Air travel is also becoming more sustainable with every fuel-efficient innovation. The A321 XLR (extra long range), which accounts for 36 of Qantas's latest Airbus order, delivers 30% lower fuel burn per seat compared with previous generation aircraft, thanks in large part to Qantas's choice of CFM International LEAP-1A engines to power its A320neo fleet.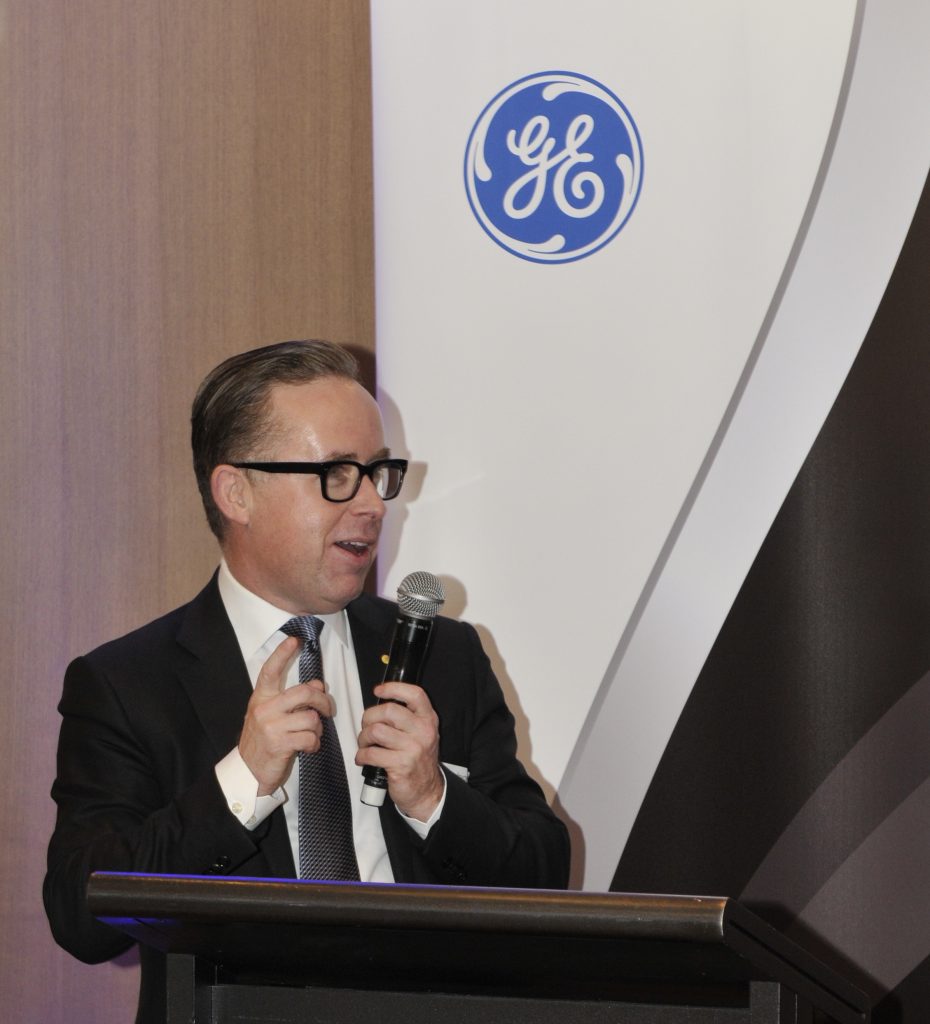 LEAP engines

, the latest product of the GE-Safran joint venture CFM, deliver 15% improvement in fuel consumption over today's best CFM56 engines. Among the innovations of LEAP engineering is the use of additive manufacturing to "grow" complex parts such as fuel nozzles, which makes these parts stronger and more durable, yet lighter.



After the room had shown its competitive spirit in a hotly contested GE Aviation trivia quiz, Bill Osmond, head of group fleet planning for Qantas, said, "What gets me excited is that we're addressing climate change." He said aviation, and in particular airlines operating from one of the most geographically distant regions on the planet, have been "naturally incentivised to want to get to greater fuel efficiency, to fly further, take greater passenger loads, make travel accessible — to do that we had to bring the fuel consumption down."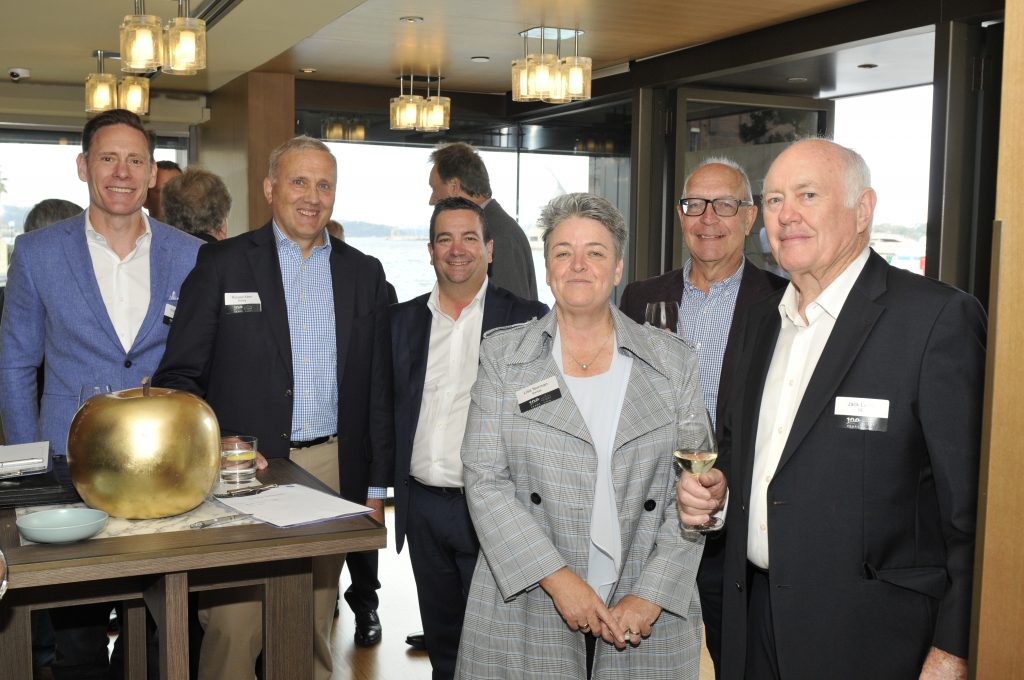 The digital revolution

Alan Joyce and many of his Qantas team in the room also praised the success of the GE-Qantas-developed FlightPulse app, which puts flight and fuel analytics in the hands of some 2,500 individual Qantas pilots, and has helped the airline significantly reduce fuel burn and carbon emissions.

Captain Lisa Norman, who has been with Qantas for 30 years, said, "FlightPulse gives you more data, but it's what you do with that data. It tells you all sorts of things from take-off to landing." She said it has become an invaluable tool for pilot training. In the past trainer feedback to new pilots had been more subjective, Norman explained: "They might have said, 'I think that was a bit fast', or a bit slow." Now she says, FlightPulse enables each pilot to see their performance and fuel burn for every component of the journey.

Norman famously flew the inaugural non-stop Perth-London flight in March 2018, with a Boeing 787-9 Dreamliner powered by two GEnx engines. Large sections of this Boeing aircraft are constructed from light carbon-fibre composites, the same material GE used to build the fan blades and the case for its jet engines.  The aircraft's design, computer systems, and engines combined reduce fuel consumption by 20% compared to planes of similar size, which can save Qantas and its airline peers operating the jets up to $1.6 million per plane per year in fuel expenses.

Joyce nominated the success of the 16-17-hour Perth-London route as a highlight of Qantas's partnership with GE. The "entire world" watched that inaugural flight, he said, because Australia and Europe were "the only two continents without a direct link until that engine and that aircraft allowed us to do it."

"Thanks to the innovation of Boeing and GE," said Joyce, 18 months after seating the first passengers on QF 9, it's already "one of the most reliable routes on the network".

Qantas executives in the room were also excited about the future of travel in the Asia-Pacific, with Joyce saying that between 2020 and 2024 the introduction of more than 100 Airbus narrow-body A320s running on CFM LEAP-1A propulsion "will change travel in South East Asia; we've democratised travel in the region with Jetstar, and this aircraft will help us do more of that on longer routes."

A quartet of aviation centenaries

Within a few years of one another, four titans of aviation in Australia will have popped the champagne corks on their 100 years in operation. Boeing touched down first in 2016, Qantas will mark its centenary in 2020. And the RAAF will put on an Air Show to the power of 100 in 2021.

Joyce notes that although Qantas and GE Aviation have both been around for 100 years, their flight paths didn't become linked until the late '80s. "Since then," he says, "you look at how much of our fleet has GE engines — the 767s, the 747s, then it went on to the 737s, the A330s and now the 787. That trust has built up over the years and now the largest part of the Qantas main-line fleet by far is powered by GE."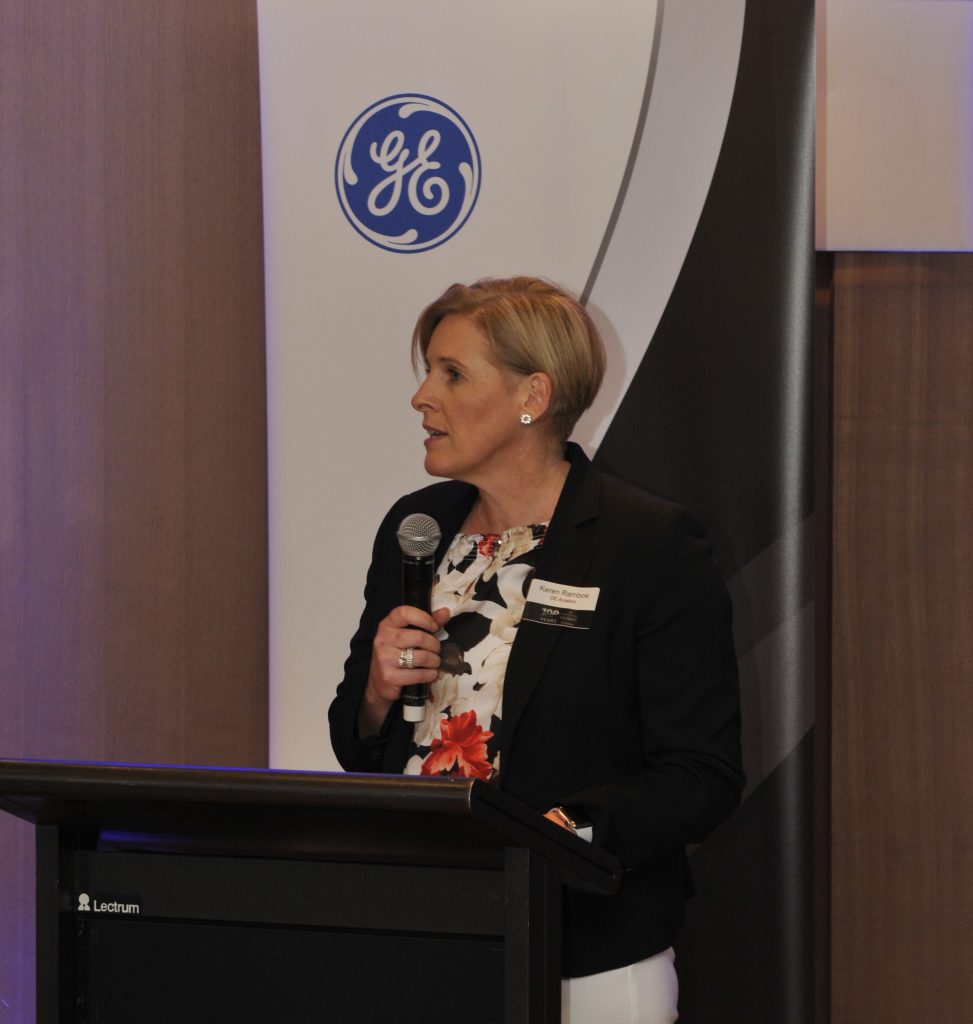 full story of GE Aviation in Australia; and former GE Aviation executive Tom Gleeson who took a break from his new role outside the company to MC the event.

Among Rambow's thanks to airlines and industry partners such as BAE Systems and Safran, and financial partners such as GE Commercial Aviation Services and Nordic Aviation Capital, she echoed Joyce's opening gambit and summed up the sentiment in the room when she thanked GE Aviation's airframe partners:

"We have Boeing, Airbus, Embraer and Bombardier in the room, and for me ours is one of the most interesting business relationships you could ever have — sometimes we're partners, sometimes we're competitors, but we always have a lot of fun and we appreciate the friendships that we make along the way."
Categories