In March, GE's Cypress, its largest land-based wind turbine in operation, started generating power in Holland. This week, the German wind farm operator Prowind placed the first order for three of the towering machines, each of which can generate enough electricity to power 5,000 European homes. "It's our first commercial order for Cypress, with multiple commitments in queue to follow," said Peter Wells, CEO for onshore wind for Europe and sub-Saharan Africa at GE Renewable Energy, the company that developed the wind turbine.
Wells talked to GE Reports at WindEurope, the continent's largest energy conference, taking place this week in Bilbao, Spain.

Comparable in height to a midsize New York City skyscraper, the Cypress is special in several ways. Using a rotor spanning a whopping 158 meters — more than twice the length of a Boeing 747 — the turbine will be capable of generating as much as 50 percent more electricity per year compared to GE's existing 3-megawatt machines. "You're simply capturing more energy from the wind on the blade," Andreas Joergens, a program manager for GE Renewable Energy, told GE Reports.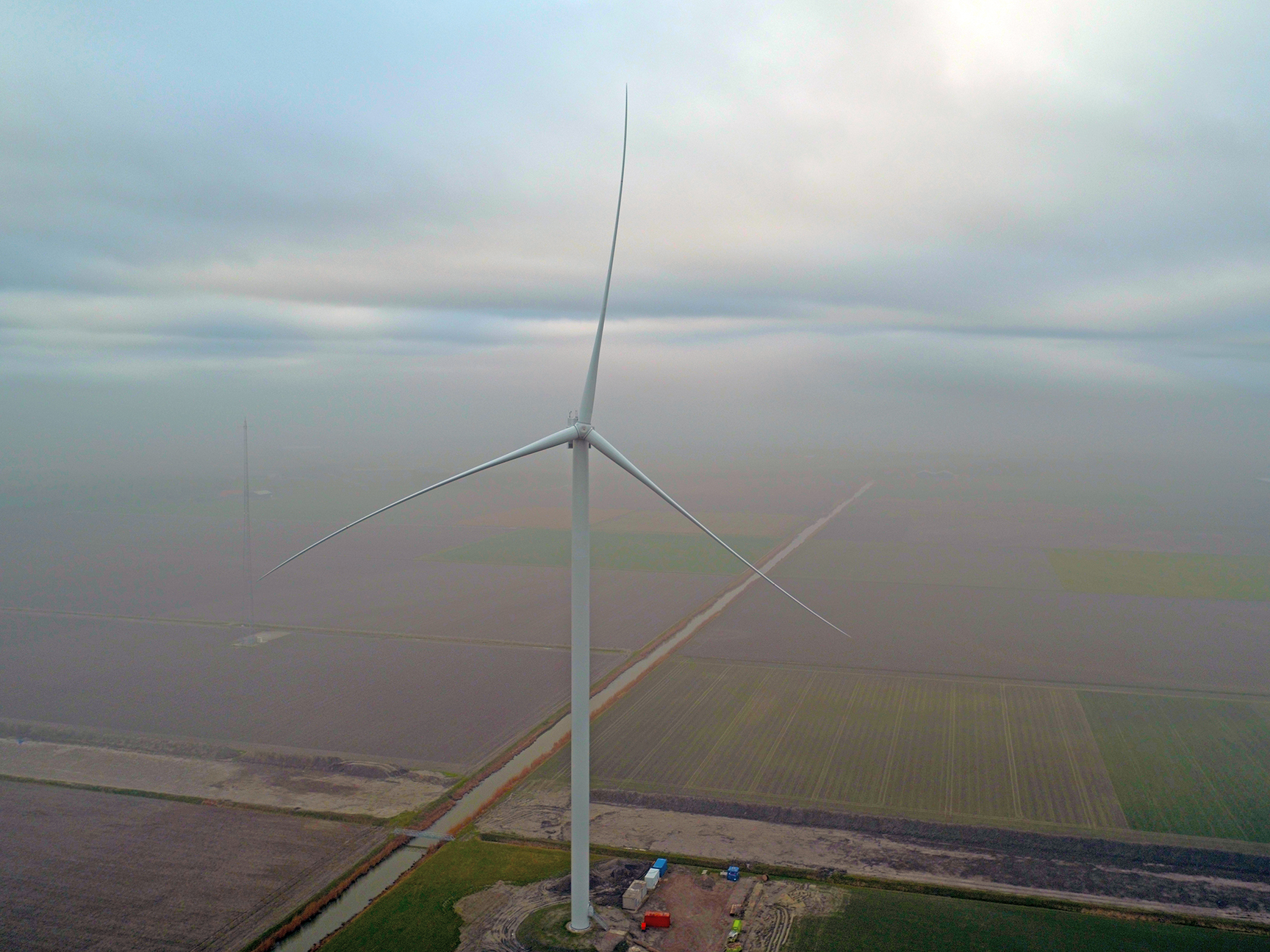 GE Reports. "This jointed blade is a game-changer for our customers."

The ability to customize the turbine is also the reason GE calls the Cypress a "platform": It can have different ratings and sizes. The turbine comes in two flavors called, in industry parlance, the 4.8-158 and the 5.3-158; the first number stands for power generation and the other for rotor diameter.

Prowind will install its three 4.8-megawatt turbines in a Bavarian forest near the town of Elfershausen, about 100 miles east of Frankfurt. Sitting on towers between 150 and 161 meters tall, the jointed blades will reduce transportation costs and ease maneuvering through the woods. The project is scheduled to be completed by the end of 2019.

"The Cypress platform is a great fit for the unique characteristics of the Elfershausen project, thanks to the flexibility it offers in the transportation and the installation of its components and blades," said Johannes Busmann, CEO, founder and owner of Prowind. "We are happy to be the first ones to install a Cypress with GE and we are excited about this technology and where it can take us in our path towards driving down the levelized cost of electricity together."
Categories
tags