In 2008, when Claudia Meyer caught wind that French power company Alstom was renovating a century-old factory site in the Paris suburb of La Courneuve, her ears perked up. As an artist who could spend hours transfixed by the nuanced textures of metal, she was ready for an opportunity to showcase the innate beauty of industrial design.
Meyer connected with the CEO of the Alstom division, who agreed to take her on a tour of the raw, cavernous space. Within moments, Meyer was spooling out her vision. She would reuse old machinery and industrial materials to create art and install her creations throughout the operating factory.

The idea led to an intriguing partnership that affords the artist studio space within the Alstom power manufacturing site, as well as a stream of cast-off machine parts and other industrial resources. Alstom was acquired by GE in 2015, and today many of the furniture, sculpture and installation pieces Meyer creates are displayed at GE sites.

The arrangement is an obvious fit for Meyer. The daughter of an architect, she grew up participating in her father's projects and listening to her uncle, an engineer at Alstom, explain machine design. When she wasn't using tools, Meyer explored the lakes and mountains surrounding her home in Switzerland. "I would spend my weekends in nature — skiing, hiking and playing around with water, stones and wood," she remembers. As a small child, Meyer was attuned to the beauty and power embedded in those elements — be it the intricate structure of a leaf or water's ability to either calm or invigorate — and how mechanical design mirrored Mother Nature's design. Turbine blades spiral outward just like flower petals; a composite version of honeycomb patterns makes for airplane parts that are durable yet light.

It's no wonder that today Meyer specializes in pinpointing where technology, nature and art intersect. Her ability to fuse all three has been on display recently in Los Angeles. Her solo show immersiO runs through the end of December at the Manhattan Beach Art Center, and earlier in November Meyer participated in the Infinity Festival Hollywood's Art + Tech 2 exhibit.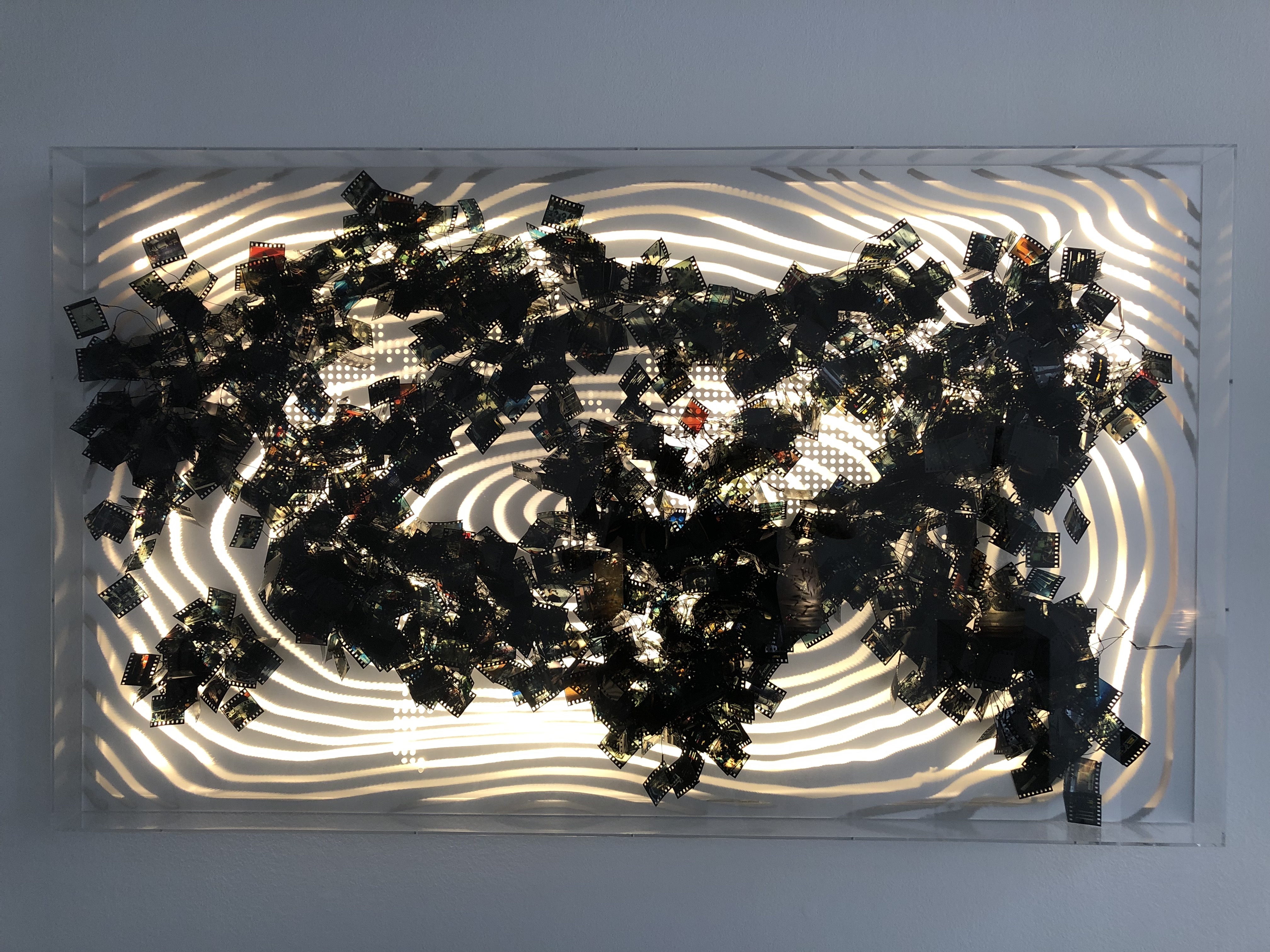 GE9X, the world's most powerful jet engine, which GE displayed at its pavilion at the event. "I love to meet GE people and discuss technology and materials," Meyer says. "The more I know and discover, the better I can relate. It allows me to understand what I am creating with. Those materials and the people who create them have a history. There is tremendous knowledge, resilience and passion involved. I have respect and appreciation for that."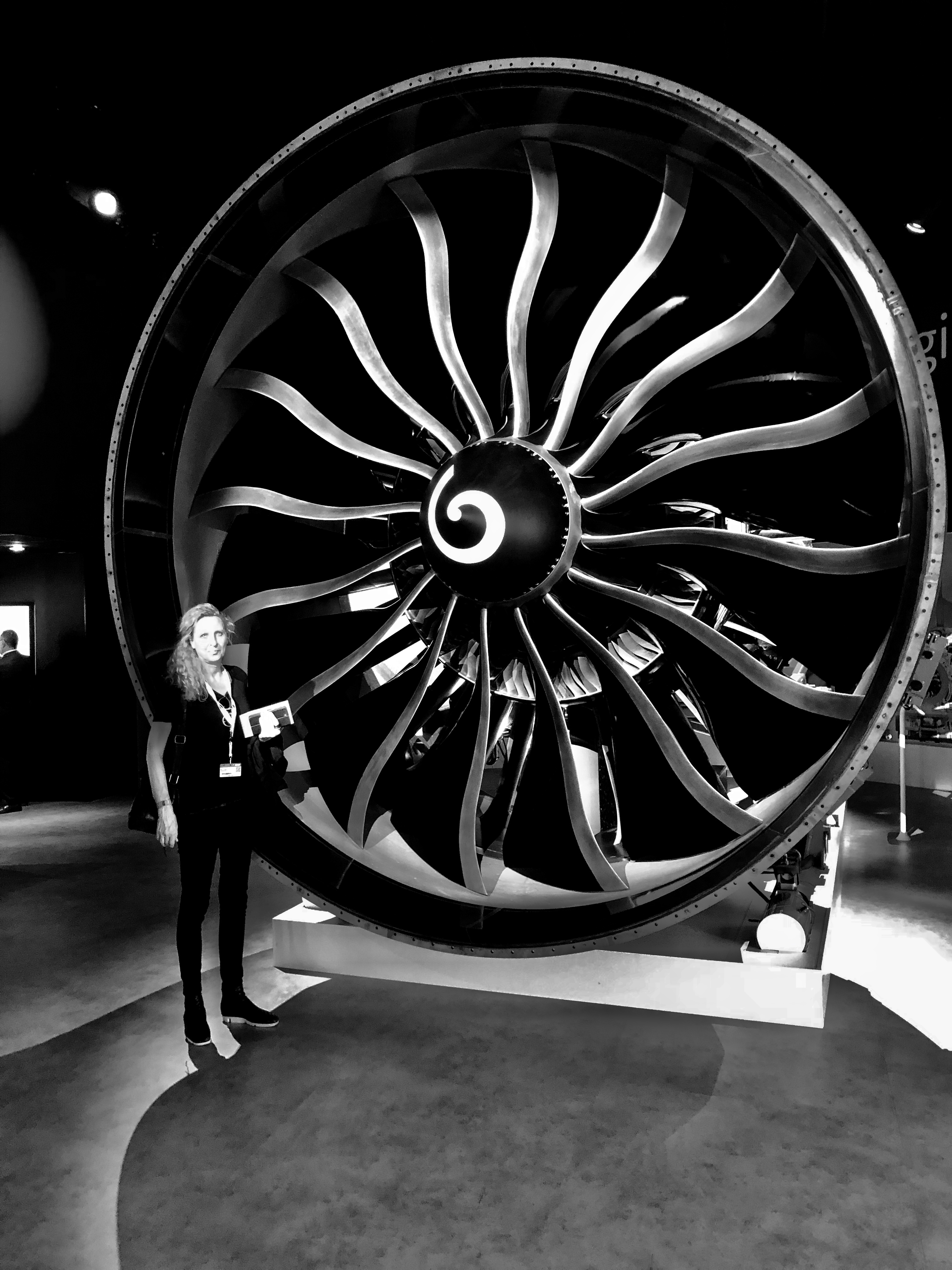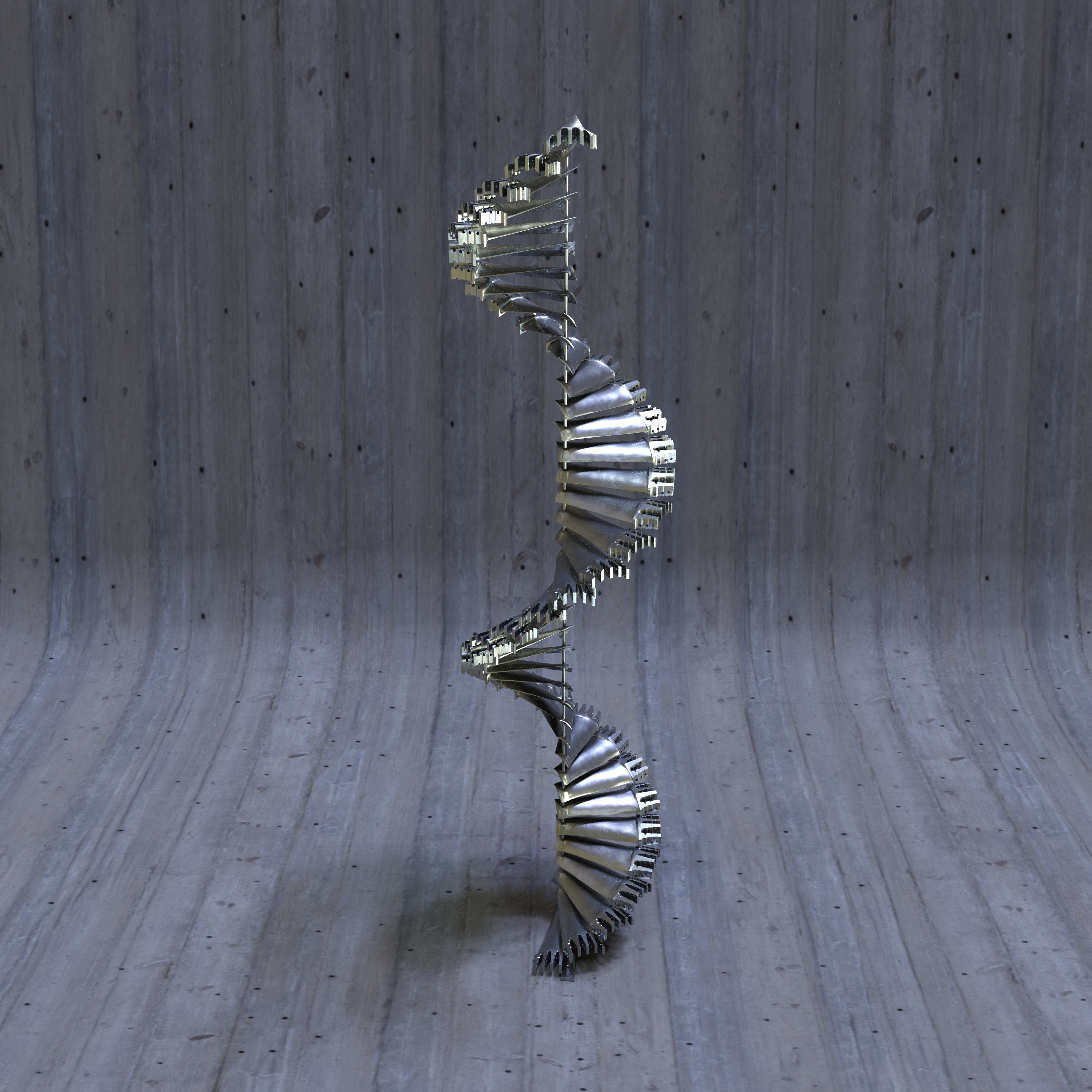 Categories
tags