Project Include started with eight women in tech who wanted to move diversity forward by having hard conversations. Co-founder Ellen Pao describes the group's suggestions for improvement and which companies could have the biggest impact.
 

How many people would say they encourage discrimination? Not many, and yet plenty of research shows how discrimination happens all the time in business, at every level from hiring to pay to education to promotion. At the same time, other studies showcase and quantify all the ways that diversity improves company performance.

Despite all this data, we've yet to see significant improvement in diversity numbers. That's because change is hard. It requires tackling not just a single target, but dealing with a range of subtle, pervasive problems that can be overwhelming and confusing.

We educate companies about efforts that result in real improvements — not just the intentional and unintentional lip service that too many pay towards diversity, the kind of actions that can end up hurting rather than helping.

Our belief is that one small but influential group of people could be particularly impactful: the CEOs and management of early to mid-stage startups. We know that many CEOs in these businesses care deeply, but they're overwhelmed by the many decisions they have to make to build a successful company — and they don't always have the guidance they want. But these are the kind of smaller enterprises that can very rapidly grow into bigger businesses. Just imagine what the tech industry would look like if companies had been built with inclusion in mind from its earliest days.

Our advice? This isn't about fixing just one type of discrimination — even if it's easier to think about tackling them one by one. True inclusion combats racism, gender, ageism, homophobia, xenophobia and many categories and combinations of marginalization all at the same time.

We've been surprised that many of the businesses that have approached us have been focused on gender. That's important, of course, but it examines only one type of discrimination and misses many nuances.



The Project Include team. Image credit: Ashleigh Richelle

Let's look at one particular example. Statistics show women of color are at a significant disadvantage compared with everyone else in business — even compared to other women in general. While white men are 41 percent more likely to be executives than white women, they are 260 percent more likely than Asian women, and more than 400 percent more likely than Black women and Latinx women. Though Black women represent 7.9 percent of the workforce, they make up only 1.5 percent of executives — and those numbers haven't improved since the race-gender double bind was first identified in 1975.

When discrimination is intersectional, you need to take an intersectional approach to solving it: Dealing with gender alone, or race alone, or age alone, doesn't achieve real inclusivity.

To help, we've outlined guidelines for how to think about the problem and how to make business decisions that are inclusive. There is no silver bullet, but to help people ask themselves tough questions — and hopefully answer them too — we have developed a three-part focus.



Inclusion: Companies should improve opportunities for all employees, including those in underrepresented groups (such as gender, race, class, age, religion, disability, education and sexual orientation.)


Comprehensiveness: One-off attempts to "fix" your company won't work. In fact, they'll often do more harm than good. Effective solutions have to cover all aspects of a company — its culture, its operations and its team.


Accountability: Change doesn't happen unless companies hold themselves accountable — by tracking results, watching progress over time and comparing against others.



Implementing these values requires hard work across an entire company. Reversing a culture is even more difficult, nuanced and time consuming. We have short-term tests to see if they work. And we have long-term tests, including asking: Does the makeup of your employees resemble the demographics of the country's labor market? Does your employee base include people of all ages? Parents? Disabled people? Veterans? LGBQTA people? Immigrants? Does your company treat part-time workers fairly? Independent contractors? Does your company give everyone a fair shot at success?

This isn't just better for employees: It's better for your business. Studies have shown that gender diverse companies are 15 percent more likely to do better their rivals financially, and ethnically diverse companies are 35 percent more likely to outperform their peers.

Taking these efforts to accelerate diversity — true diversity — will produce better teams, better companies and a better bottom line.

So yes, change is hard. But the results are worth it.

 

(Image below, courtesy Jason Henry. Top image credit: Getty Images)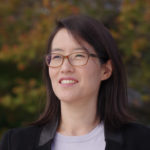 Ellen Pao is Co-Founder of Project Include, Chief Diversity Officer and Inclusion Officer at the Kapor Center and a Venture Partner at Kapor Capital.

 

 

 

All views expressed are those of the author.
tags