Starting in the late 1980s, the Pentagon launched a top-secret constellation of two-dozen navigation satellites designed to guide U.S. nuclear missiles precisely to their targets. Then the Cold War ended, the technology shed the uniform and put on civilian clothes. We know it as the Global Positioning System (GPS), and millions of drivers, hikers and bikers use it daily to find their bearings and map their workout routines.


Today, a similar transformation is taking place in the "drone" space. To be sure, military and intelligence agencies keep investing in unmanned aerial vehicles (UAVs), but a swarm of startups are already busy developing civilian applications for drones ranging from agriculture surveillance to mining and search-and-rescue, not to mention Amazon's plans for delivering packages. "There are already over 600 companies in this field," says Jonathan Downey, founder and CEO of Airware. "But there are still few standardized building blocks. For the industry to take off, you need more than just an autopilot."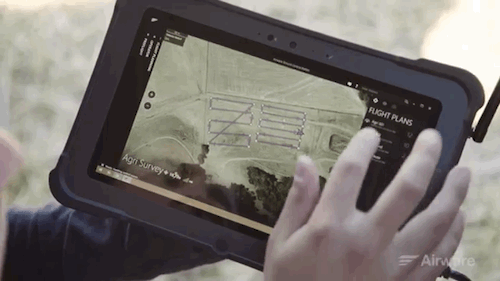 Downey started Airware three years ago with an idea to fix the problem. His company is developing a suite of hardware, software and cloud services he calls the Aerial Information Platform. Drones equipped with the technology already took part in an anti-poaching exercise in a northern white rhino wildlife preserve in Kenya.

"We want to make it easy for customers to build drones for any commercial application and operate them in a safe and reliable manner," Downey says. "This is something the industry as well as regulators have been asking for."

Investors are paying attention. Airware has raised $40 million from an A-list roster of Silicon Valley venture capitalists, including Google Ventures, Kleiner Perkins Caufield and Byers, Andreessen Horowitz, and now also GE Ventures. "We're big believers in ecosystems and we know that there is one quickly emerging and evolving in the commercial UAV space," says Alex Tepper, managing director at GE Ventures. "Airware is at the heart of this movement. We want to be part of it and help it grow."

Tepper says that GE's customers could use drones for pipeline and power line surveillance, railroad monitoring and many other applications.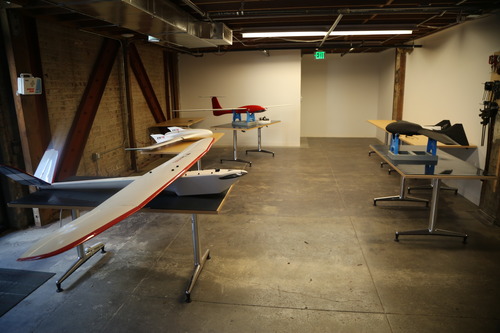 Downey comes from a flying family. His father and grandfather were both pilots and his great uncle was shot down over Europe flying bomber sorties during World War II. "If you don't fly, I think you pretty much get kicked out of the family," he laughs.


Downey, who learned to fly from his father, spent a summer working as a commercial pilot for Grand Canyon Airlines, flying tourists in a twin-engine turboprop. His first brush with UAVs was at MIT, where he studied electrical engineering and computer science. He started a drone club, but he quickly realized that all of the underlying hardware and software had been designed for surveillance. "There were rigid black-box solutions and some open source projects that lacked reliability," he says. "We ultimately had to build everything from scratch."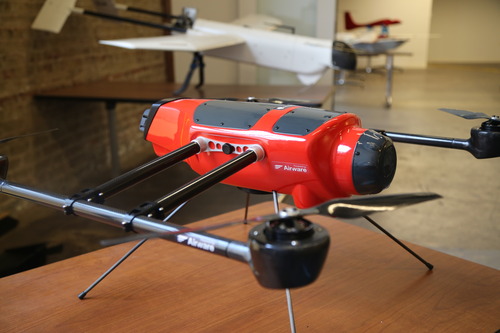 But Downey wasn't deterred. After graduation, he got a job at Boeing and joined a team building the A160T "Hummingbird," one of the first autonomous helicopters (pictured below). "During that timeframe, I started to hear from a lot of companies who were looking for UAVs that could address commercial applications and inexpensively collect, manage and analyze aerial information," Downey says.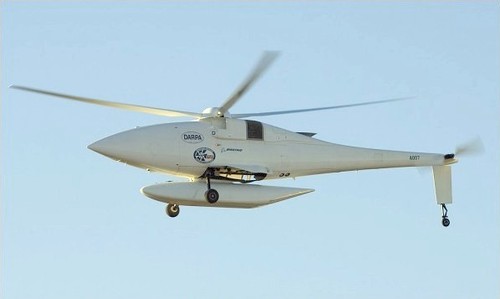 After flying for the commercial airline, Downey started Airware in 2011. Instead of building drones for a single task, Airware says its integrated platform can be easily customized for a variety of missions. It includes autonomous flight control and ground control software, which connect to compatible sensors and payloads.

The platform streams the collected data to a cloud platform for storage, analysis, reporting and distribution. Customers can use the technology on Airware-enabled vehicles made by partners like Delta Drone and Cyber Technology, or install the system on their own vehicles. The standardized approach also allows Airware's clients to automatically meet safety standards and regulations.

The platform also works with third-party hardware like multi-spectral cameras, transponders and image processing software, and operators can control and track the drones from a handheld device. Says Downey: "Our technology makes this ecosystem work."

(GIFs and images courtesy of Airware)

This piece first appeared in GE Reports.



Categories
tags