Two out of three people in Sub-Saharan Africa—that's nearly 600 million people—live today without access to electricity. As incomes and economies grow in Africa, and they are both growing quickly, this will generate massive demand for power access. This is a huge opportunity for Africans to pull themselves out of poverty and a substantial business opportunity that the United States can't afford to ignore. And right now is the moment to do something about it.


Optimism around Africa's booming economies is proliferating, with good reason. But without dramatically increased access to electricity across the continent, these rosy forecasts can't last. To put the scale of the access problem in perspective, Todd's energy-efficient, single-family refrigerator uses nine times more electricity in a year than the average person in Ethiopia.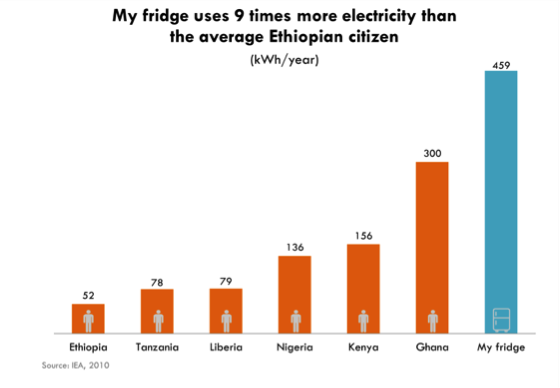 Consumption inequality aside, the impact of this continent-wide energy poverty on individual lives and economies is pervasive and crippling. Without reliable access to electricity, doctors can't refrigerate vaccines. Students can't study at night. Farmers can't prevent the spoilage of their harvests. And businesses can't grow.

Before Congress leaves for August recess, it has the opportunity to begin to change this. With nearly all of the African heads of state in Washington, DC this week for the first (and hopefully not only) U.S.-Africa Leaders Summit, Congress can pass the Energize Africa Act, co-sponsored by Senators Robert Menendez (D-NJ) and Bob Corker (R-TN). The bill cements — and improves — President Obama's Power Africa initiative, launched in June 2013 to increase electricity access in six African countries through leveraging partnerships with the private sector. Under the leadership of Congressmen Ed Royce (R-CA) and Eliot Engel (D-NY), the House has already passed the companion bill, Electrify Africa. Both bills seek to expand the president's commitment of increasing access in the Power Africa countries from 10,000 additional megawatts to 20,000, providing reliable energy access to 50 million new people.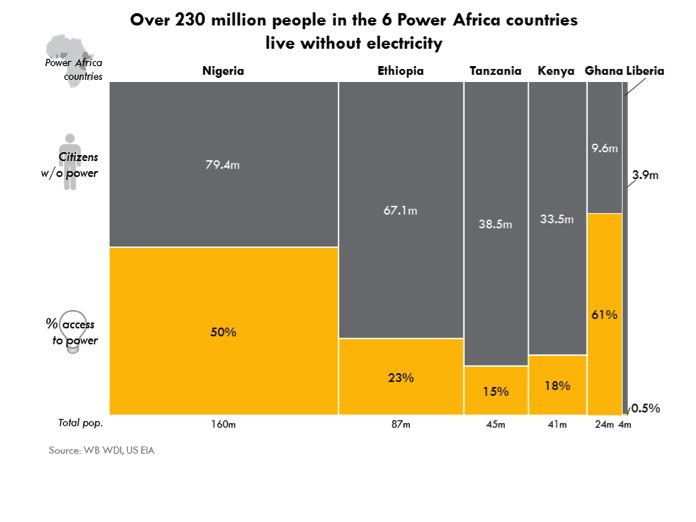 This would be a remarkable and game-changing result for the individuals and businesses gaining access to reliable electricity, for U.S.-Africa relations, and for U.S. businesses hoping to invest in Africa.

But as much as we're thrilled by the president's Power Africa initiative and hope Congress will pass Energize Africa, the U.S. government shouldn't stop there. Power Africa, and even the ambitions envisioned by Congress, won't begin to meet the demands for modern electricity access within the six Power Africa countries, let alone start to target access in the four dozen other countries on the rest of the continent.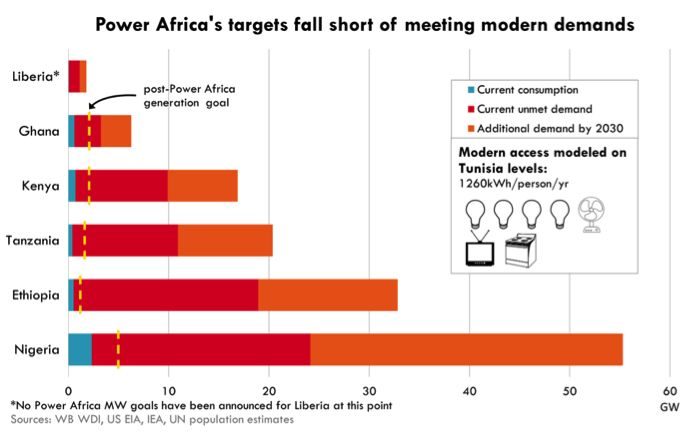 Recognizing that the total annual energy consumption of many African citizens barely hits that of most Americans' refrigerators, the United States should end its restrictions on investing in natural gas for low-emitting, energy-poor countries. Allowing the Overseas Private Investment Corporation (OPIC) to invest in natural gas in these countries would provide electricity to millions more people and help respond to the biggest constraint to growth for Africa's private sector. The American economy is benefitting greatly from natural gas, and Africa should be allowed to do the same, using its own local gas reserves to generate electricity at home. We hope the U.S. government and all of the interests involved can agree that allowing finance for gas-powered plants is a necessary complement to OPIC's impressive investments in renewables.




After the pressure for deliverables at the Summit passes, it would be easy for the administration to let the momentum fade for any efforts beyond the occasional press release-worthy transaction. Congress can do its part to ensure Power Africa lives beyond the current administration by passing the Energize Africa Act and by continuing to consider how to most effectively leverage OPIC. Both the development need and the business opportunity are there — let's hope the administration and Congress will help the U.S. private sector be in a position to help close Africa's energy poverty gap.

Todd Moss is the chief operating officer and senior fellow at the Center for Global Development; Beth Schwanke is senior policy counsel at CGD.



Categories
tags