Andrew Dubrule began his career as a chef. Armed with a culinary arts degree from the State University of New York at Cobleskill, he interned at the University of the Arts in Florence, Italy, and worked for years at restaurants in New York City. But when he and his wife decided to start a family, he had a change of heart. In 2019, Dubrule traded in the grueling hours and uncertain future of restaurant life for a job as a machine operator at GE Aerospace's Rutland, Vermont, plant.
But just a year later, at the height of the COVID-19 pandemic, Dubrule was laid off at the same time that his pregnant wife was in jeopardy of losing her teaching job. The precariousness of that time left a lasting impression. When he was offered the chance to return to the company five months later, Dubrule says, "I knew I needed hard skills — technical skills — not just management skills, in case something happened again."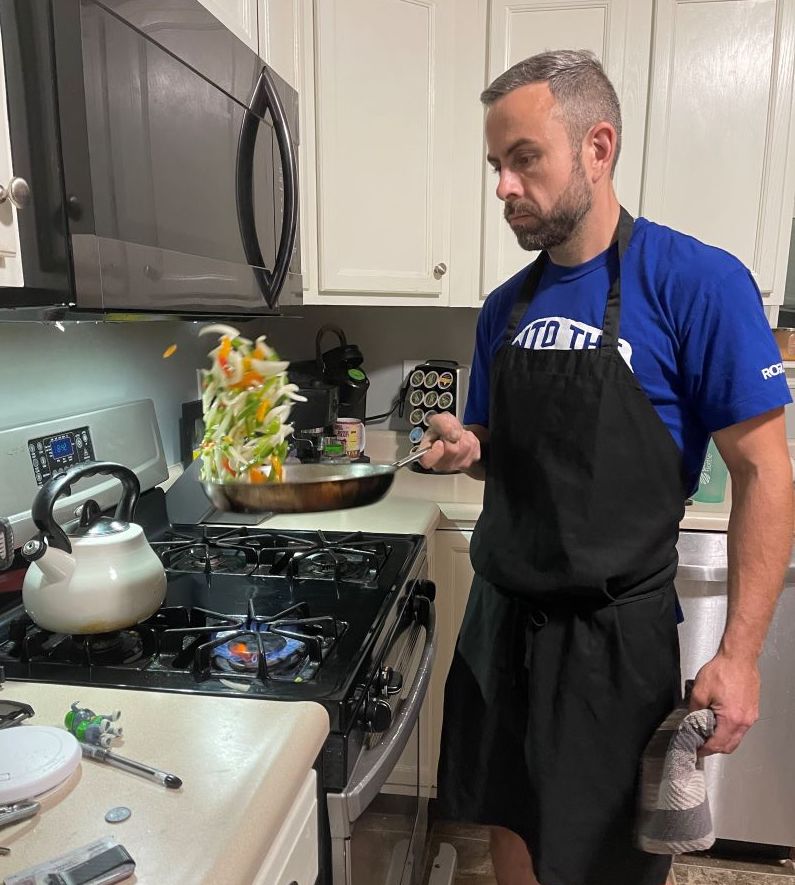 So Dubrule joined the Advanced Machinist/Toolmaker Apprentice Program. Program participants at the Rutland facility, which specializes in manufacturing and servicing aircraft engine components, divide their time between rotating through all the facility's areas and attending evening classes, paid for by GE Aerospace, three to four times weekly. Only 10 applicants are selected annually, which allows each apprentice to receive individualized attention. For Dubrule and 327 past apprentices, the program has been a life-changer, teaching them new skills and opening doors to advance at the company.
"Not only does the program give you the skills and knowledge you need to pursue new career opportunities; it also provides networking opportunities by requiring participants to rotate for five or six weeks at a time through all of the departments at the facility," says Dubrule.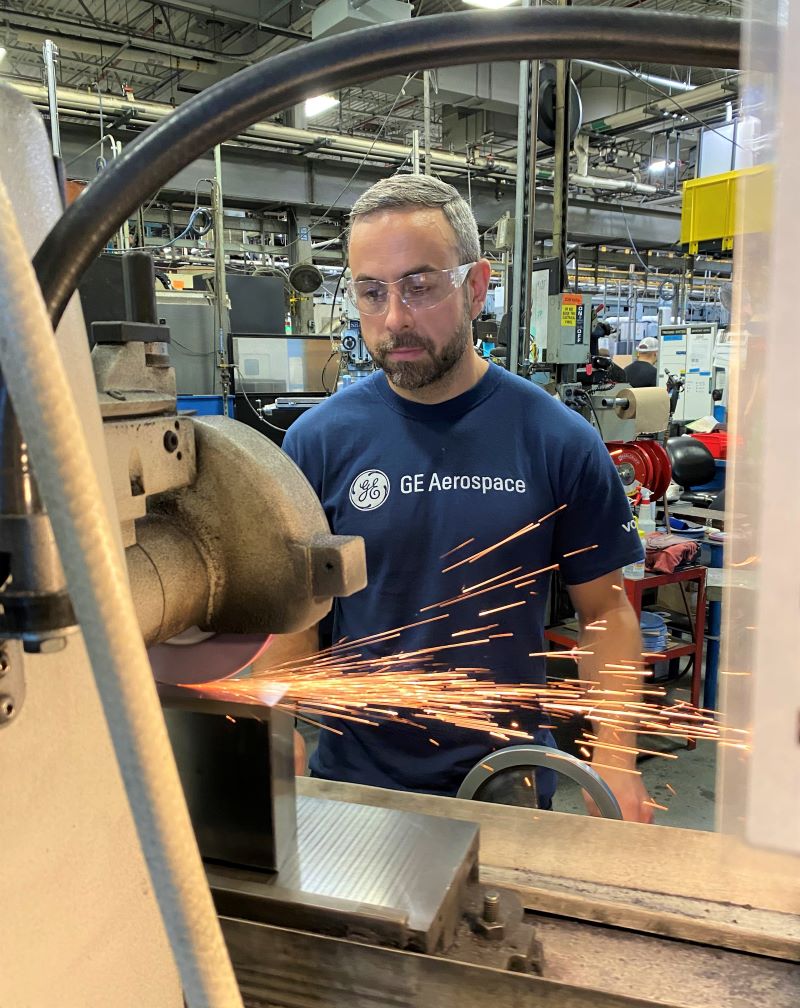 Though apprentices range widely in age, recent years have seen them skew younger. At 36, Dubrule is quite a bit older than most of the program's participants in his cohort, who tend to be recent high school graduates. That age difference posed some challenges. While he had a bachelor's degree in business administration from SUNY, his fellow apprentices enjoyed the advantage of having more recently worked through the higher-level math required by the program, which requires a grade of B or above in classes such as algebra and geometry. "My first year was tough, really tough. I realized that I'd never stuck with anything that I wasn't inherently good at. I always tested well in high school, so as an adult I realized that I needed to push myself out of my comfort zone."
The program offers significant educational benefits. Because he is able to apply credits from his bachelor's degree, Dubrule will have earned an associate's degree in applied science in general engineering technology. Apprentices who do not have upper-division college credits can attend Vermont State University and have their tuition deferred. Once they pass the course and meet GE Aerospace conditions, the cost will be assumed by the company. Apprentices are able to continue their education and receive a bachelor's degree in manufacturing engineering, also at no cost.
The apprenticeship program has also given Dubrule and his fellow participants the chance to work with high school students who visit the Rutland plant on field trips. Students are exposed to different careers that might one day be theirs, through activities such as learning to engrave water bottles with a laser. "If I can get through to one person, one kid coming out of high school who doesn't know what they want to do, I can show them that if they come here and are willing to work hard and learn from their mistakes, they can be incredibly successful," he says.
Dubrule will enter his final year in the three-year program this fall. Apprentices are typically encouraged to stay with the company, so his next step is to bid on jobs. "Leadership does their best to appreciate their investment in apprentices and the value we can provide in technical roles within our facility," he says. Though he's not yet certain of which path he will choose, Dubrule is savoring his career at GE Aerospace and is profoundly grateful for the opportunities the apprenticeship promises. "I've always wanted to ascend the mountain, and I've always wanted to grow but not lose sight of what's best for me and my family." He adds, "I have no intention of ever leaving!"
As for his shift from cooking to helping make engine parts, Dubrule says it's not as odd a career path as it may appear. He discovered that the passion that drove him to study culinary arts was not actually rooted in food. "Creating and providing for the people I care about, helping my teammates get to the finish line — that's what it's about for me," he says.
Categories
tags