Brennen McGuire served nearly seven years in the U.S. Army — four years in the infantry, followed by 2 1/2 in intelligence. By the time he'd reached the end of his tour of duty, at Fort Campbell, Kentucky, in 2019, he had risen to the rank of captain, been stationed in five different states and served in Kuwait and Afghanistan. He'd navigated a lot of challenges in a fairly short time. Now he faced an even bigger one: What to do next?
Luckily, there are a number of corporate internship programs available to service members to help ease their transition from active duty to active job hunting. Through a program called Hiring Our Heroes, McGuire landed a three-month internship with GE Aviation at its plant in Madisonville, Kentucky, where they build high-pressure turbine blades and nozzles for both military and commercial engines. While he was there, a colleague asked him if he'd heard of "JOLP." He hadn't, but as soon as he found out what the acronym represented, he knew it was his ticket to a post-military career.
JOLP stands for Junior Officer Leadership Program. First started at GE's power business in 1996, the midcareer leadership program is specifically aimed at attracting former officers from all branches of the military who have served between five and 12 years of active duty. At GE Aviation, where it was introduced in 2007, participants complete three rotations in a prescribed field over two years — either engineering, finance, supply chain, digital technology, commercial engines or military engines, depending on their interests and experience. Each rotation lasts eight months. "It's not an internship," McGuire stresses. "You are a full-time salaried employee filling what would be an actual vacancy on a team."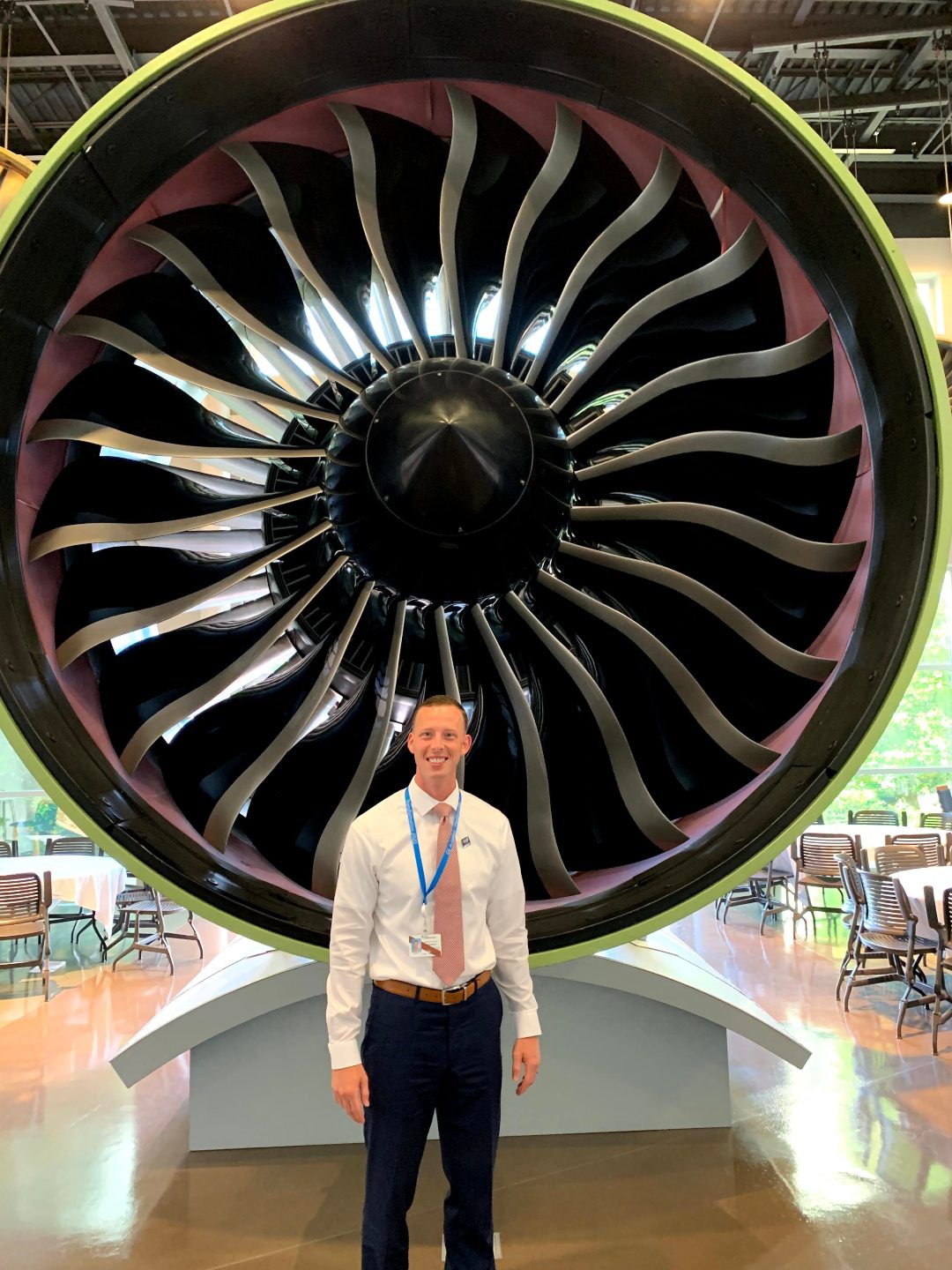 The leadership program immediately appealed to McGuire. Having served as a platoon leader and a battalion intelligence officer, he was eager to put to work the skills he'd built up in everything from inventory operations management to cross-functional team building. And he was looking for a career that would allow him to grow.
"If you look at some of the Veterans Administration stats of folks separated from the service, they leave their first employer within a year or two," McGuire notes. But at GE he's found that the program has helped him "learn as much about what I don't like as what I do like."
"GE values your outside experience as real-world experience," McGuire adds. This is to say that, while veterans may not necessarily come in with hands-on knowledge of jet engines, the company knows that officers possess the soft skills needed to, as he puts it, "walk into any situation, be handed a role and just move out."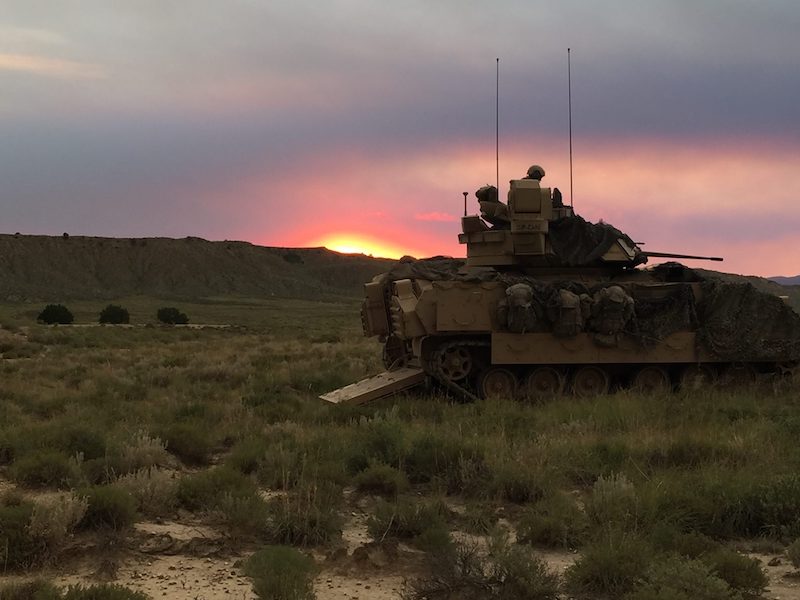 McGuire's experience in JOLP has proved that point. His first rotation was in materials fulfillment at Aviation's headquarters in Cincinnati, tracking down parts for GP7200 jet engines, which power many Airbus A380 double-decker passenger jets and had been booked into the overhaul shop in Dubai. His next rotation took him to the Aviation Component Service Center, where he worked as a lean management specialist, helping to revamp the production lines as the facility consolidated its operations.
But before that second rotation could start, he and three fellow JOLPs were tapped to help Aviation's COVID-19 crisis management team. McGuire collaborated with a small digital crew to create a new data management system for tracking cases. "I worked with about 30 nurses across all of our sites and would help them understand how to use the tool, log the information and categorize the employee when that information came in," he says.
McGuire's first two rotations had been in supply chain, but his work on the pandemic crisis management team piqued his interest in digital solutions. So he reached out to the JOLP "champion" in digital technology (each division within Aviation has a champion, who helps place the participants in their assorted roles) and was able to shift his final rotation to a project manager role for Cybersecurity Maturity Model Certification, where he helped the business meet the compliance levels the Department of Defense sets for future military programs. (He has since finished the program and landed a new full-time position as a digital transformation leader in the Assembly & Test Operations department.)
As he sees it, the program's greatest strength is its flexibility. "You're getting two years to try out three separate roles," McGuire says. "This allows you the opportunity to really feel out different parts of the business and completely different roles still within your division, whether that's in a shop, in a fulfillment role or a desk role."
It's a great benefit that GE is also a military-friendly employer, he says, particularly for veterans who continue to serve in the reserves or the National Guard. "The company has a very open policy on continued service," he says. "I inform my manager and then take off for my 2- to 4-day weekend drills with no constraints from the business."
He's not the only one who's taken notice. This summer, GE was named a Top Veteran-Friendly Company by U.S. Veterans Magazine, and the leadership program was recognized with a Laureate award from the Aviation Week Network. "We're grateful for the recognition from Aviation Week on this unique program and asset within GE," says Mike Huffman, a global security crisis and risk manager, who manages the program. "Through JOLP, members really get a chance to chart their own path and leverage their military experiences to achieve business objectives. We believe this is an unparalleled experience for military veterans looking to make an impact early in their private-sector careers."
McGuire couldn't agree more. "The whole point of the program is to match you where you want to work and where GE is going to get the most out of you," he says.
Anyone interested in the Junior Officer Leadership Program can visit this site for more information and join GE's talent community to receive notification when its application process has begun.
tags