The acquisition of Alstom's energy assets delivered $1.5 billion in synergies in 2016, $300 million above GE's original five-year target for Alstom synergies, GE's Chief Financial Officer Jeff Bornstein told investors at a conference in New York held by GE's Power and Renewable Energy businesses last week. "Alstom makes us more competitive," Bornstein said. "It broadens the service base and creates long-term incremental value."
Jobs, cash, costs and software were the key themes at the conference. Bornstein said GE Oil & Gas was now "applying the same methodology" to its planned merger with Baker Hughes. "The businesses are very complementary," he said. "It's going to be a merger of equals." Bornstein said he was "highly confident" the deal would "deliver a lot more value than $1.6 billion" in synergies by 2020, the target the companies released when they announced the deal last October.

Bornstein also talked about the need to speed up the shrinking of GE's $25 billion in "structural costs," which are funding support functions, R&D, corporate operations and other expenses.

Finally, he addressed U.S. corporate taxes. He said the system was "antiquated and complex" and that it puts the U.S. on an uneven playing field. "We are the only major country that doesn't have some form of border adjustment," he said. "The likelihood, if we don't get it done in 2017, is that we don't get it done at all. If we don't do anything about this, companies will keep leaving the U.S." He stressed that tax reform was critically important for American jobs and incentivizing investment in the U.S.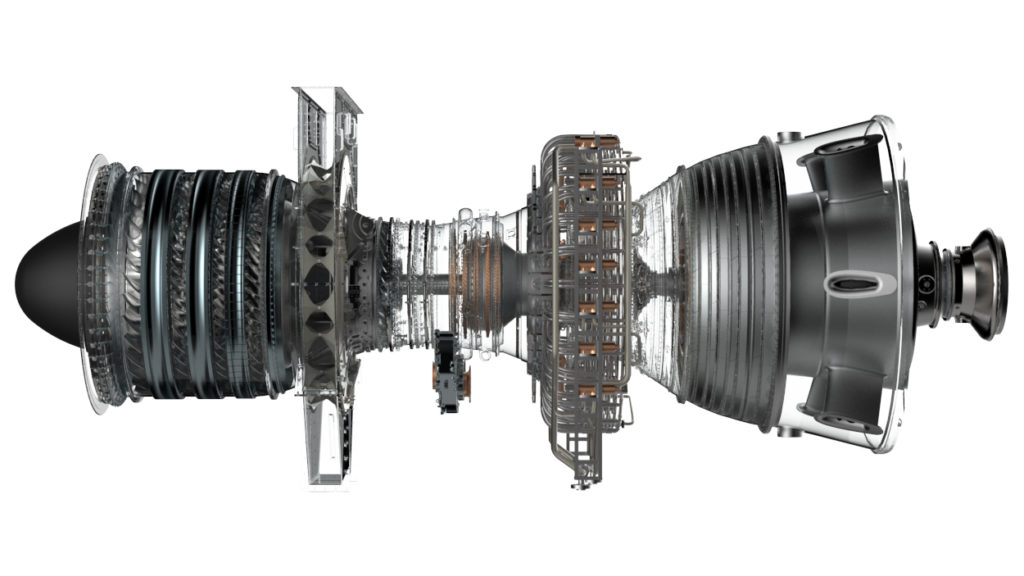 GE Oil & Gas is taking the world's largest jet engine and turning it into a power plant. Image credit: GE Oil & Gas

The recent deals have helped GE thrive in global markets, too. Steve Bolze, president and CEO of GE Power, said that with Alstom, GE's global energy generation capacity reached 1,500 gigawatts and that the company's equipment now produces 30 percent of the world's electricity.

Alstom, Bolze noted, would "continue to be a catalyst for earnings growth," reducing costs and generating cash. He said that the deal moved GE Power beyond the gas turbine business into the "power island" business, producing turbines, but also boilers, generators and other equipment. "There's never been as much change as I have seen in the last 18 months," Bolze said.

The area changing the fastest is software. Bolze said that GE Power now has 92,000 digitally connected assets in the world, some of which weren't made by GE. They are feeding data into Predix, GE's platform for the Industrial Internet. Customers like Exelon in the U.S. and Hubco in Pakistan are already using Predix-based apps and other software to optimize their assets. GE estimates that Predix could create $240 million in value for Hubco alone over 10 years by improving gas and steam power generation and services.

Ganesh Bell, chief digital officer at GE Power, said that 2016 was a tipping point in the power generation industry for software and that digital technologies were "the biggest lever [customers] can pull." He said that his unit made software "for the entire environment, GE or non-GE."

Much work remains. According to Bolze, 70 percent of power plant downtime can be predicted with analytics, but companies are capturing just 2 percent of the 2 terabytes produced by power plants a day. A white paper by the World Economic Forum estimated the industry could realize $1.3 trillion in value by deploying digital systems.

Bolze and Bell pointed out that GE Power was a leader in the digital space. Bell's unit is aiming for a large growth in orders this year, from $500 million last year to an estimated $900 million in 2017.

Digital technologies are also helping GE build better machines. GE Power's latest-generation H-class gas turbine, for example, can carry 6,000 sensors measuring heat, pressure, vibration and other qualities. Although one of the turbines is currently the beating heart of the world's most efficient power plant in Bouchain, France, the business built a high-tech test stand in Greenville, South Carolina, and used information from the tests to keep improving the machine. "The H-class was designed for continuous upgrades," said John Lammas, chief technology officer at GE Power. "We condensed decades of gas turbine development into a few years." The Bouchain plant's efficiency clocked it at 62 percent in 2016, according to Guinness World Records. But Lammas and his team are already testing a machine promising to be 64 percent efficient. "All the physics remains the same, but the efficiency has a value of millions of dollars." Customers around the world see this too — in China, Harbin Electric Corp. signed a contract with GE to install China's first H-class turbines, scheduled for later next year.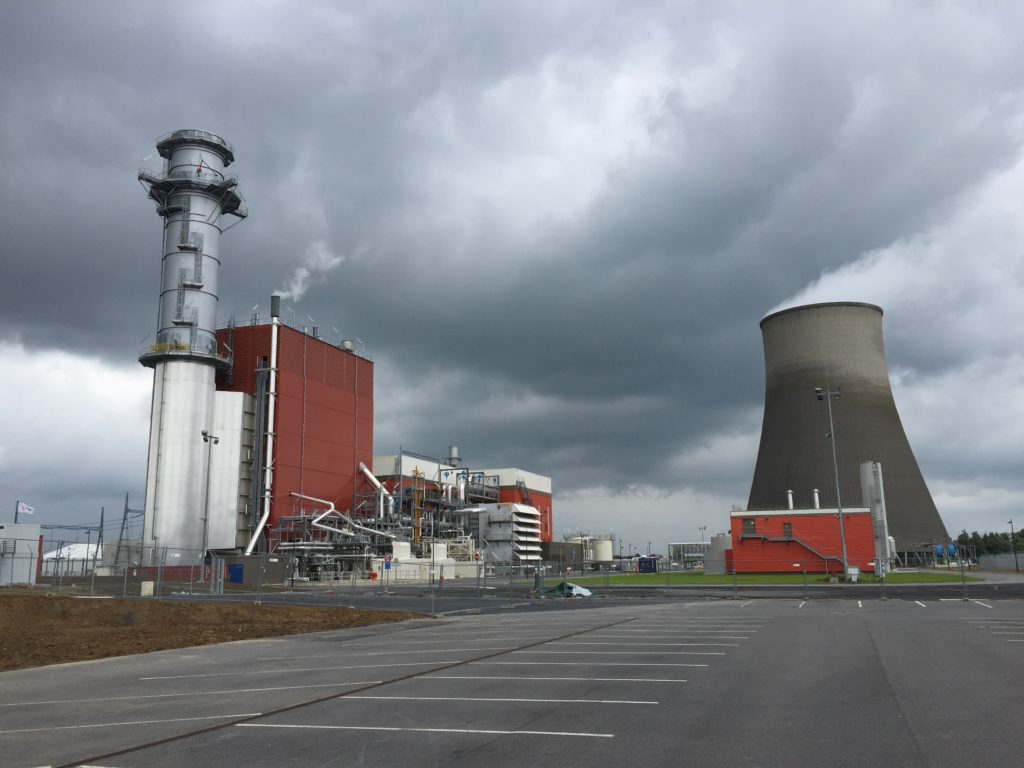 An H-class gass turbine spins inside the world's most efficient power plant in Bouchain, France. Image credit: GE Reports

To move fast, Lammas is also leveraging methods and materials developed by GE Aviation for jet engine turbines and new additive manufacturing methods like 3D printing to produce designs that were previously difficult or impossible to make before. GE calls these synergies the GE Store. "Additive is changing the world for us" by allowing the business to quickly create new prototypes, increase speed to market and improve performance, Lammas told investors.

Much of the same playbook applies to GE's Renewable Energy business. The unit benefited from the Alstom deal by gaining a position in the rapidly growing offshore wind market and in hydropower. Like GE Power, his business connected all 13,000 GE wind turbines in the U.S. to Predix, allowing engineers to remotely monitor them from a single control center. "This Industrial Internet thing is like a chain reaction," said Pete McCabe, who runs the unit's onshore business.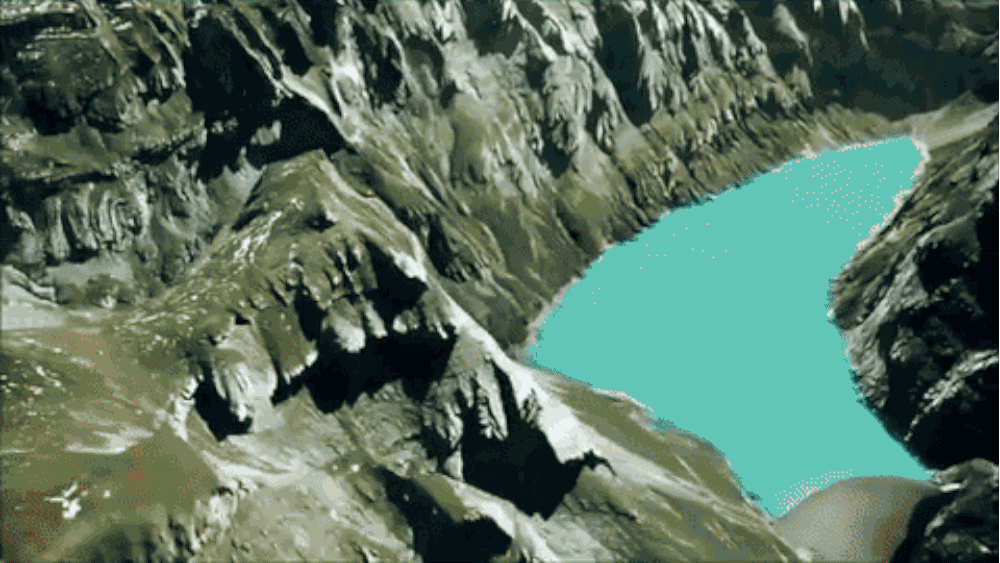 Hidden away above the tiny Swiss Alpine town of Linthal, deep inside a snowcapped granite massif, sits Europe's newest engineering marvel. It is a hydropower plant like no other, able to generate as much electricity as a nuclear power plant and, at the flip of a switch, act as a giant battery. GIF credit: GE Reports.

Jérôme Pécresse, president and CEO of GE Renewable Energy, said that 50 percent of new power generation capacity will come from renewables and that the wind unit's biggest competitor won't be other companies but instead solar. That's why the company is planning to acquire the rotor manufacturer, LM Wind Power, and is pushing into new markets like Saudi Arabia and Russia. McCabe said members of LM Wind Power's blade engineering are already sitting next to the rotor engineering team to "get the costs out." Other innovations include designs for taller towers and larger blades that can harvest more wind and silicon carbide electronics developed by GE Global Research that can make the turbine's inverters more efficient.

"There's no reason why we shouldn't be No.1," Bornstein said. "There is a lot of momentum in the renewables business."
tags