To promote fresh thinking, new ideas and perspectives in STEM (Science, Tech, Engineering, Mathematics) sectors, many companies, and organizations are encouraging young women to pursue STEM-related careers.
It's estimated that women account for less than a third of those employed in STEM R&D jobs around the world today. In the U.S., women are underrepresented in both computer and mathematics roles (24.7%) and engineering and architecture (15.1%).

To "balance the equation" GE has set a target of having 20,000 women fill STEM roles throughout the company by 2020. The company is raising awareness through campaigns such as the "If You Can See It, You Can Be It" program, and others which highlight the advances of regional STEM role models such as Phan Kim Nen, Le Thi Thu Hang, and Le Thi La in Vietnam.

Our Women in STEM Champion today is Germae Phua, Quality Engineer with the Quality Control department from the GE Aviation team who shares more about her work journey so far – the opportunities and challenges - and career advice for young women with similar dreams.

GE Reports (GER):  Can you briefly describe your role and responsibilities?

Germae Phua (GP): As a Quality Engineer in the Quality Control department, my main responsibilities include conducting investigations and analysis around product quality issues. It's vital then that we work to develop improvements to resolve any problems. A key part of my job is also to assess competencies of individuals working within the product line, and ensuring relevant regulations are complied with in daily operations to maintain and deliver the highest quality production at all times.

GER: What do you find exciting about your role?

GP: It's an interesting role, typically centred around challenges experienced by various parties. This can be quite taxing when you face it on a daily basis. It's hugely rewarding when you work within your team to help tackle and resolve these challenges, then seeing that shining aircraft engine shipped out to a customer and knowing you played a valuable part in enabling that to happen.

GER: What are some of the challenges that you face as a woman while working in an environment largely populated by men?

GP: The working environment can present wider challenges as a woman. My area has a large population of male employees, meaning it's sometimes hard to fit in. That extra challenge can be exciting though, meaning that my own role and the progress within it is often a case of charting new ground for women.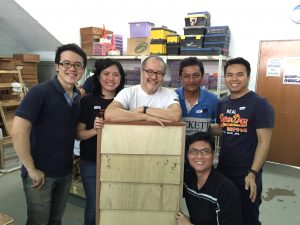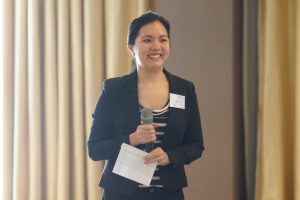 SLIDESHOW HERE
 GE is committed to championing the women of STEM who make such a vital contribution to our own business. We aim to bridge the gender gap in
STEM roles
by striving to support 20,000 women in relevant positions by 2020, while promoting and obtaining equal representation across GE's entry-level STEM programmes.
tags