Of the many torments endured by the parents of premature babies, the inability to care for their newborns is perhaps the most acute. After birth, nurses cover "preemies," as they are known, with tubes and wires that deliver fluids and medicine as well monitor vitals. They make dressing, nursing and caressing virtually impossible for unskilled hands.
Finland's Nina Ignatius learned this firsthand in 2007, when she gave birth to her daughter two months too early. But the agonizing experience gave Ignatius a business idea. The successful graphic designer who worked with clients in the U.K., Japan and Australia, sold her home and set up Beibamboo to offer a line of baby clothes for preemies. Her onesies fully open and allow parents to dress their infants without having to disconnect any equipment.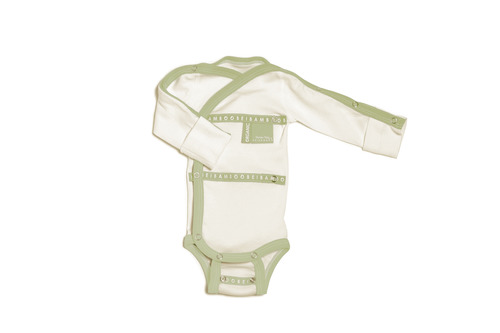 The business has been a hit. Ignatius now has five employees, and the company, which makes clothing for children up to 30 months, has just moved to its first real office space at the GE Healthcare Innovation Village in Helsinki. "We are very excited about the possibility of exchanging knowledge and ideas with the hundreds of GE staff on site," Ignatius says. "GE manufactures incubators, which means they have a lot of specialists and contacts very relevant to our end users and markets. It is also great to work with other healthcare startups too because we can exchange relevant contacts and ideas."
It turns out that Ignatius' company identified a real need. A pilot study carried out at Toronto's Mount Sinai Hospital in 2011 and 2012 found that infants who received care from their parents in the Neonatal Intensive Care Unit (NICU) were more likely to gain weight, have fewer infections and could be home sooner.
Ignatius designs her clothes for comfort with no scratching labels or seams on the insides. The fabric contains silky bamboo viscose with hollow fibers that are very absorbent and help the baby regulate its temperature.
Beibamboo says that the clothes also help limit infections, which can result from frequent removals of the intravenuous tubes, called cannulas, during clothes changes. Because parents can actively care for their own children, the clothes can help free up valuable nursing staff time as well.
Today, Beibamboo has 11 resellers and its clothes are also available at Stockmann – one of the largest department stores in Scandinavia. The company is also starting another funding round on the crowdfunding site Kickstarter.
"It's great to see how their products have such a positive impact on people's lives," Mikko Kauppinen, finance manager for GE Finland. "With her vast experience at working overseas, Nina is as well placed as anyone I can think of to take her company forward and start exporting her products around the world."
Categories
tags