It's been almost 40 years since the brutal rule of the Khmer Rouge ended and many Cambodians started returning from exile to start a new life at home. As a result, Cambodia is an extremely young country — 70 percent of the 16 million people who live there are under the age of 35, and over 52 percent are under 25. "Cambodia has only really been stable from 1997 onward," says Dararith Lim, GE's leader for global growth and operations in Cambodia.
But the border traffic also goes the other way. According to the U.N., up to 55,000 Cambodians cross the border into Thailand each year, the first step in a journey that takes them to other countries, including the U.S. and Australia. Most of those emigrants are young men from rural areas. and Keeping those young people in the country is paramount for Cambodia's economic growth.

One way is to give them more power, literally. "They want to be entrepreneurs and business owners," Lim says. "Their demands for energy, housing and opportunities are increasing dramatically."

Today the country has sufficient capacity to produce 1.6 gigawatts, enough to power the cities but too little for the countryside, where 85 percent of the population lives. Lim says the country's appetite for electricity has been growing by 20 percent every year because of demand in rural areas. As a result, the government has set a goal of providing electricity to 70 percent of households by 2030, a 100 percent increase from the 34 percent of households that receive power today.

More electrons will be soon on the way. GE's Steam Power Systems business and Toshiba Plant Systems & Services Corp. signed an agreement in April to supply equipment for a new 135-megawatt (MW) coal-fired power station in Preah Sihanouk, Cambodia. The plant, which will be developed and owned by Cambodian Energy II Co. Ltd., will represent a nearly 10 percent increase in domestic energy production.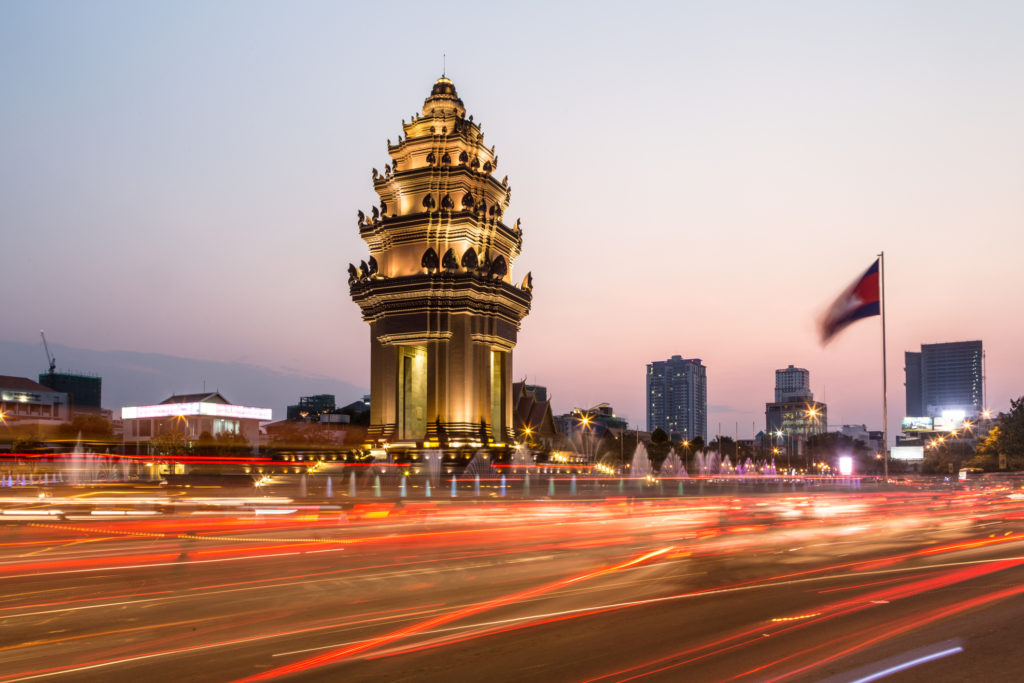 Predix, GE's software platform for the Industrial Internet, to give the government more information about how it can further reduce emissions.

For example, if operators can see that a lot of rain is on its way, they can scale back on coal generation and beef up hydro power, which right now makes up 4 percent of the country's generating capacity. If wind patterns are creating a pool of smog in a specific part of the country, they could ask people to take actions that will help limit the pollution during that period — for instance, the emissions coming from vehicles. This is similar to what Europeans used to do in the 1970s and 1980s before they got their emissions under control.

Digital solutions could also illuminate historic trends, help the government see patterns and plan better for the future. "Using this system, we can move even further ahead in emissions monitoring," says Stephane Piazza, digital technology program director for GE's Steam Power Systems business. "We can really centralize this information and move ahead with a truly integrated energy policy."

GE believes this digital solution is scalable across the entire Southeast Asia region. Eventually, GE envisions companies, and even individuals, getting into the act with apps that tell businesses and residents how they can reduce emissions on any given day. In this way, power can help make the future look a lot brighter in Cambodia.

Says Victor Jona from the country's ministry of mines and energy: "Fitted with GE's industry-leading technology, this project will be the cleanest, most efficient coal-fired plant in Cambodia."
Categories
tags