Electric carmakers have spent more than a century searching for a way to make their vehicles truly competitive. It never occurred to them to ask the batteries.
"Since Edison's time, inventors have experimented with different battery chemistries and configurations to revolutionize electric transportation," says Aaron Knobloch, a senior scientist and principal investigator for a GE-led battery research consortium. "We turned the challenge on its head by asking, 'What can the battery tell us about how to improve performance?' Going a step further, we then invented new sensors, models and control schemes that could act on these insights."

Knobloch and his team, in partnership with Ford Motor Co., Amphenol Advanced Sensors and the University of Michigan, have recently completed a four-year project with the Advanced Research Projects Agency (ARPA-E) in which they demonstrated a car battery's ability to "talk" using a mix of sensors on the battery that feed data to predictive algorithms. The car's power control system then acts on that feedback, optimizing the battery's operation for weather conditions and driving environments, such as city streets or highways.


Top: GE co-founder Thomas Edison (left) was a fan of electric cars. Above: In 1977, GE engineers built the GE-100 EV. U.S. Rep. Sam Stratton, who also served as mayor of Schenectady, New York, where GE Global Research has its headquarters, posed with the car in Washington, D.C. Images credit: Museum of Innovation and Science Schenectady

Working from a lab at the University of Michigan, the partners first ran the system through  100,000 miles of equivalent driving via computer. Next, they attached it to the battery pack from a Hybrid Electric Ford Fusion and put it through 5,000 miles of simulated road testing."

This technology could help solve many problems for those who make and drive electric cars. For example, it could lead to smaller, cheaper and more efficient batteries. The team began its research with a 76-cell Ford battery pack. It estimates that an optimized battery would need 16 fewer cells — a 20 percent reduction — and says smarter operation would help squeeze more power from the battery.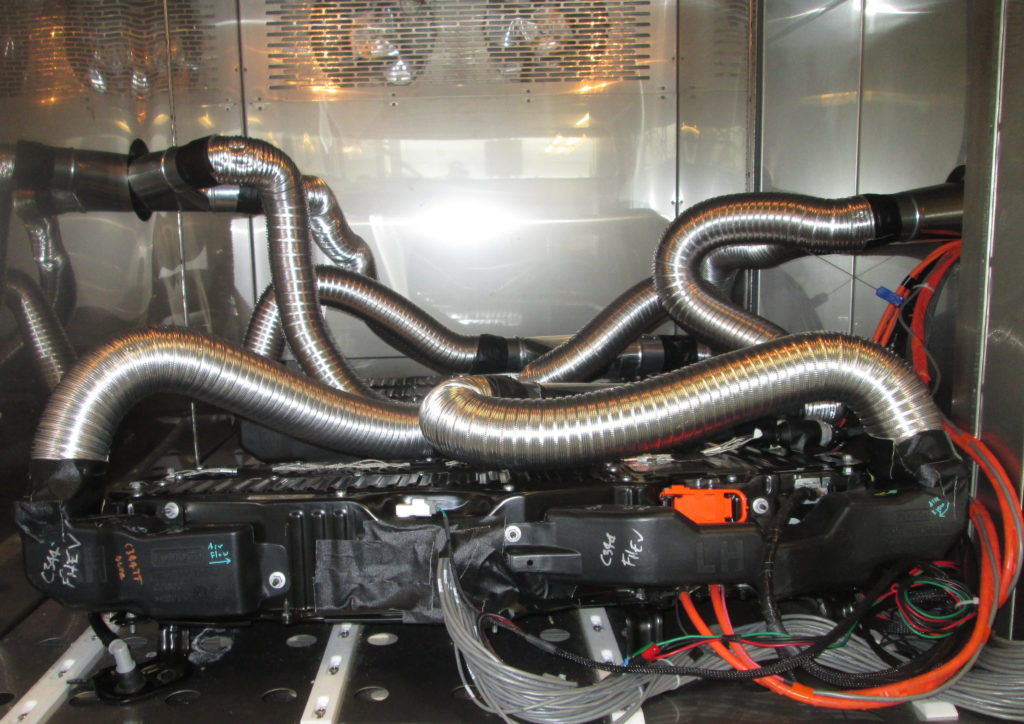 Ford exposed the "talking" battery packs to a variety of  simulated drive cycles  designed to represent typical seasonal conditions. Image credit: GE Global ResearchAnother benefit: more consistent performance in cold weather, which often limits a battery's range. Researchers discovered that a more informed control system could warm up a battery's cells faster and improve reliability and performance in these conditions.

Finally, by analyzing temperature measurements and stresses on a battery, the control system would help improve the accuracy in estimating the battery's state of charge (SOC) and health (SOH).

"We're developing the algorithms that, using nontraditional sensors for battery management, enable increased utilization, safety, and reliability," said Jason Siegel, a team member and an assistant professor at the University of Michigan College of Engineering. "This allows us to reduce the battery cost through trimming the fat associated with system overdesign arising from uncertainty in the batteries' true capability."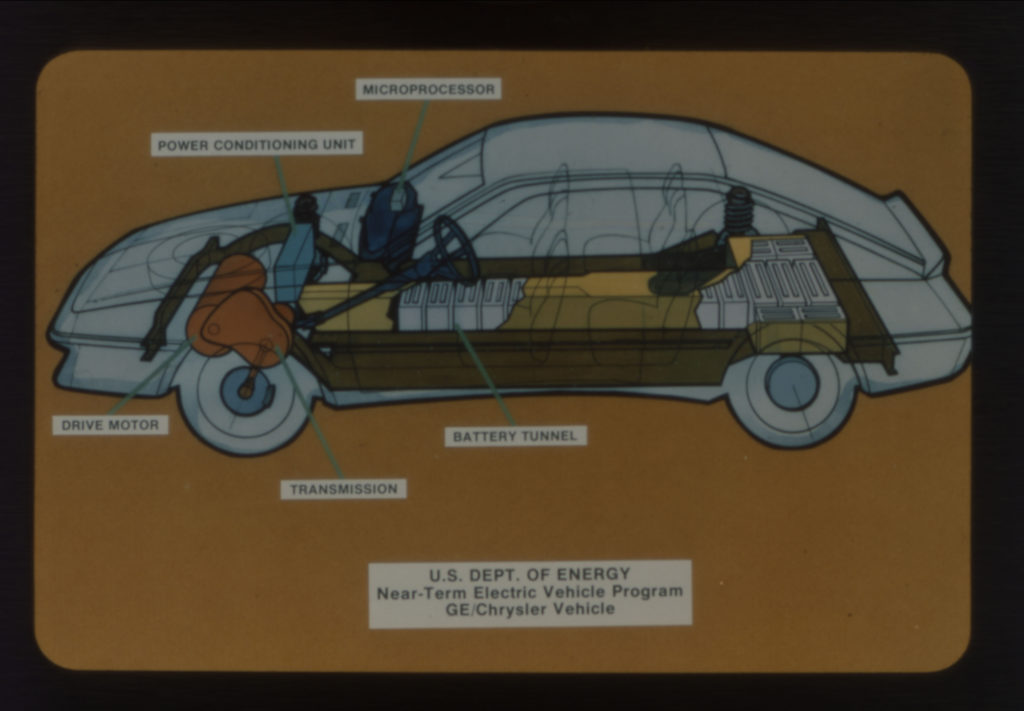 GE Global Global Research developed this EV battery concept in 1979. Image credit: Museum of Innovation and Science Schenectady

The project recently received the IEEE Control Systems Society's 2016 Control Systems Technology Award, which recognizes outstanding contributions in the field.

Knobloch says the system is a promising advancement that could help increase electric vehicles' range and power and make them more competitive. Slightly more than a half a million plug-in electric vehicles have been sold in America since the launch of the Tesla Roadster in 2008. The global market is expected to grow from just 1 percent of all vehicles sold today to between 10 and 15 percent by 2020, according to a recent report by Morgan Stanley, provided that automakers address battery cost, size, weight and driving range, as well as gaps in the infrastructure to support it globally.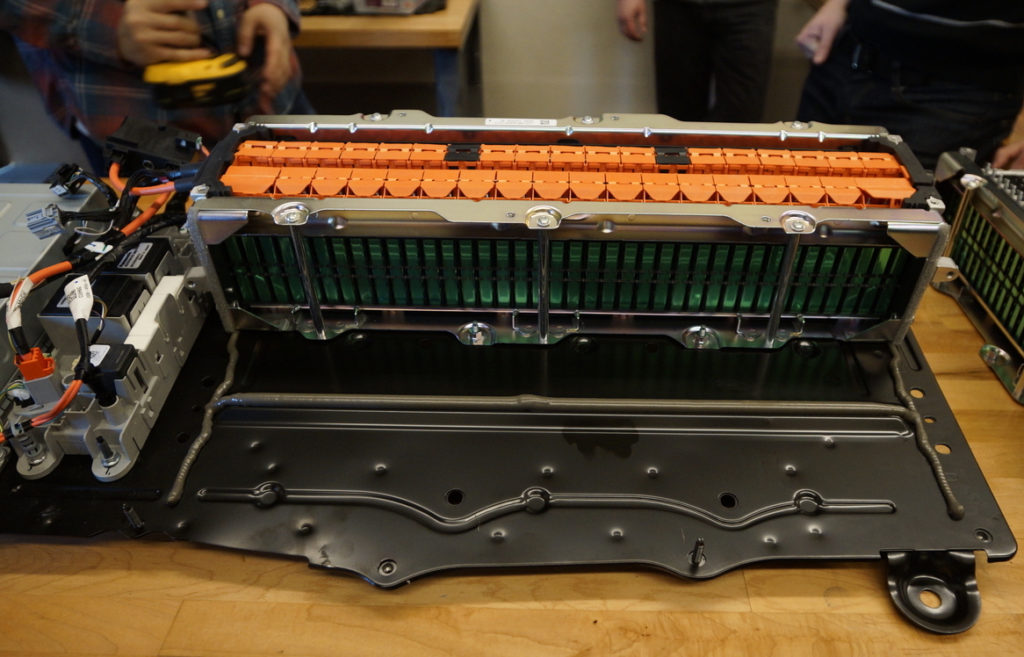 The team began its research with a 76-cell Ford battery pack. It estimates that an optimized battery would need 16 fewer cells — a 20 percent reduction — and says smarter operation would help squeeze more power from the battery. Image credit: GE Global Research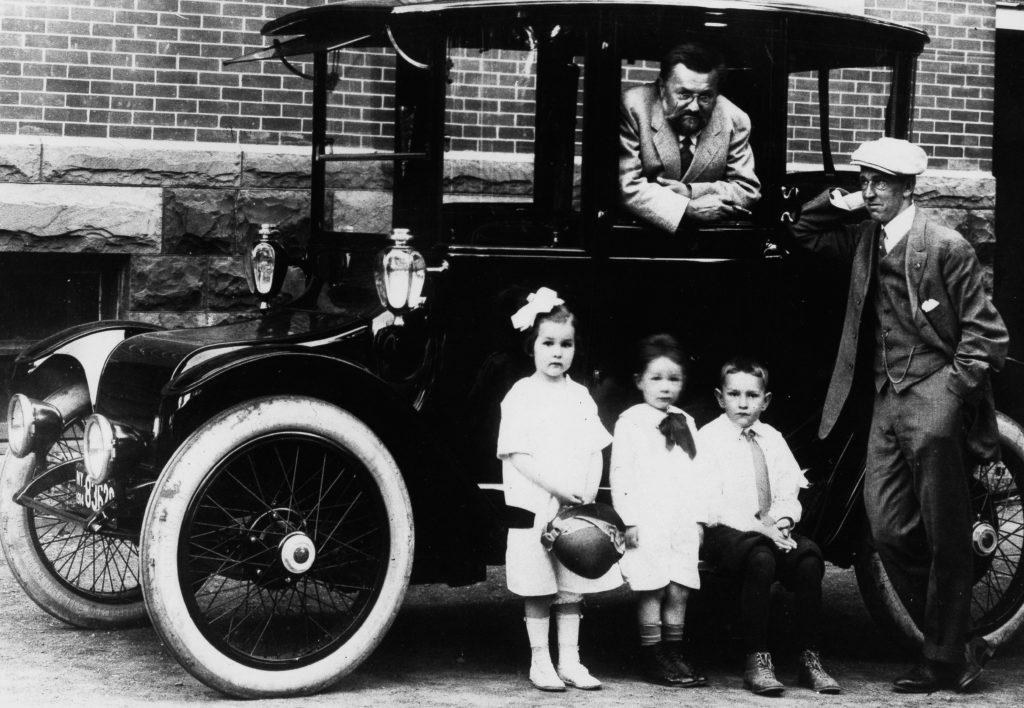 Engineer Charles P. Steinmetz (leaning inside the electric car) founded GE Global Research in 1901. He designed an EV that could reportedly travel at speeds approaching 40 mph and used fourteen, six-volt batteries. Image credit: Museum of Innovation and Science Schenectady
A 1911 EV in the garage of GE Treasurer Samuel Whitestone. Image credit: Museum of Innovation and Science Schenectady
Categories
tags