In the corner of the second-grade classroom at Safa School in Dubai, Grace's nose is buried in a Harry Potter book. She looks like any other eager 9-year-old reader. Only the pinprick scars on her hands and feet expose the months she struggled to survive her premature birth.
In 2009, Grace's mom, Niamh Graham, was thrilled to learn she was pregnant with her first child. She experienced a smooth pregnancy until the 24th week, when, while walking slowly on the treadmill, she felt a strange sensation in her stomach.

Later that evening, Graham started bleeding. She called her husband, John, grabbed an overnight bag and rushed to Dubai's Mediclinic Welcare Hospital.

The medical team discovered that Graham was bleeding in the birth canal. The next morning, an ultrasound found that she was dilated. The pain Graham felt on the treadmill was contractions, and the baby had to be delivered immediately. "The obstetrics team was very cautious in giving us any hope that our baby would survive, being born so early," Graham recalls, fighting tears. "It was the worst news I could possibly hear."

Grace came into the world weighing just over 1.5 pounds. "They brought her up to my face, and I thought I was saying goodbye," Graham says. "She didn't even look like a baby."

Doctors quickly placed Grace in an incubator that serves as a developmentally supportive microenvironment designed to promote the growth and stability of fragile newborns in the neonatal intensive care unit (NICU). The machine, called the Giraffe Incubator Carestation and developed by engineers at GE Healthcare, would be Grace's home for about three months.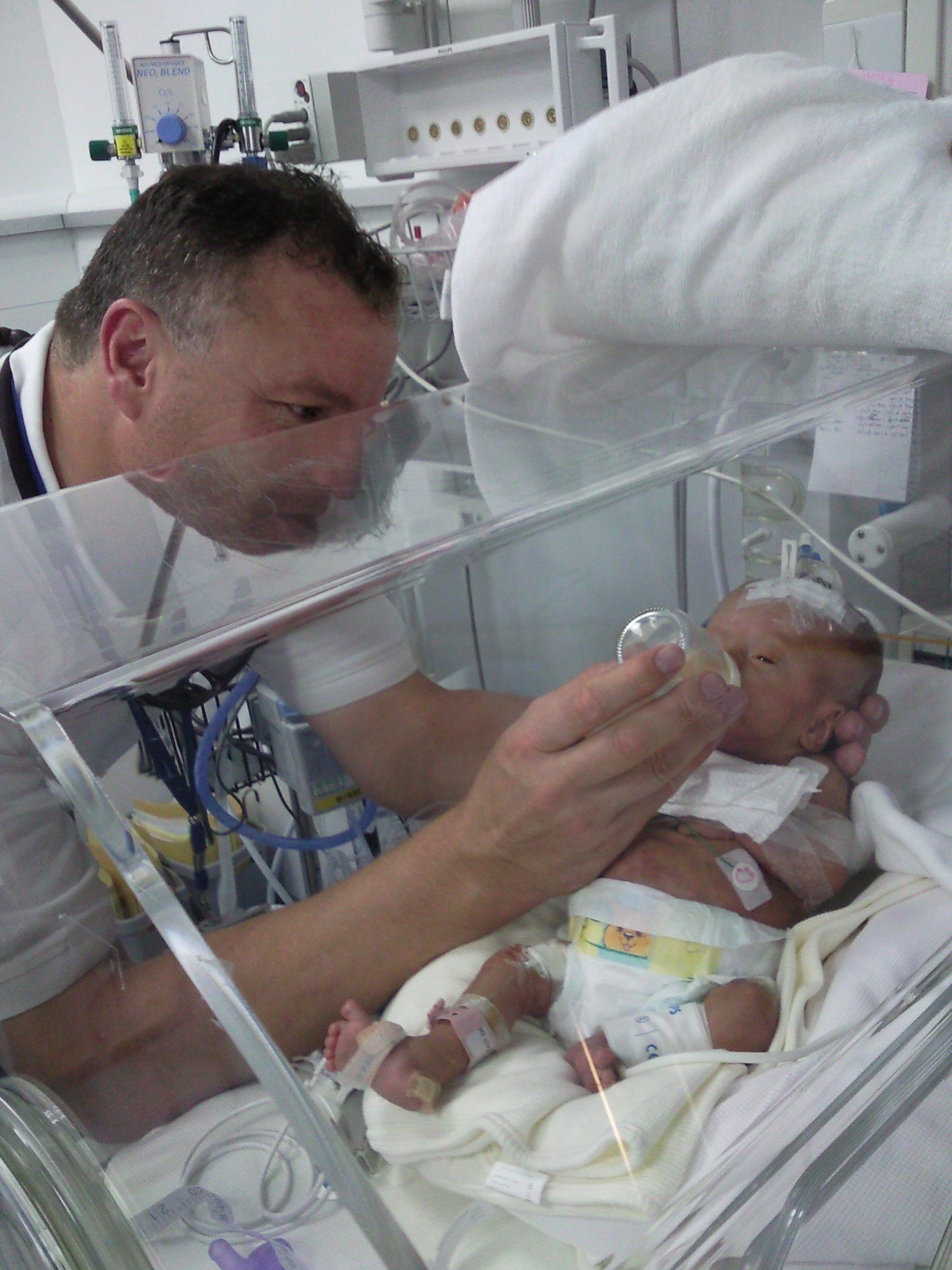 Mediclinic Welcare Hospital inserted drains to help, but at 12 days old, she had her first surgery. A second surgery was needed to remove 10 centimeters from her bowels.

Grace suffered through many complications associated with extreme prematurity, including bleeding in her brain, retinopathy and anemia. Her lungs became infected — the first of several infections she would fight. She needed more operations to help heal her bowels and abdomen, along with laser surgery performed on the damaged vessels in her eyes.

To add to the complications, Graham's breast milk supply ran out, and Grace's delicate digestive system couldn't handle formula. A friend of Graham's, whose newborn was in the NICU at the same time, was able to supply Grace with breast milk. "At the beginning of our NICU stay, a nurse gave us a list of 32 complications that might affect our daughter," Graham says. "By the end, we had crossed off 28. To this day, I don't know how she survived."

After three long months, Graham was able to hold Grace for the first time. It would be another three months before Grace could go home.

Throughout the ordeal, Graham and John took comfort from the medical team that cared for their daughter. "I can't say enough about the doctors and nurses at Mediclinic Welcare Hospital," Graham says. "They are truly angels on Earth."

Grace suffered some minor complications as she grew, such as difficulty with gross motor skills and teeth discoloration. But today — other than a few scars on her neck, stomach and chest, and a weak core — Grace is happy and healthy.

"She's an excellent reader," Graham says. "She's kind and full of empathy."

Every year on Grace's birthday, she and her parents go back to the NICU at Mediclinic Welcare Hospital to thank the nurses who cared for her. To other parents of premature babies, Graham offers advice, such as finding a support group.

"Most importantly, stay hopeful," she says. "There is a light at the end of the tunnel."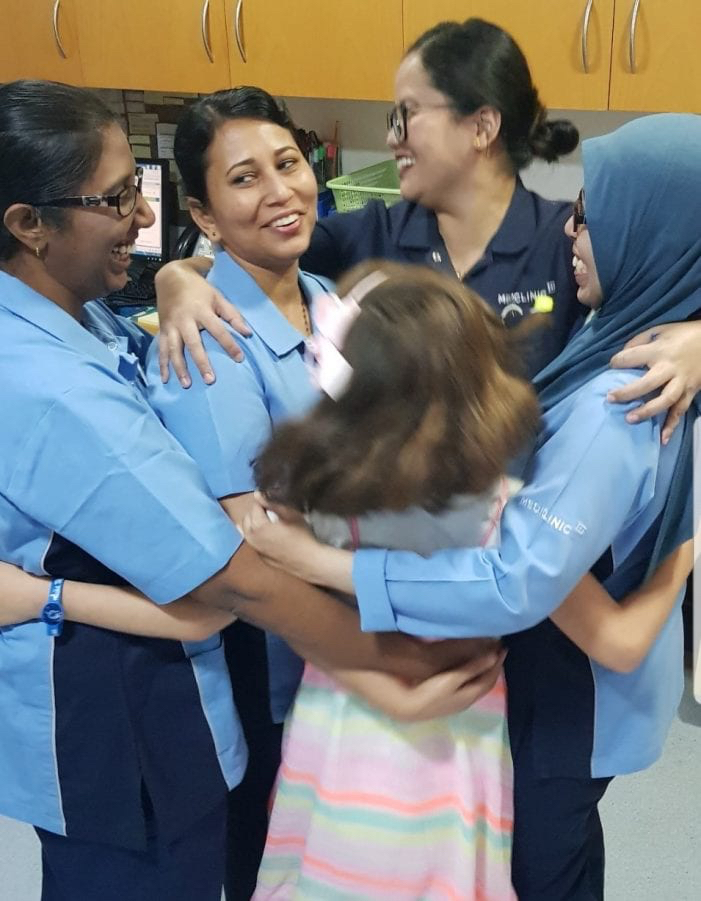 A version of this article originally appeared on The Pulse, GE Healthcare's newsroom.
Categories
tags