The family walks into their house and their jaws drop. Their once cluttered front room, a mess of cast-off exercise equipment, cleaning supplies, and knickknacks, has been transformed into a sleek minimalist dining area. As they continue through the house, each room elicits gasps: the completely remodeled kitchen, with all-new cabinetry, countertops, and appliances; the stylish bedrooms for the kids; the basement man cave with a 75-inch TV and working beer tap. Outside, a crowd of well-wishers is waiting to present the dad with a new motorcycle.
That scene was the climax of last fall's season finale of Military Makeover With Montel, a reality television program that renovates homes for veterans in need. (The dad had recently retired after 20 years in the Army, a career that included four deployments and a Purple Heart.) When the show returns to airwaves this fall, GE Aerospace will be the presenting sponsor. Thanks to this collaboration, part of the series' 35th season will focus on helping a veteran in Lynn, Massachusetts, the home of GE Aerospace's defense business.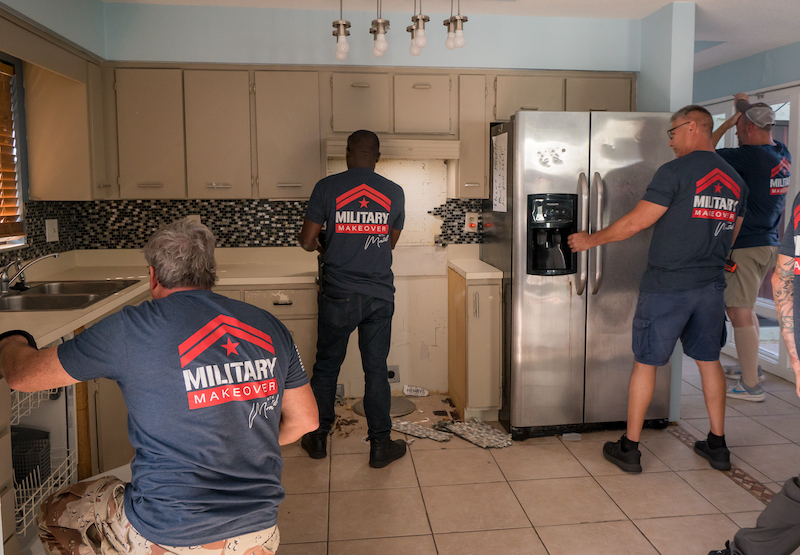 Hosted by Montel Williams, himself a veteran of both the Marines and the Navy, Military Makeover pulls together local businesses and volunteers to carry out home improvements — anything from installing new flooring to revamping a patio — based on the needs of the veteran's family. After the show's production company chooses a suitable applicant (candidates must be active or honorably discharged service members who were deployed at least once), a volunteer crew in Lynn will spend seven to ten days this June renovating the veteran's home. The final day of shooting will be given over to the "big reveal," when Williams unveils the results to the veteran and his or her family. In four to six half-hour episodes, which will air in the fall on Lifetime and the American Forces Network, audiences will get to know the family and follow along as a squad of designers, contractors, and friends make their dream home a reality. The show is also syndicated in dozens of cities around the United States.
For employees at GE Aerospace, helping a service member is a natural extension of their day-to-day work. "A big part of our mission is to lift people up and bring them home safely," says Jorge Perez, GE Aerospace supply chain and Lynn site general manager. "We support the warfighter with our products."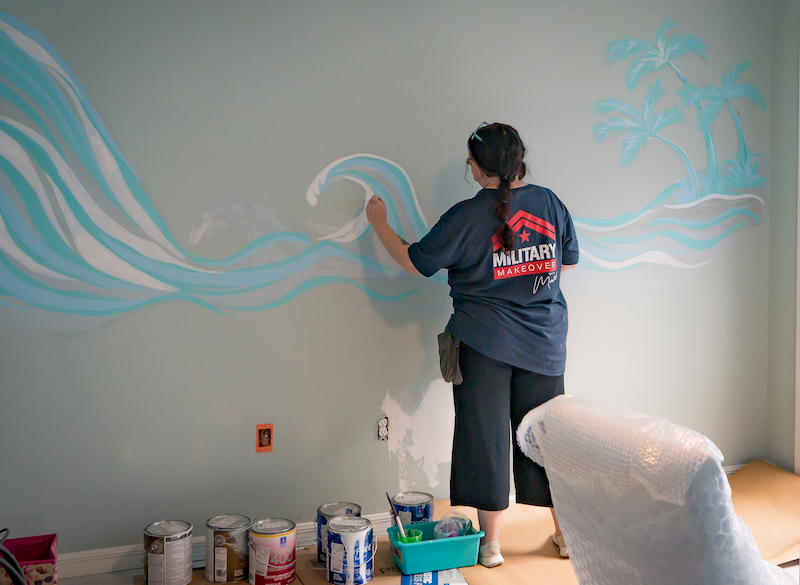 But, Perez says, that sense of commitment doesn't end once service members come home. "We want to give back to them, whether it's with volunteer projects or a job offer," he says. Although he never served in the military, after working with defense customers for most of his 22-year career at GE, Perez has become an advocate for veterans, both within and outside the company. He and his colleagues are always looking for new ways for GE to champion veterans in the larger community, and when they came across Military Makeover, they were immediately struck by the potential impact of a sponsorship. "It stood out as a powerful way to make a difference in someone's life and show appreciation of veterans," Perez says.
With GE involved in the show, it was only fitting that the producers chose to film in Lynn. One of the founding sites of the General Electric Company, the Lynn plant has supplied the armed services since World War II, when it produced the country's first jet engine, the GE I-A. Today, roughly 70% of the facility's products are destined for military use, from turboshaft engines for helicopters to engines for fighter jets.
Because veterans know firsthand how crucial top-quality equipment is in the military, "they're already aligned with the culture here, so they're great hires," Perez says. "Plus, their training makes them strong leaders." GE actively recruits transitioning service members through its Military Officer Leadership Program (MOLP), which kick-starts civilian careers with formal classroom training and on-the-job experience. As a result, veterans make up 10% of the workforce at GE Aerospace. Perez is struck by the "instant bond" they share with fellow veterans at other companies up and down the supply chain: "The camaraderie is remarkable. It definitely gives us more credibility with our defense customers."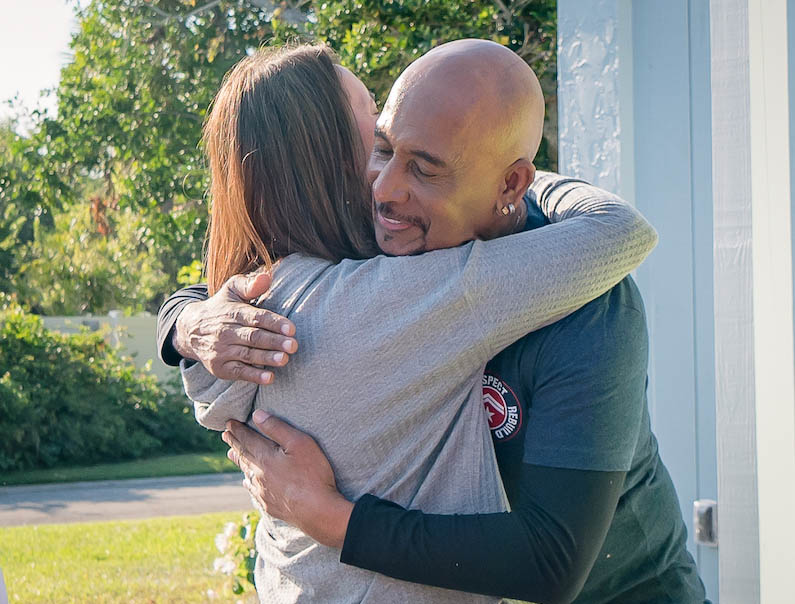 To support these employees, GE set up the Veterans Network, an employee group that connects current and former service members in the company and offers development courses, mentoring, advocacy, and job opportunities. In Lynn, the network has a long history of helping veterans outside the company as well. For example, they've donated supplies and labor to Habitat Plus, a nonprofit that provides interim housing to disabled vets who would otherwise be homeless; maintained the memorial to a fallen helicopter pilot and helped her father with the upkeep of his property; and mentored members of the local high school's Junior ROTC program.
While Military Makeover's focus will be in Lynn, GE Aerospace is encouraging its sites around the world to volunteer with a local veterans' organization. "They sacrifice so much, so it's important that we give back," Perez says. "It's an unbelievably positive cause."
Stay tuned to GE Reports for more on Military Makeover.
Categories
tags