In 1912, in East Cleveland, Ohio, engineers at GE's National Electric Lamp Association (NELA) Park buried a time capsule inside a hollow cornerstone of their building. The lead box held, among other items, a booklet about the "spirit of cooperation" at NELA; a book containing songs written for the "Lamp Men" and sung at their annual meeting; and five light bulbs.
To mark NELA Park's centennial six years ago, employees at GE Lighting, which still occupies the building, dug up the lead box, dusted off one the old light bulbs inside and screwed it into a socket. When they flipped on the switch, the tungsten filaments inside the bulb came to life, emitting soft yellow glow. "It's a remarkable testament to the craftsmanship and quality of GE products that one of the tungsten filament lamps buried for 100 years showed signs of life," Maryrose Sylvester, president and CEO of a GE business called Current, powered by GE, said at the time.

GE was the first to patent long-lasting tungsten filaments for light bulbs in 1906 — just 14 years after Thomas Edison and Elihu Thomson formed the company. The light bulb changed the world, allowing people to see in the darkness, making everything from motion pictures to nighttime baseball games to X-rays possible. From then on, GE has been at the forefront of innovation — lighting a path to a future where smart lights equipped with sensors, software and data analytics will help us find parking spots, turn down the heat in warehouses and even play music.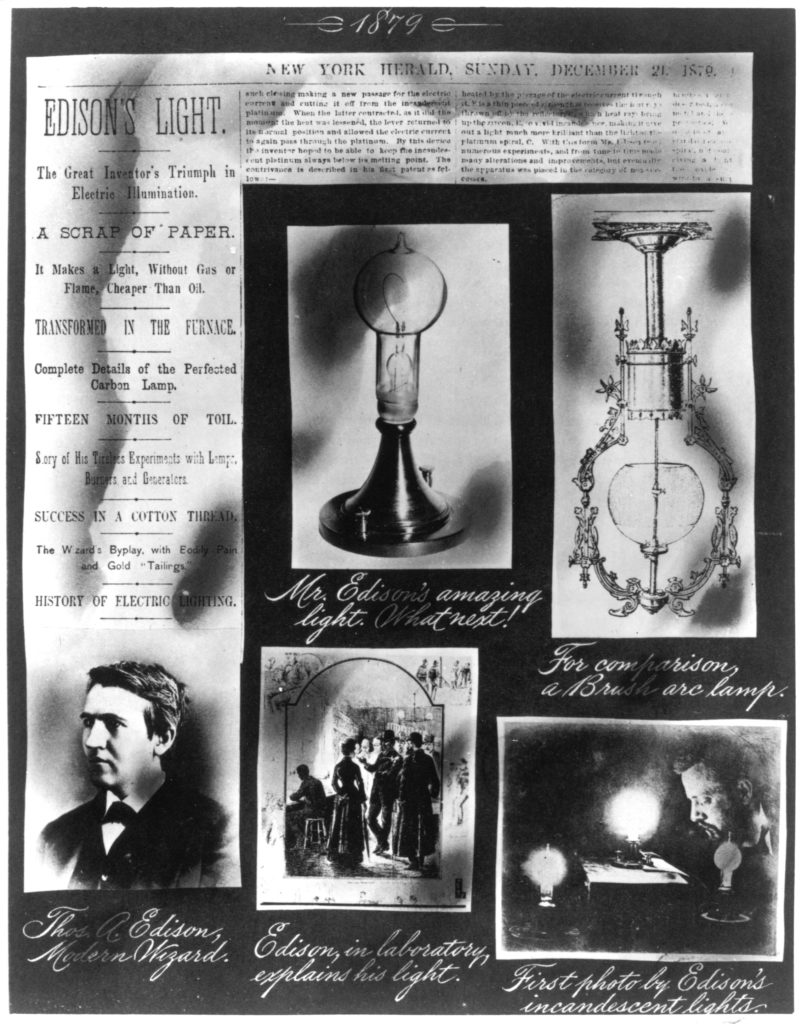 In San Diego, Current engineers are installing sensors in 3,200 of the city's 14,000 new LED fixtures. Image credit: Current, powered by GE. Above: Edison filed his patent application for a light bulb in 1879. It was granted in January 1880. Image credit: GE Lighting.

GE officially launched its lighting business in 1911, and for the first 50 years, the company was mostly focused on illuminating new industries and making lights brighter and more powerful.

But the lighting industry took a big leap forward in 1962, when GE engineer Robert Hall invented the semiconductor diode laser, a precursor of the modern light emitting diode, known now as LED, and his colleague Nick Holonyak built the first practical LED emitting visible red light.

Those inventions paved the way for the LED light bulb, which is dramatically changing the lighting industry today by offering brighter, longer-lasting bulbs that use less energy. (Diode lasers based on Hall's and Holonyak's research went on to become the base technology for innovations such as grocery store checkout scanners, TV remotes and DVD players.)

Fifty years later, the breakthrough is also helping make lights more intelligent. This is where Current, a startup GE launched in 2015, comes in. While GE Lighting stayed focused on bringing LEDs to homes, engineers at Current have been building sensor-laden digital lighting systems for commercial and industrial buildings, and spreading the gospel of "intelligent" LED lighting in the U.S. and around the world.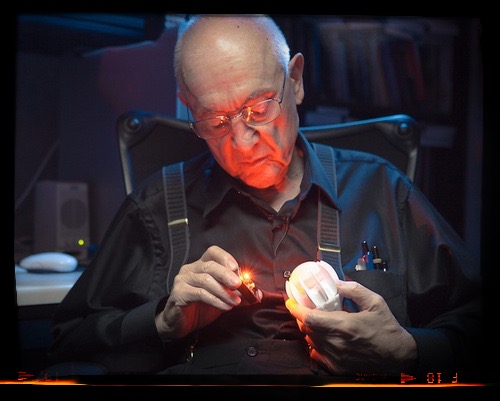 by installing 1.5 million GE LED fixtures across 6,000 stores, parking lots, distribution centers and corporate offices in 10 countries. And Current's LED retrofit of 5,000 Chase Bank branches resulted in a 50 percent reduction in lighting-related energy use for JPMorgan Chase & Co. "Our customers who take this LED journey invest in this technology to save energy and see cost reductions of 50 to 80 percent," says Melissa Wesorick, LED platform leader for Current. "There were years where people were just waiting for LEDs to get better — the time has now come."

The next phase for GE Lighting and Current involves smart LEDs reaching far beyond just lighting. The latest lights can come equipped with connected sensors that can track everything from room temperature to movement to sound to air quality. In San Diego, Current engineers are installing sensors in 3,200 of the city's 14,000 new LED fixtures. These sensors are connected to Predix, GE's software platform for the Industrial Internet, which allows engineers collect the information and write apps to improve parking, assist with traffic control and even alert police to the sounds of possible crimes.

Wesorick says Current will continue to research new uses for LED lights. "LED is great for controllability," she says. "You can control light level, temperature and color very quickly." Smart LEDs are already being used to grow produce inside indoor farms, mimicking sunrise and sunsets for horticulture purposes. They could even potentially be used as disinfectants by shining microorganism-killing ultraviolet-wavelength light across hospital surfaces.


Last fall, GE started selling Sol, the world's first lighting embedded with Amazon's Alexa virtual assistant. It allows users to create shopping lists, play music, change the thermostat and even illuminate lamps in other rooms just by using the lamp and their voices. "This is a quantum leap in smart home configuration where something as simple as lighting has been reimagined to drive robust outcomes," says Tom Stimac, chief innovation officer at GE Lighting.

Stimac says that going forward, his team will be focused on improving the user experience and embedding voice technology in other products. He believes homes will eventually have smart light fixtures everywhere to create a seamless web of information.

While he may not recognize the home of tomorrow — or even the shape of the light bulb today — Thomas Edison would be proud.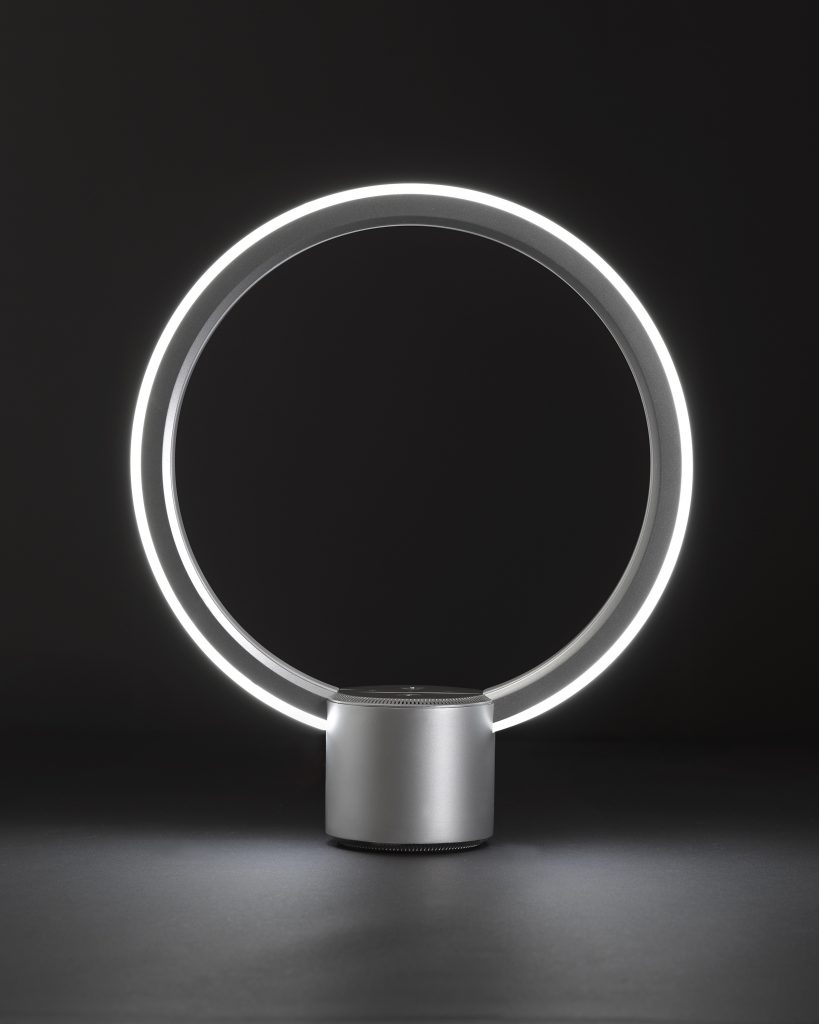 Categories
tags