The most important freshwater source in central North Carolina, the Yadkin River basin is home to some 38 rare species of fish and mollusks, like the Savannah lilliput and Carolina heelsplitter. The river also supports a series of hydroelectric dams that power more than 85,000 homes. While hydroelectric power is a bountiful source of clean energy, certain sites require upgrades to address low oxygen levels needed for a healthy ecosystem. Studies have shown that existing dams installed for energy generation, recreation, flood control and other key functions can deprive water of oxygen at most of its depth in certain conditions during the summer. This can lead to oxygen-free dead zones that can't support fish and plant life deeper than a few feet below the surface.
But that story is now changing. One example is the first-of-a-kind installation of a new generation of GE Renewable Energy turbines by Cube Hydro Partners, which owns and operates the Yadkin hydro plants, among dozens of other facilities. Cube is in the midst of replacing three turbines installed decades ago by a former owner at its High Rock dam, the farthest upriver of its four Yadkin facilities. The GE machine, called the dissolved oxygen aerating turbine, is designed to feed in oxygen from a tube at an optimal point among its blades to reinvigorate the oxygen levels in the water as it flows downstream. Cube expects to complete the replacement of all three turbines at High Rock by September next year.

"The whole river downstream should benefit from this," says Neal Simmons, vice president of Cube. With one turbine already installed this spring, the benefit has been immediate. The Yadkin River where Cube operates met state oxygen-level standards more than 95% of the time this summer, up from 57% with the original turbines. People who enjoy the river claim they're seeing benefits, too, Simmons adds. "Anecdotally, fishermen say it's some of the best fishing there's been in years."

Hydroelectric power is one of the world's most utilized clean power sources, with 1,292 gigawatts (GW) installed worldwide, slightly more than the total generating capacity of the United States. But during the summer, water circulation in dammed water declines and the deeper levels of lakes can become starved of oxygen. As plants on the bottom essentially suffocate, the decay creates carbon dioxide that bubbles to the surface, reinforcing the reduction of oxygen. The problem can spread downstream when oxygen-deprived water passes through the hydro plant and pours into the river below.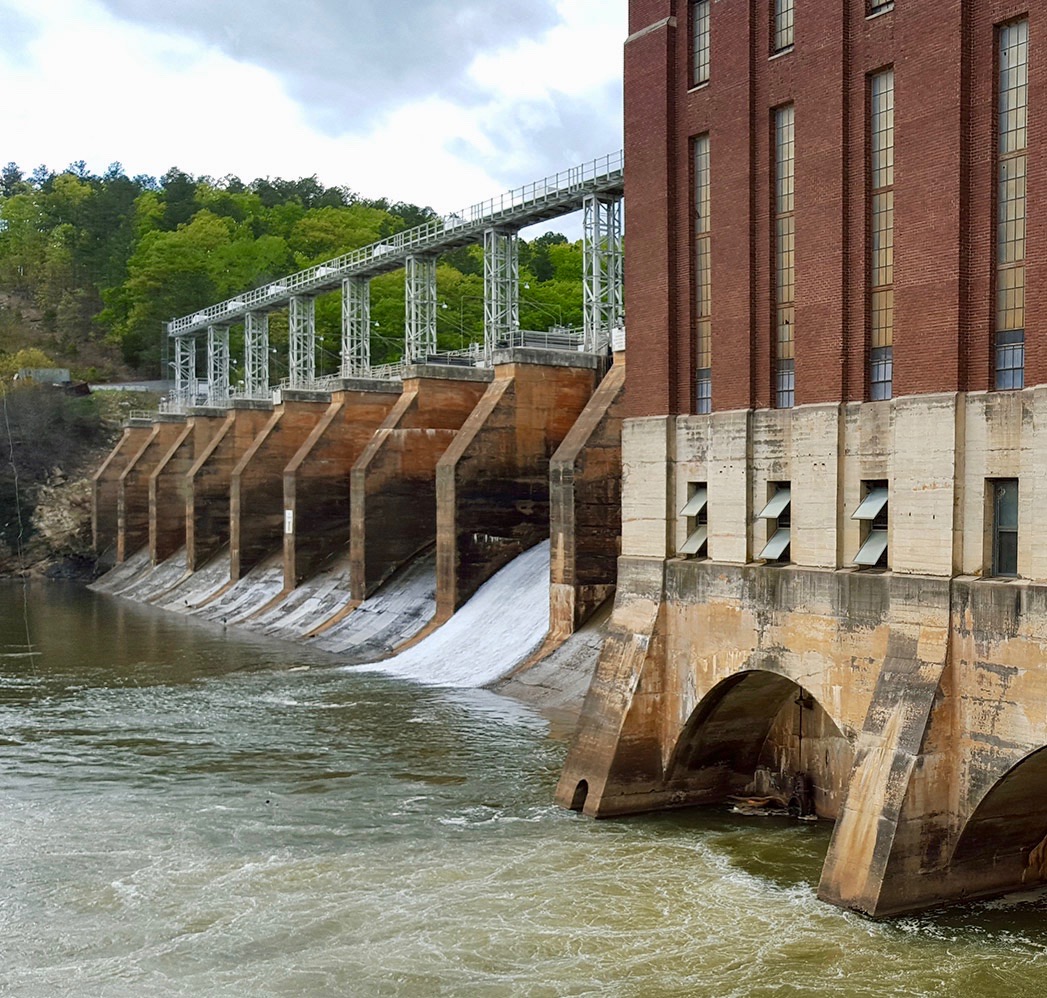 Categories
tags