The cover story in the new issue of Bloomberg Businessweek takes stock of GE's transformation into a digital-industrial company and explains how "GE became a 124-year-old startup." The magazine writes that a decade after he took over, the long bet GE Chairman and CEO Jeff Immelt took "on the Internet of Really Big Things seems to be paying off."
The story tracks GE's digital transformation from its inception after the financial crisis in 2008. It started with a broad idea. "I said, 'Look, we need to start building analytic capability, big data capability, and let's do it in California,'" Immelt told the magazine. "That was as sophisticated as my original thinking was."

In 2011, Immelt hired Bill Ruh from Cisco to become his digital lieutenant. According to the magazine, Ruh was "impressed by Immelt's vision and his willingness to admit that he didn't fully know what he was doing."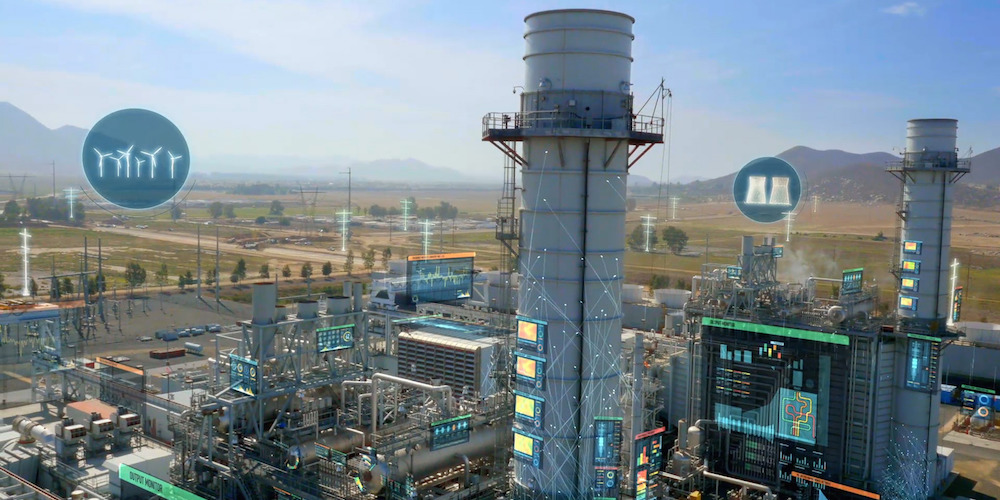 The digital power plant is one of Industrial Internet applications. Image credit: GE Power

"Basically, Jeff said, 'Look, we're on Step 1 of a 50-step process, and I just need you to help me figure out what to do because I can only see out one or two steps,'" Ruh, who now runs GE Digital, told Bloomberg Businessweek.

Immelt has invested $1 billion in software and Ruh and his brand-new team moved quickly to develop Predix, GE's cloud-based operating system for the Industrial Internet. In 2015, GE earned $5 billion in software revenue.

"The company developed applications for Predix enabling it to ingest and analyze vast amounts of data from sensor-equipped machines much like Amazon.com, Facebook, and Google do with information generated by their human customers," Bloomberg Businessweek wrote. "Immelt wanted to speed Predix's development and use it on GE's own equipment. That meant the entire company had to embrace the new operating system, even the power division, which usually took years to design turbines."

The magazine noted that customers like Pitney Bowes and Toshiba have also already started using Predix, an important step for GE to become one of the top 10 software companies. "The Industrial Internet is going to be the dark matter of the Internet," Harel Kodesh, chief technology officer for GE Digital, told Bloomberg Businessweek. "It's something you don't see, but it is actually the bulk of what's happening on the Internet."

The magazine also pointed out the cultural change that has been taking place inside GE. One key new idea, which GE calls FastWorks, came from the Silicon Valley entrepreneur Eric Ries, author of "The Lean Startup." "I'm tired of hearing five-year plans," Ries remembers Immelt telling him, according to the magazine. You can read the story here and watch a video with the author.
Categories
tags