Wind power is one of the fastest-growing segments of the energy sector, but that doesn't mean building a successful wind farm is simple. Turbine operators must chart a path through a vortex of data about average wind speeds, local regulation, wholesale power market dynamics and more. Then they must select the right turbine for the site they pick.
That job may be getting easier for wind farm operators in North America. A new turbine called Sierra, from GE Renewable Energy, could help energy companies unlock the wind potential of their plots. The turbine is powerful and can generate between 3 and 3.4 megawatts (MW) of electricity, enough to supply the equivalent of more than 3,000 U.S. homes.
Each of the three 68.7-meter-long blades that make up its 140-meter (460-foot) rotor, which is twice the length of a Boeing 747, can be shipped in two parts, making turns and transportation of the blades easier. Once they arrive on site, it's a bit like a giant game of Meccano. Crews assemble the root and tip sections of the two-piece blade on the ground, then use large cranes to attach the assembled blades to the nacelle.
"We're manufacturing bigger, better technology, while ensuring that it's still easy for the customer to get the equipment to the site and install it, and not give anything away in terms of the reliability they are used to from smaller, easier-to-site turbines," says Kent Gonzales, the Schenectady-based Sierra 3.4-140 product manager for GE Renewable Energy.
Sierra builds on the success of GE's bestselling 2-MW platform. (GE has installed enough to generate more than 30 gigawatts (GW) at full capacity.) But Sierra's larger rotor can sweep more area, capture more wind and produce nearly 50% more energy than its predecessor.
Bigger energy output doesn't mean paying premium to deploy the Sierra in the field. Gonzales says crews can use the same trucks and trailers and the same 600-ton cranes they now need to install GE's 2-MW turbines.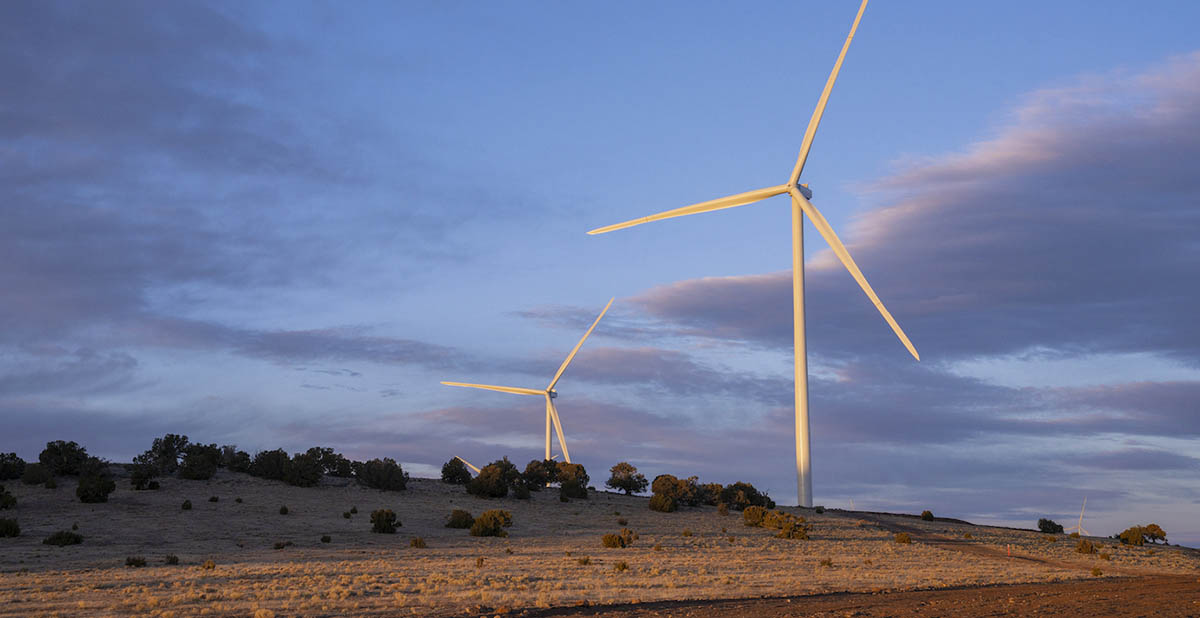 Using the same cranes yields "exponential" cost savings, according to Kellan Dickens, who leads product development at GE Renewable Energy. Site engineers can work faster with smaller cranes, increasing the number of turbines they can install per week and reducing total installation time and construction costs, explains Dickens.
U.S. customers can also benefit from fewer transportation headaches tied to larger turbines. "It doesn't matter if you're in the Great Lakes, California or Texas — shifting these incredibly long pieces of that carbon fiber from one place to another is an enormous undertaking," Dickens says.
These cost and time efficiencies may be crucial for North American customers, who are seeking to de-risk their projects amid inflation and economic uncertainty. "A turbine that is simpler to move and install addresses a lot of that cost and execution timing risk that our U.S. customers are feeling in this inflationary cycle and market turmoil," Dickens says.
Sierra is designed to keep delivering benefits even after construction ends. For example, GE engineers have simplified the way the turbines connect to the grid and placed Sierra's transformers and switchgears at ground level rather than at the top of the turbine tower, which makes maintenance easier, Dickens says.
GE has received more than 1 GW of orders for the Sierra platform to date. Says Jason Cooper, North America CEO for GE's Onshore Wind business: "GE's Sierra platform will help our customers to capture even more wind energy while improving economics. We know that wind power is a key element of driving decarbonization and a dependable and affordable energy option, and we're confident that Sierra will be a key part of the future landscape of wind turbines installed in the U.S. in the coming years."
Categories
tags