On March 23, the cruise liner Viking Sky set sail from Tromsø, a Norwegian city north of the Arctic Circle, en route to Stavanger, near the southern tip of the country. The ship passed through Hustadvika, a stretch of shallow coastline that, unlike other routes on the Norwegian coast, is not sheltered by islands. Boat captains are well aware of Hustadvika as particularly dangerous for passage — and that's where the Viking Sky began experiencing engine trouble.
The Norwegian Maritime Authority told USA Today that the levels of oil lubricating the boat's engines were low enough that the sloshing of heavy seas triggered alarms, causing an automatic shutdown of the engines. That stranded the ship and the nearly 1,400 people on board in treacherous waters, at risk of being dashed against the rocky coast. The ship issued a mayday call and dropped its anchor to avoid hitting rocks less than 330 feet (100 meters) away.

On board, the passengers caught in the maelstrom were terrified. "I said to myself, 'This is it,'" Rodney Horgen, on vacation from Minnesota, told The Associated Press, describing the violent listing of the ship back and forth as winds blew at speeds greater than 40 miles an hour. "I grabbed my wife but I couldn't hold on. And she was thrown across the room. And then she got thrown back again by the wave coming back."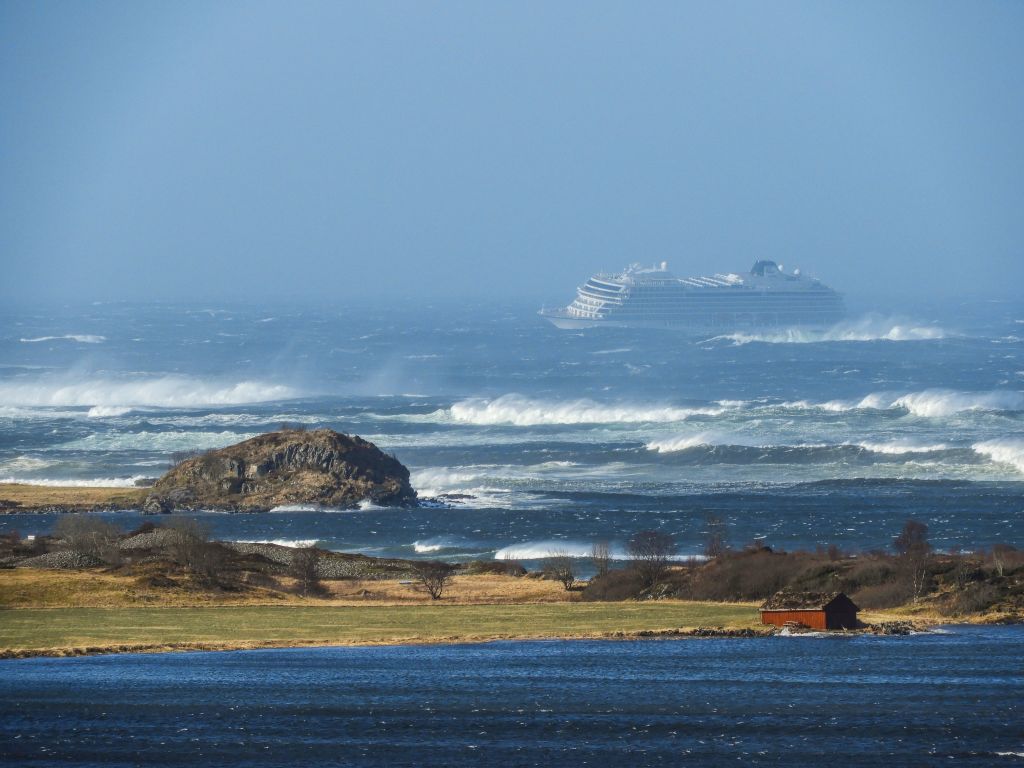 According to USA Today, "employees had to open doors onto open decks and into the wind and form human chains to distribute the life jackets while the ship was leaning perilously close to the frigid water below."

Winched one by one from the failing ship, the passengers were flown away 15 to 20 at a time in the fleet of choppers — which included two Sikorsky S-92s, powered by GE Aviation's CT-7 engine and operated by CHC Helicopter Norway. In this way, painstakingly, the choppers' crews airlifted 479 people safely to shore in an operation that lasted all that night and into Sunday.

Though the helicopters' crews intended to rescue the full roster of passengers, on Sunday the weather cleared and the ship's crew was able to restart three of four engines — and steer the ship into the nearby port of Molde, Norway, with the assistance of tugboats and a couple of other vessels. "The conditions were good enough for the captain to have no more evacuations," a representative of the Joint Rescue and Coordination Center — North Norway told the AP. Viking Ocean Cruises reported that 20 people were treated for injuries at onshore medical centers.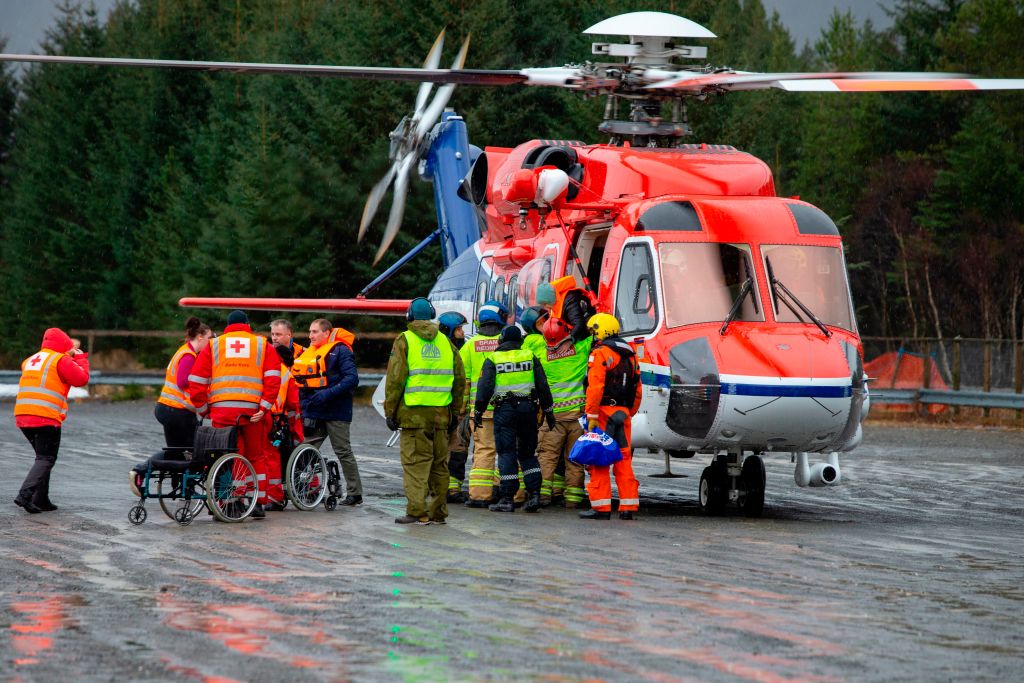 Categories