Marc Sala has a huge challenge on his hands. The giant turbine he's helping bring to market, the Haliade-X, will stand 260 meters tall, about the same height as New York's iconic 30 Rockefeller Plaza skyscraper. With blades that are longer than a football field, the turbine will have a generator capable of producing 12 megawatts — 2.5 MW more than current turbines and enough to supply the equivalent energy needed to supply 16,000 homes. It could be a game-changer for the power industry.
But before any of that can happen, Sala is going to let a group of engineers in the northeast of England do their best to validate it first and then break it.

Taking the turbine to its limits and beyond is a vital part of the development process.  That's why engineers at the ORE Catapult testing facility in the British seaside town of Blyth will spend the next five years pushing the various parts of the Haliade-X 12MW, including the generator, blades and rotor, to their limits and beyond to ensure that the new turbine not only meets but also exceeds industry standards. "We want to understand how the parts degrade over time," says Sala, GE's executive engineering leader for the Haliade X. "We want to see where and how components start to fail."

The Haliade-X has the potential to make wind power much more efficient. The 12 MW design will allow operators to build wind farms with fewer turbines, lay fewer cables and reduce construction, maintenance and other capital costs. This should allow them to recoup their investments faster and help continue to push down the price of wind energy, which is already comparable to, or sometimes lower than, the cost of energy from fossil fuels.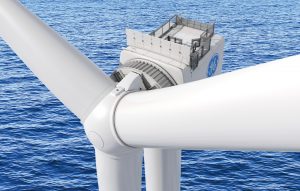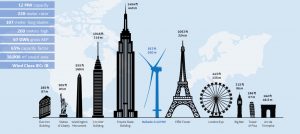 Categories
tags