Grease monkeys have been tinkering with Ford Mustangs — the most iconic of the classic American muscle cars — ever since the first one rolled out in 1964. But a car enthusiast in Germany has taken tinkering to the next level. Hanns Proenen, the chief information security officer for GE in Europe, has hacked his Mustang using Predix, GE's cloud-based platform for the Industrial Internet. He says his classic car is now a data-gathering machine that could rival an electric car.
Proenen is 61 years old, and his story started three years ago when he and his wife decided to spend on a classic car. "Something from our youth," he remembers. A second-hand Mustang on the market in Los Angeles caught his eye, and the couple hopped on a flight to meet a Disneyland elevator engineer who had been its sole owner since 1966. Proenen and his wife fell in love with the simplicity of the car and brought it back to Germany.

"These old cars don't have elaborate electronics," says the veteran engineer. "They're transparent. You see exactly how things work." Open the hood of a modern car and you'll find a large plastic cover and a complex warren of hoses and wires. "If you open the hood of an old car, you know exactly why every wire and hose is there," Proenen says.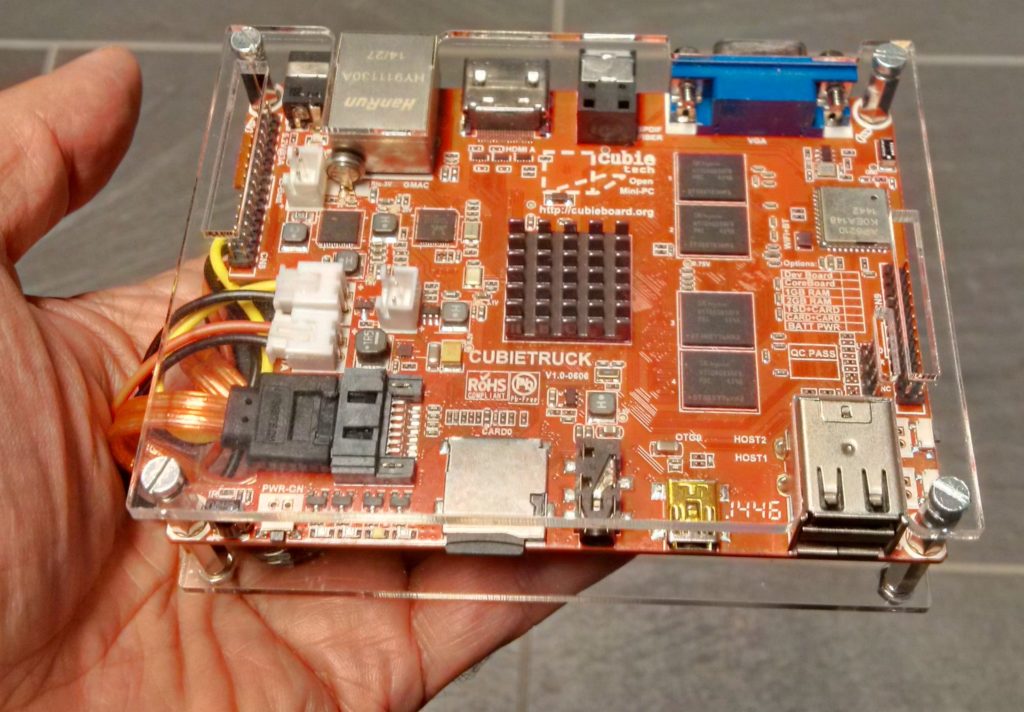 Above: The new brain of Proenen's red Mustang. "It doesn't matter if you take data from a windmill, or power generator, or a Ford Mustang," he says. Image credit: Hanns Proenen. Top image: The Predix-Mustang in Kitzbuehel, Austria, during the Alpen-Rallye car race. Image credit: Flash Fotoservice.

But this story is about more than just love at first sight. In April, when GE asked a team of managers to demonstrate the security of transferring data to Predix, Proenen saw an opportunity to marry his affection for cars with his love of coding. "It doesn't matter if you take data from a windmill, or power generator, or a Ford Mustang," he says of the Predix platform, which runs on Linux, an open-source operating system. "It's a machine that produces data."

Getting data such as oil temperature, oil pressure, engine RPMs and GPS was easy enough using simple sensors he bought online for as little as $50. The hard part was figuring out how to transfer all that data onto a sophisticated platform like Predix.

Predix allows machine and plant operators not only to monitor machines but also to run analytics on them. When you mix in data from outside sources about weather, maps and traffic, you can start building a bigger picture about how something like a car is running. But Proenen also wanted to keep the program as simple as possible.

He did that by writing a program in the C programming language with just 30 lines of code to collect data from the Mustang, and another 40 lines to process and analyze the data on the Predix platform. By modern standards, that's a very small stack of code. Many modern-day web programs and mobile apps can run hundreds or even thousands of lines of code in more complicated modern languages such as Python and Java.

As a result, Proenen can now analyze data being collected from the car over the course of several months to track, for instance, how and when the car overheats. Proenen had suspected for a while that his classic car was overheating whenever it came to a standstill during long drives through the German and Austrian mountains. His program confirmed it. "It was interesting to see," he says. "We never had overheating in motion. Now I had the data prove it."

Proenen's Mustang experiment proves two key points: He can transfer data securely from a machine to the Predix platform, and a simple, lightweight program is sufficient for doing so.

"Simplicity is the key to security," he says. "If you make things overly complex, and you can't understand the moving parts anymore, you have a lot more opportunities for vulnerabilities."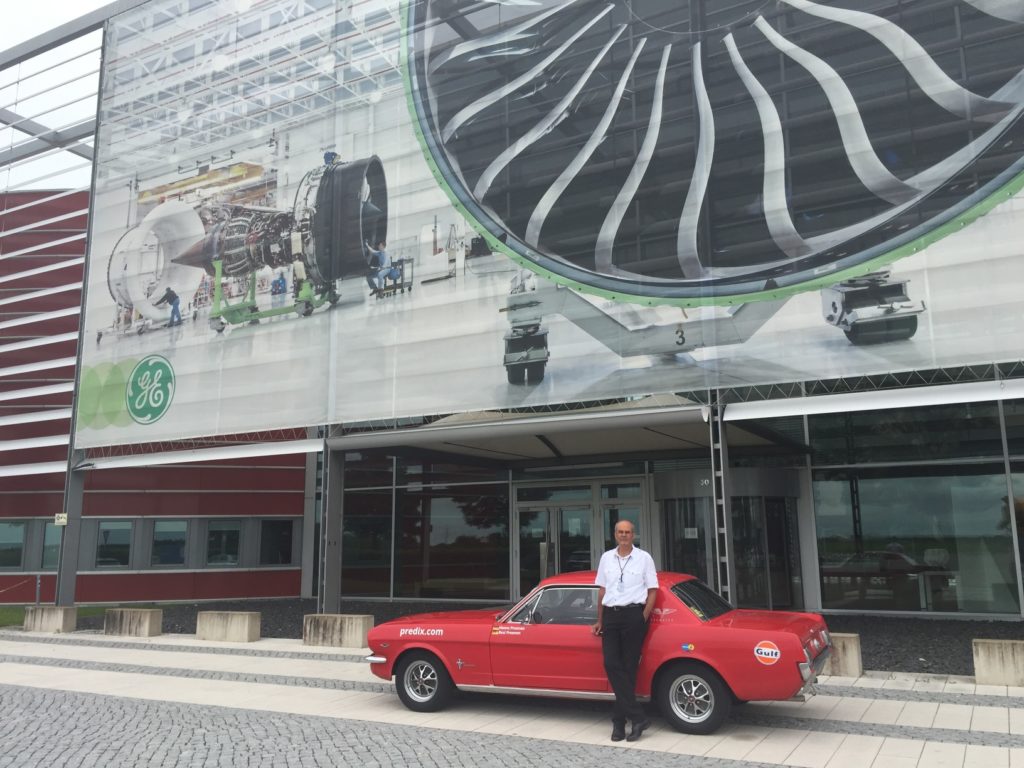 Proenen and his 1966 Ford Mustang outside GE Global Research in Munich. Image credit: Hanns Proenen
Categories
tags