The world's largest jet engine took its maiden flight over the Mojave Desert on Tuesday. The engine is a showstopper. At 134 inches, its fan diameter is so tall and wide that a professional basketball player would fit inside the engine's cover with several feet to spare. The whole engine is as wide as the body of an entire Boeing 737.
GE Aviation developed the engine, called GE9X, for Boeing's next-generation wide-body passenger jet, the 777X. It has received orders for more than 700 GE9X engines from airlines including Cathay Pacific, Emirates, Lufthansa, Etihad Airways and Qatar Airways. The GE unit is also developing the backup electrical system for the plane.

GE engineers could go so big because they designed fan blades and the fan case from the most advanced carbon fiber composites, reducing weight and cutting the number of blades from 22 to 16, compared with its predecessor, the GE90. The GE9X also includes 3D-printed fuel nozzles, parts made from light- and heat-resistant ceramic composites, and other new technologies. As a result, the engine will be also up to 10 percent more fuel-efficient than the GE90, which GE developed for the current version of the 777 jet.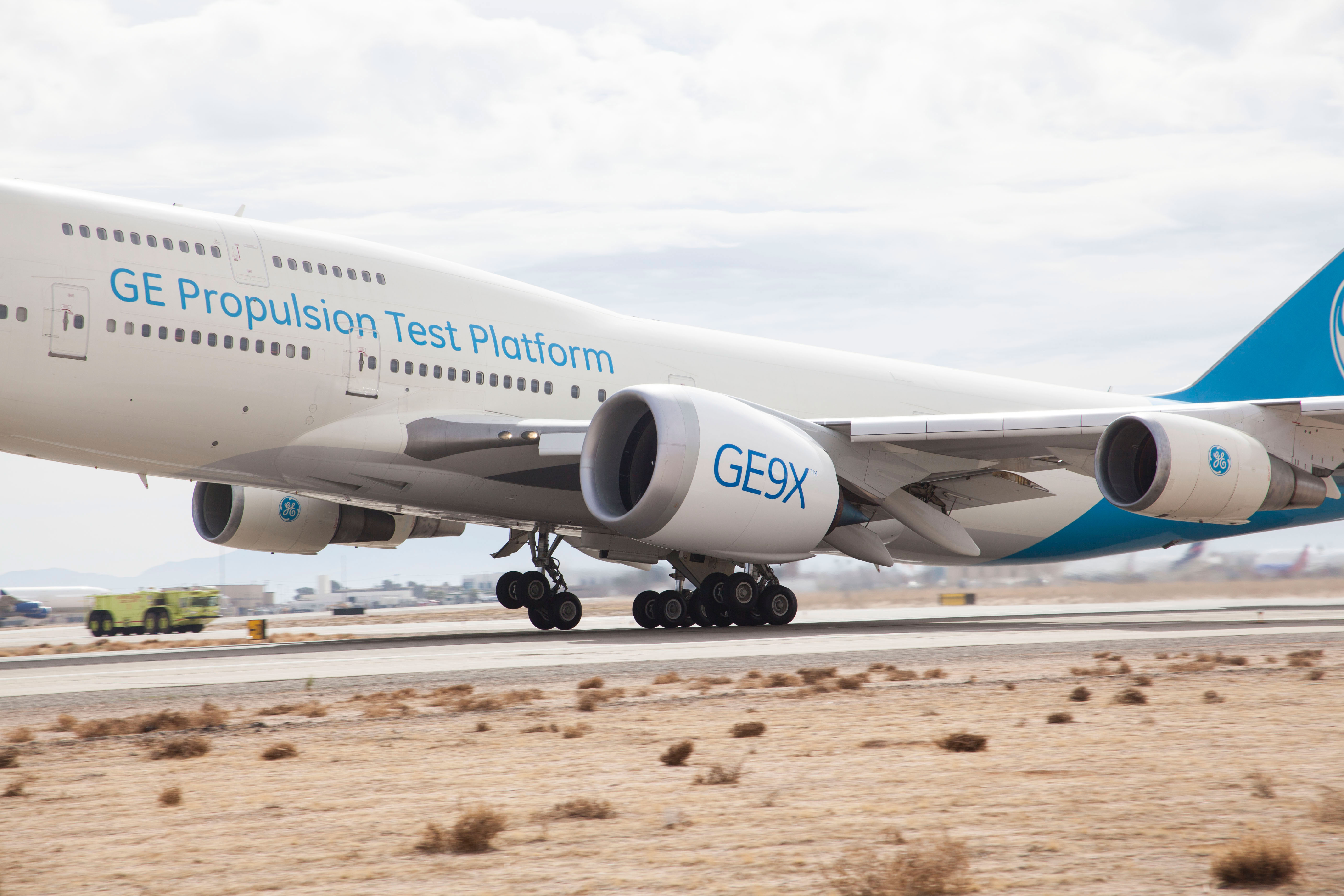 Flying Test Bed" based at an airstrip in Victorville, California, the engine spent more than four hours in the air during its first flight. GE test engineers onboard and on the ground used the time to check essential engine functions, a key requirement for starting a regiment of airborne tests the engine must complete before it can be certified for service. Ted Ingling, general manager of the GE9X program at GE Aviation, said the flight tests would last for several months and allow the team to gather data on "how the engine performs at altitude and during various phases of flight."

The engine recently completed ground-based icing tests at GE Aviation's facility in Winnipeg, Manitoba, Canada, and continues crosswind testing at the Peebles Test Operation in Ohio. Engine certification is expected in 2019.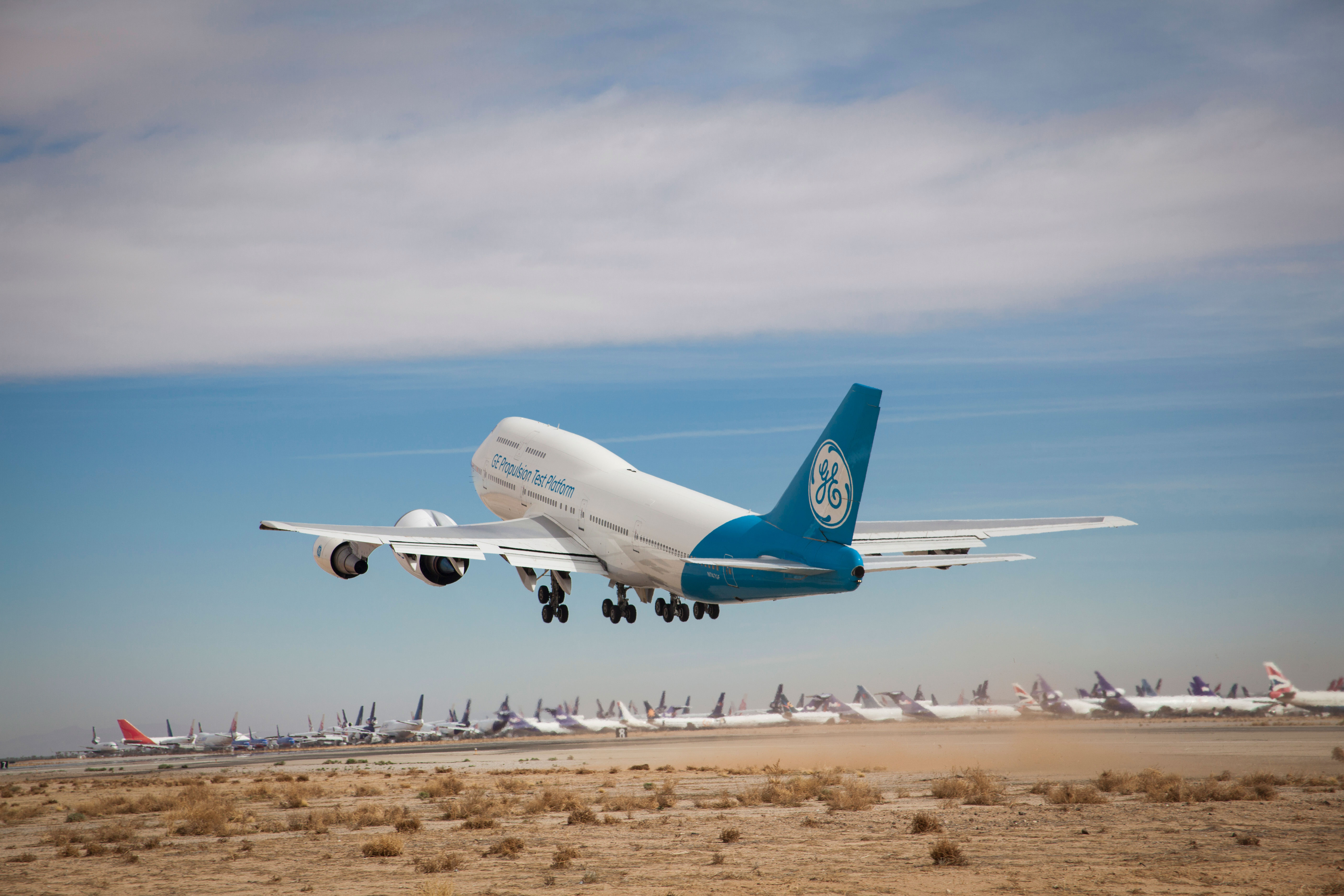 Categories
tags