At 15, Josh Mook got a job refueling planes and handling bags at a small airport near his hometown of Louisville, Kentucky. He'd work eight hours a day after school, then blow his earnings every Saturday taking flying lessons. "I couldn't even drive myself there," Mook recalls. "But I was flying solo."
Mook has been jetting into the unknown ever since. Originally considering a career in industrial design, Mook moved to aerospace engineering because it combined his love of flying with his love of math and science. After graduating from Purdue University in 2005, he joined GE Aviation as an engineer at the GE unit's headquarters in Cincinnati. His first big success came when he found a clever way to fix a blade durability problem in a jet engine high-pressure compressor. Mook's solution was so good it took off and found applications inside machines made by other GE divisions, GE Power and GE Oil & Gas, which is now part of Baker Hughes, a GE Company.

Mook's star kept rising, and in 2011, he won GE Aviation's young engineer award thanks to his work on the blade and other problems. At the luncheon celebrating his success, Mohammad Ehteshami, then GE Aviation's head of engineering, offered Mook the opportunity to join the design team trying to 3D print a fuel nozzle for a new jet engine. Never mind that Mook had no experience with combustion or fuel-injection systems or additive manufacturing, which includes 3D printing. "The way to motivate me is to tell me something can't be done," he says with a laugh.

Additive manufacturing methods like 3D printing build parts from the ground up, layer by layer, by fusing together metal powder or plastics. The technology is suitable for prototyping and custom production, but GE is also using it to make production parts that would be difficult to manufacture using traditional methods.

[embed width="600"]https://www.youtube.com/watch?v=xRo2fx0PJog[/embed]

Mook and a team of nearly 50 engineers, designers and manufacturing experts set to work. They spent four years designing, prototyping and refining the new fuel nozzle. One of the major challenges with jet fuel injectors is figuring out how to keep the nozzles from melting at temperatures approaching 3,000 degrees F inside a turbine. The new design uses the jet fuel itself for the cooling, making it run through intricate channels printed inside the nozzle. The nozzle is now being used inside engines powering Airbus's A320neo and Boeing's 737 MAX planes.

Amazed by additive manufacturing's potential, Mook soon was itching for a new problem to solve. "When it becomes business as usual, that's when I get antsy," the 36-year-old says. Thankfully, the next challenge wasn't far off.

In 2015, Mook and his team moved into a windowless basement across the road from GE Aviation's main campus and were given 18 months to see if they could use additive manufacturing to reproduce the CT7 engine that powers helicopters as well as turboprop planes. GE has been making the engine for 30 years, and Ehteshami wanted to know if they could make it lighter and cheaper on a 3D printer.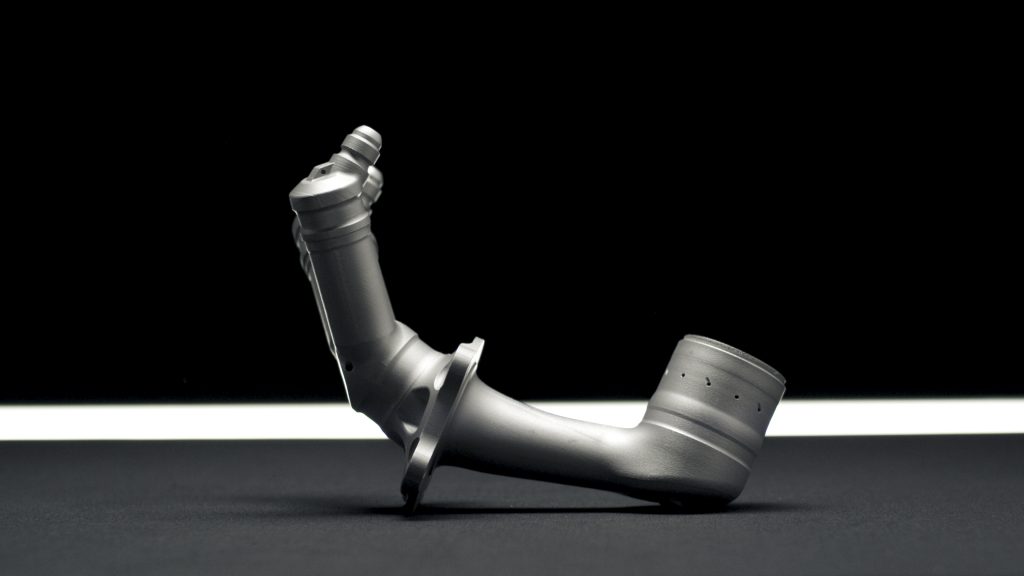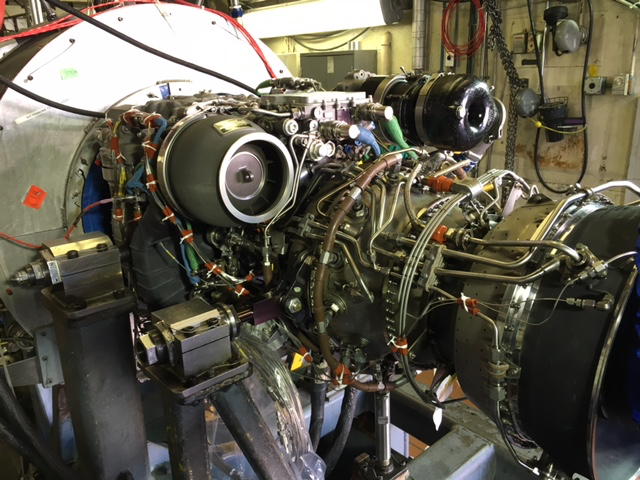 Categories
tags