The 2018 International Air Transport Association (IATA) Annual General Meeting held this month in Sydney became a flashpoint for encouraging more women to aspire to executive and technical roles in aviation.
Although the official photograph of IATA's 31 board governors, with just one woman — the newly appointed Christine Ourmières-Widener, CEO of UK-based, European regional airline, Flybe —  is not an infographic representative of the entire industry, it was a stark reminder of the preponderance of men at the top. For those who didn't attend the two-day event, IATA's Flickr feed underscores the imbalance in aviation's Business Class. The overall intake of women and men in aviation-related roles may be around 50:50, but women make up just 5% of aviation CEOs, and 3-5% of the technical workforce, including pilots.

"We need to accelerate change," said Angela Gittens, the straight-talking director general of Airports Council International (World), addressing a pre-AGM session on Sunday June 3.

Accelerating change: Women in aviation across the globe was convened by future-thinking organisations — Qantas Airways, GE Aviation, Martin-Baker Australia, Women in Aviation/Aerospace Australia and the International Aviation Women's Association and Boeing Australia — to do just that, recognising that runway conditions are optimal right now to launch more young women in a high-flying career.

An IATA study in collaboration with the School of International Futures in London predicts a doubling of aviation traffic growth by 2035. "Where are we going to get the airport and airline managers, the pilots, the airline mechanics and maintenance teams, the engineers for aircraft manufacture?" asked Gittens. "We can't continue to ignore half the world's population as we compete with other industries for talent."

Gittens and Ourmières-Widener urged aviation operators, airline CEOs in particular, to take this period of growth as an opportunity to build the pipeline of skilled and talented women. Said the lone female talent on IATA's board: "We need to make sure we don't leave the responsibility to change things to others." Gittens: "The time is now to act!"

GE Reports asked IATA delegates about their favoured strategies:

Angela Gittens, director general, ACI World
There's a need to inspire girls to be involved in such a rewarding and indispensable industry; we need to get more girls engaged in science and maths at school and I'd like to see IAWA [the International Aviation Womens Association] develop a set of concrete initiatives and milestones in these directions.

Then we need not only opportunities for building experience, but also positive mentoring and, most importantly, to develop a network of colleagues and potential employers, males and females. My strongest mentors have been men, including my aviation mentor who was certainly no feminist and certainly no civil rights activist — we don't necessarily need true believers, we need pragmatists who can see that hiring a diverse workforce is in their best interests.

Jason Tonich, vice president, Asia Pacific Sales, GE Aviation
I believe we need to consciously seek out females to compete for opportunities. Right now, you put a job advert out there, people apply, and if you don't get females, you choose from the people you've got, so it will be a male. I'm following a new strategy: I'm not going to make a decision until I have two or three female candidates. I may need to use talent agencies or just go hunt harder to get a bench of females for job opportunities. They needn't come from aviation, they can come from other industries. Keren Rambow, our new regional head of sales for South Asia Pacific, is a great example: she was within the aviation industry, but she was in avionics, not engines. She had a very different set of skills than we would normally hire for, but the right set of circumstances came up, she became a candidate and she knocked it out of the park.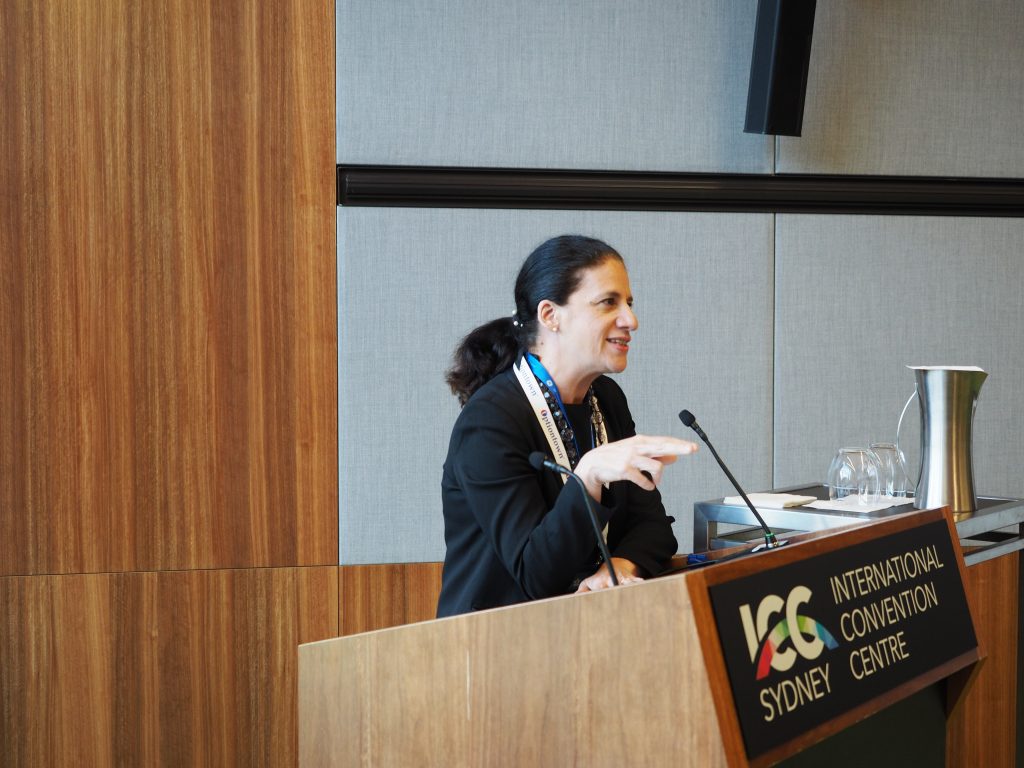 Top: In late 2017, Qantas announced the Nancy Bird Walton initiative – named after the pioneering Australian aviator – committing the Qantas Group to a 20 per cent intake of qualified women in its 2018 Future Pilot Program. Source: Qantas. Above: Mylène Scholnick, International Aviation Women's Association President.

Mylène Scholnick, President of IAWA and Principal at ICF (Aviation)
We all know that the numbers [of women in the C-suite of aviation] are low, we all know what the benefits of gender diversity are. Change is going to come from leadership commitment to ingrain that change throughout organisations.

Women need to take more risk, but they need to be encouraged and pulled out within the firm through a mentor or sponsor who will give them that confidence. Associations like IAWA bring in networking. Through networking, through bringing role models onto the stage, we're going to be able to increase that level of confidence — by seeing other women being able to get to the top and break the glass ceiling, we're going to get that confidence, but it's definitely an issue that we need to work on. Allison Spicer from Qantas has said very rightfully that maybe we should focus on our strengths and not on our weaknesses.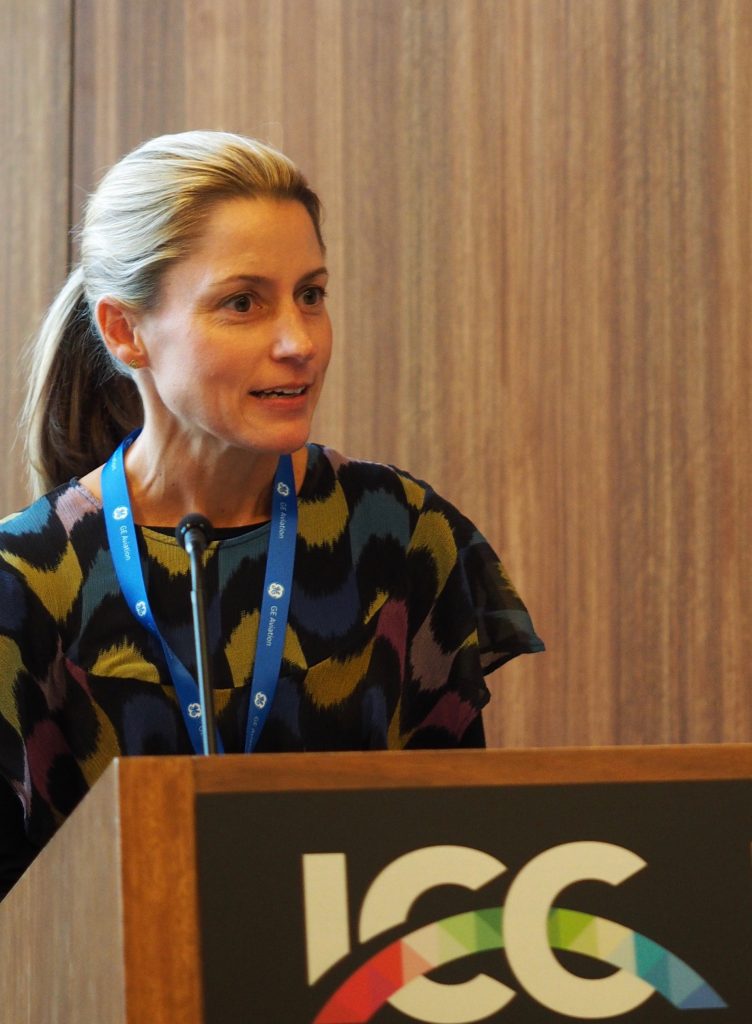 Allison Spicer, Continuing Airworthiness Management Organisation Services, QantasLink

Allison Spicer, manager of CAMO (Continuing Airworthiness Management Organisation) Services, QantasLink
Qantas has a longstanding commitment to break down the barriers that prevent women from doing their best work. Our approach is to change the system, to remove and eliminate the obvious and the not-so-obvious barriers to participation and advancement for all diversity demographics. In the same manner that we seek to engineer out risk in our safety-management system, we seek to engineer out bias in policies, in processes, in routines and in norms.

Qantas's foundational bias program, Breaking Bias, is aimed at raising awareness and mitigating bias in all its forms. It runs leadership-development workshops dedicated to women, in addition to providing investment in leadership programs across the group. In partnership with Inkling Women, Qantas has delivered the Inspire program for senior female leaders and also the Aspire program for emerging female leaders. We work with organisations like The Power of Engineering to encourage women to take an interest in aviation, as well as hosting career days for young women in high school to come and experience the business. We work with various business areas to cultivate an inclusive environment and to foster behaviours that are inclusive.

We've recently launched the Nancy Bird Walton initiative, which will see the Qantas group commit to a 20% intake of women in the 2018 pilot cadet program, with a vision for that number to double over the next decade. We'll also work closely with industry organisations and education bodies to promote flying as a career for women and encourage the uptake of science, technology, engineering and mathematics in schools by demonstrating the value of a technical career.



Keren Rambow, regional general manager, GE Aviation Sales, South Asia Pacific
From an industry standpoint, I get out as often as I can to speak at events, not just at diversity events, but on industry matters. I think it's important that more female senior executives in aviation are visible, demonstrating their capabilities and credibility, and their passion for the industry. It's a subtle but impactful way of flying the flag, and showing women's confidence in aviation.

Within GE, I mentor four women in different areas of the Aviation business. We talk one on one through their challenges, ambitions and next steps each week, and once a month I get them all together. Because they're in various roles, they can really give each other different perspectives and help each other — these connections form the basis of their aviation network.

Paul Steele, senior vice president member and external relations, and corporate secretary, IATA
I'm not a believer in quotas. I think you make sure that jobs are described in a way that makes it equal for anybody to apply for them.

Eighteen months ago IATA launched a program called Mosaic, aimed at diversity in general, but with a particular emphasis on gender diversity. We asked what are the reasons that we're not getting more females applying for specific jobs? Is there unconscious bias in the way we promote jobs in IATA? Is it working conditions, if we say "demands extensive travel" does that put some women off if they've got families. So we're thinking about how we describe what we're doing, and trying to eradicate those unconscious biases.
tags