Millions of Americans have been told by state officials to stay home to help slow the spread of the coronavirus. But working from home isn't an option for everyone, and some operations deemed essential and allowed to stay open can't slow down or stop, even temporarily: Utilities have to keep the lights on and the water running, for instance. Others, like industrial manufacturers, are urgently needed to respond to the demands of the day, whether that's medical equipment like ventilators and respirators or food and household goods like paper towels and toilet paper.
But an increasing number of those industries had already been making their processes smarter, through digital technologies like automation, artificial intelligence, and virtual and augmented reality. These technologies have been helping some manufacturers steer their way through the current crisis, pointing to how industry could adapt once it passes. To gain some insight, GE Reports caught up with Craig Resnick, vice president of consulting for the market research firm ARC Advisory Group, who offered his thoughts on how the current crisis may affect business models in the near future and beyond. "'Normal' tomorrow is going to be completely different than today," Resnick said. "The companies able to react the fastest are the companies that are going to win in the long term."
An edited version of our conversation follows.
GE Reports: What's been the industry's first reaction to the pandemic?
Craig Resnick: Nobody predicted a pandemic paralyzing the global economy. Businesses are saying they need to be better prepared from a digital transformation perspective, because the only certainty going forward is uncertainty.
GER: How is that different from before?
CR: We used to hear about companies being worried about the ability to access a plant or a factory that might be taken down by a hurricane, tornado or flood, for example. But with whole countries going under lockdown, how do you manage not having real-time visibility into the supply chain? How do you keep things moving if you're in a no-staff situation?
GER: How are individual sectors reacting?
CR: We've been getting a lot of calls from the pulp and paper industry, for example. Even with the massive surge in demand for tissue products, these are products that don't have expiration dates, so they may soon experience a downtick in demand. At the same time, with an uptick in demand for home delivery from Amazon and others, it changes the type of paper products they need to produce. Food and beverage companies, and to a lesser extent pharmaceutical companies, are starting to skip distribution centers and ship directly to consumers or to Amazon, which reships to consumers. The need for paper manufacturers to be flexible with types of packaging has gone through the roof.
GER: How will this affect how factories operate?
CR: In the old days, you'd shut the factory down for a couple of months for retooling. Now you're in a situation where you need to have the right kind of automated machinery on the factory floor to support changing settings to manufacturing based on almost immediate data. The companies able to react the fastest are the companies that are going to win in the long term. Even if in the short term companies can't be spending money on [these] projects, they're all in the bunker planning for it now.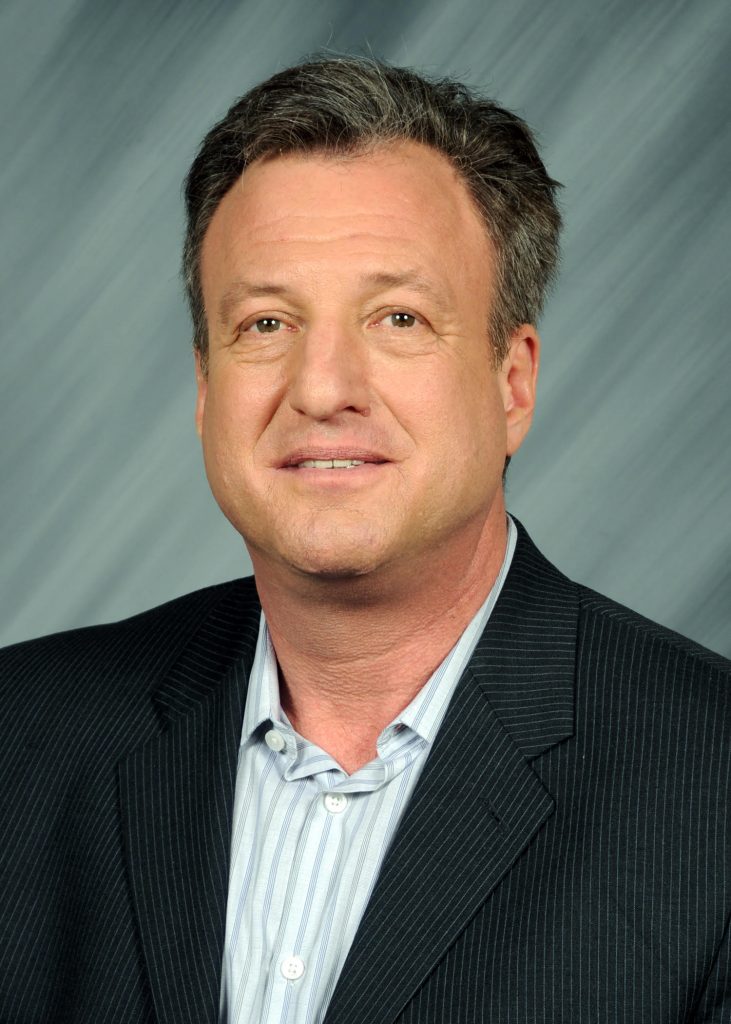 Automation will eliminate some repetitive tasks from the workforce, Resnick says, "but the number of technology jobs being created to support this digital infrastructure is going to surge." Above image courtesy of Craig Resnick. Top image credit: Getty Images.
GER: What about the impact on supply chains?
CR: The new normal is really going to put more pressure on the supply chain. Companies are only going to deal with suppliers that have gone through the digital transformation process themselves, regardless of their size. Even some of the companies that might be more familiar names in the supply chain, if they don't keep up with digital transformation, they will lose out to a smaller competitor.
GER: Will automation affect the workforce?
CR: Automation eliminates some repetitive tasks that could be done by a robot. But the number of technology jobs being created to support this digital infrastructure is going to surge. There's definitely going to have to be a strong human element going forward in production and manufacturing — just in different roles.
GER: What are the essential technologies that industry will be using?
CR: Artificial intelligence is certainly critical. Companies have been collecting their historical data for a long time, but they've never quite had the analytical tools that could process that data. Now with predictive analytics, they have the tools to make decisions based on all this history.
Augmented reality and virtual reality are also transformational. I can tell you that from the productivity enhancements we've seen on the factory floor. A worker retiring after a 40-year career knows exactly what to do, but the process isn't really documented anywhere. Now companies are able to capture the knowledge and allow new hires to virtually tour the factory floor and give them step-by-step instructions.
Think of it like the YouTube videos we watch when we're trying to fix something at home. Not only do AR and VR help train people who don't have the benefit of that deep experience — it means somebody can come in and do a job at a similar level.
GER: What else do you see?
CR: Another huge technology is digital twins. For instance, a company like GE can give you a digital representation of a power turbine. Even before you commission it, you can simulate it in software. Not only does a digital twin speed up the time to implement the product, it also lets you run it on software and be able to predict when to schedule service. The biggest problem that any manufacturing plant faces is unscheduled downtime. Having digital twins and the internet of things to do predictive analytics and prescriptive analytics are really key going forward.
GER: What can we expect beyond this crisis?
CR: I do think that in the long run, this crisis is really going to accelerate a lot of digital transformation projects. It may never be the same business as usual, but the companies that will thrive are the ones that do the best job moving forward with this digital transformation. Although it can look very dire in the short term, the companies that embrace digital transformation are going to come back stronger than ever.
Categories
tags