Edith Clarke doğduğunda Thomas Edison, Nikola Tesla, Wright Kardeşler ve Alexander Graham Bell gibi tanınmış mucitlerin arasına katılma ihtimali mikroskobik görünüyordu. Bilgisayarlardan önceki bir dönemde bilim eğitimi almıştı ve az sayıda kadının çoğunlukla "insan bilgisayar" olarak çalışıp erkek meslektaşlarının yoğun işgücü gerektiren sorunları çözmesine yardımcı oldukları bir dönemde yaşadı. Ama Massachusetts Institute of Technology (MIT)'den diploma alan ilk kadın olan Clarke, bu gerçekliğe baş kaldırdı. "Hep bir mühendis olmak istedim, ama kadınların mühendislik okumak gibi şeyler yapmaması gerektiğini hissettim." diye anlattı Dallas Morning News'e.
Ama yine de bunu yaptı ve 2015'te Clarke pek çok tatmininden sonuncusuna ulaştı. National Inventors Hall of Fame'e (NIHF), teknolojik başarıları ABD'yi ve ötesini değiştirmiş 500 bilim adamı ve mühendisin arasına seçildi. "Aslında, makineler için bugün yazılım adı verilen şeyler yazarak elektronik dijital bilgisayarların önünü açtı." diyor James E. Brittain, kariyeri boyunca GE'deki işi ve akademi arasında gidip gelmiş Clarke için yazdığı kısa biyografide.
1883'te doğan Clarke Baltimore Maryland'in dışında, Ellicott City'nin yakınında bir çiftlikte büyüdü. Evde 8 çocuk daha vardı. Küçük bir kız, Edith "okuma ve hecelemede bugün muhtemelen öğrenme engeli olarak teşhis edilecek bir durumdan mustaripti." diye yazıyor Brittain "Ancak matematiğe ve kart oyu25nlarına doğuştan bir yetenek gösteriyordu."
Onunki trajik bir çocukluktu. Babası Edith 7 yaşındayken öldü, annesi ise o 12 yaşındayken. Edith'in yasal koruyucusu olan amcası onu Maryland'deki bir yatılı okula gönderdi. Ama 18 yaşına geldiğinde, ailesinin mallarından küçük bir gelir elde etti ve bunu New York Poughkeepsie'deki Vassar College'da okul ücretini ödemek için kullandı.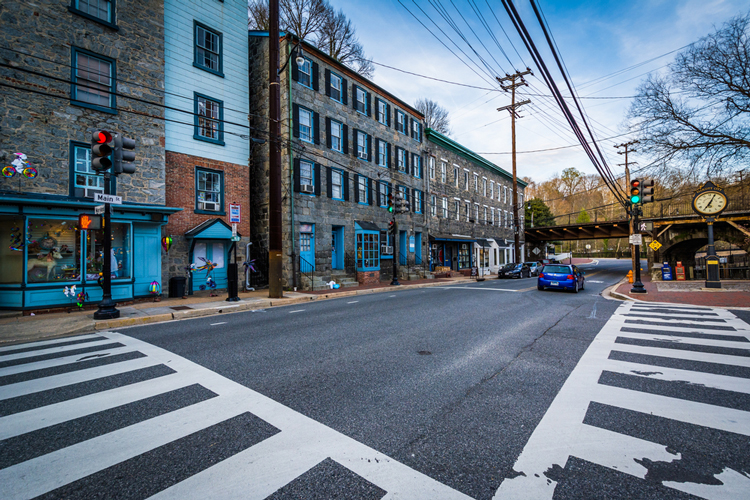 Vassar'da matematik ve astronomi eğitimi aldı ve mezun olduktan sonra "bilgisayar" olarak AT&T'ye katıldı. Şirketin New York'tan Kaliforniya'ya, ilk kıta aşırı telefon ağını kurma çabasının bir parçası oldu; ama hâlâ mühendisliğe çekiliyordu. Böylece 1918'de MIT'nin elektrik mühendisliği bölümünde lisansüstü eğitimine başladı.
1919'da mezun olduktan sonra Schenectady GE'de bir iş buldu. Amerika hızla elektrikleniyordu ve Clarke 250 mil kadar uzun mesafelerde karşılaşılan komplike güç iletimi sorunlarını çözme metodunu geliştirmek için "grafik hesaplayıcı" ile ilk patentine başvurdu. "Charles Steinmetz'in alternatif akım teorisi denklemlerini gerçekten anlayıp geliştiren nadir insanlardan biriydi." diyor Chris Hunter, bir GE tarihçisi ve Schenectady İnovasyon ve Bilim Müzesi küratörü.
"Ama MIT yüksek lisansı bile onu yüksek hızlı türbin çarklarındaki mekanik stresi hesaplayan 'kadın bilgisayar'ların arasından çıkarmak için yeterli değildi." yazıyor Brittain. Böylece 1921'de işini bıraktı Mısır'a ve İstanbul Kız Koleji'nde profesör olduğu İstanbul'a gitti.
Clarke 1923'te tekrar GE'ye katıldı, bu sefer tam zamanlı bir mühendis olarak. Bu iş, NIHF tarafından yayınlanan biyografisine göre onu ABD'nin ilk profesyonel kadın elektrik mühendisi yaptı. Ayrıca Amerikan Elektrik Mühendisleri Enstitüsü'ne katıldı ve burada tez sunan ilk kadın oldu. Sonrasında da oy hakkı kazanan ilk kadın oldu.
Clarke sonraki 25 yılını GE'de geçirdi, tezler yazıp güç iletimi ile uğraştı ve 300 milden uzun güç kabloları için matematik incelemesi yayınlayan ilk kişi oldu. Ayrıca güç ağları hakkında bilgi toplamak için analizör kullanmanın yolunu buldu ve akıllı şebekeye giden ilk adımı attı.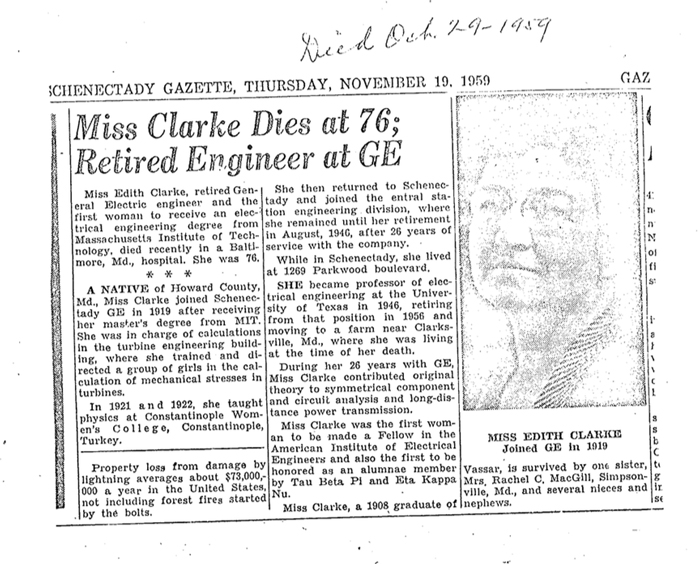 Clarke 1945 yılında GE'den emekli oldu ve hayatının son on yılını Austin'de Texas Üniversitesi'nde elektrik mühendisliği öğreterek geçirdi. Kasım 1959'da Baltimore'da öldü.
Clarke kariyeri boyunca GE'de çalışıp ardından NIHF'ye alınan 22 mühendisten biri. O ve fizikçi Katherine Blodgett dışında hepsi erkek. Bu listede Edison, Tesla, Nobel Ödülü sahibi Irving Langmuir, ilk rüzgâr türbinini yapan Charles Brush, röntgen makinesinde devrim yapan William Coolidge ve LED teknolojisinin öncüleri olarak birkaç sene önce Nobel Ödülü'ne yaklaşan Robert Hall ve Nick Holonyak var.
Clarke, yolu İstanbul'a bile düşmüş bir mucit, adeta icatların annesi. Bu nedenle Anneler gününde Clarke'ı da hatırlamadan olmazdı.
Anneler Gününüz kutlu olsun!
Categories
tags