With the global market for apps taking off, exports are fast becoming an attractive proposition for U.S. software developers.
 

There are over 1 million U.S. software developers, according to the Bureau of Labor Statistics. It's one of the fastest-expanding job categories in the United States, with projected growth of 22 percent through 2020.

Not all software developers create apps, of course, but it's clear from even rough estimates that the global market demand for apps continues unabated. The global app economy is expected to reach $143 billion next year, up 170 percent from just four years ago.

A survey by Developer Economics found that North American app developers who export generate more than 60 percent of their revenues from sales in other markets.

Yet less than half of North American app developers currently export. Why?

For smaller, independent designers, there are some significant hurdles to leap. Apps must be marketed in multiple languages and use local social media, so global users can find it through the search terms and platforms they use most. The content must not only be translated into other languages, but also culturally adapted.

For developers gaining serious traction in overseas markets, experts advise surrounding the app with public relations and customer support — that generally means having a local staff and not just a digital presence in the market. Successful apps also require strong intellectual property protections in global markets to make a return.

U.S. developers may be sticking to their backyard because the app business has grown up in the Google and Apple environments. But European and Asian app developers are catching up in global market share and app-related revenues.





 

Wild West of China

China is the world's largest smartphone market, providing U.S. app inventors fertile ground. But turning a profit in China is not for the faint of heart. China has many homegrown and nimble app developers who understand local consumers well. In-app purchasing is less common in China, since consumers are accustomed to app stores offering a great deal of digital content for free. China's app stores also accept paid ads, intensifying competition and dampening the prospects for high returns.

California-based Evernote, which has established an office in Beijing, says it is prepared to invest for the long run, knowing full well that Chinese users aren't upgrading from free to paid versions at the same rate as users in the U.S.

With Americans spending ever more time on their mobile phones, it's unclear how aggressively U.S. developers will grow their overseas presence. But the app market may soon become a new frontline in international trade, as global appetite appears insatiable.

(Top image: Courtesy of OSTILL, iStock Editorial)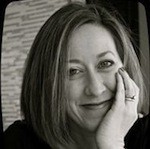 Andrea Durkin is Principal of Sparkplug, a consulting and advisory firm based in Washington, D.C.
All views expressed are those of the author.
tags