Back in 1909, the idea of a powered flying machine was seen as a pipe dream. Orville Wright had just been injured in a plane crash, providing further evidence, skeptics said, that the Wright brothers' achievement at Kitty Hawk six years earlier was a fluke. But a group of Wright supporters, including military officials, thought otherwise, and decided to establish an organization to further the future of aviation: the Aero Club of Washington.
Today, 114 years later, that influential club is headed by Darby Becker, GE Aerospace's executive counsel for government relations. She assumed the presidency in January, propelled by 25 years of aviation industry experience. The oldest organization of its kind, the Aero Club is dedicated to celebrating industry achievements and educating the aviation community in and around the nation's capital. When she's not planning Aero Club meetings and drawing an impressive slate of guest speakers, Becker engages lawmakers and regulators in her GE Aerospace role, while also meeting with trade groups, customers, and business leaders to coordinate industry policy objectives.
Becker spoke with GE Reports about her role, and why Aero Club's monthly meetings are "a great place to go to get your phone calls returned."
GE Reports: Your background is in government and public policy. How did you get involved in aviation specifically?
Darby Becker: After college, I worked on Capitol Hill for a member of Congress who was on the Aviation Subcommittee. That was my introduction to aviation policy and sparked my interest in the sector. And then I worked for the General Aviation Manufacturers Association (GAMA), where I learned about the business side and also learned about manufacturing for the first time. I met my first engineers and my first CEOs at GAMA.
GER: What does your day-to-day look like at GE Aerospace?
DB: It changes every day, which is one of the things that's so exciting, but many times I'm externally facing. I'm up on Capitol Hill, maybe attending a hearing or meeting with congressional staff to educate them about GE Aerospace and what we're up to. If we're located in their congressional district with one of our facilities, they're curious about what work we do, how many people work there, and how it fits in with their policy objectives.
I also might have meetings at the Department of Transportation or the Federal Aviation Administration, talking about issues like aviation climate policy or safety. And I do a lot of work with my industry colleagues in town — our trade associations, other companies in our sector, and our customers who have Washington offices.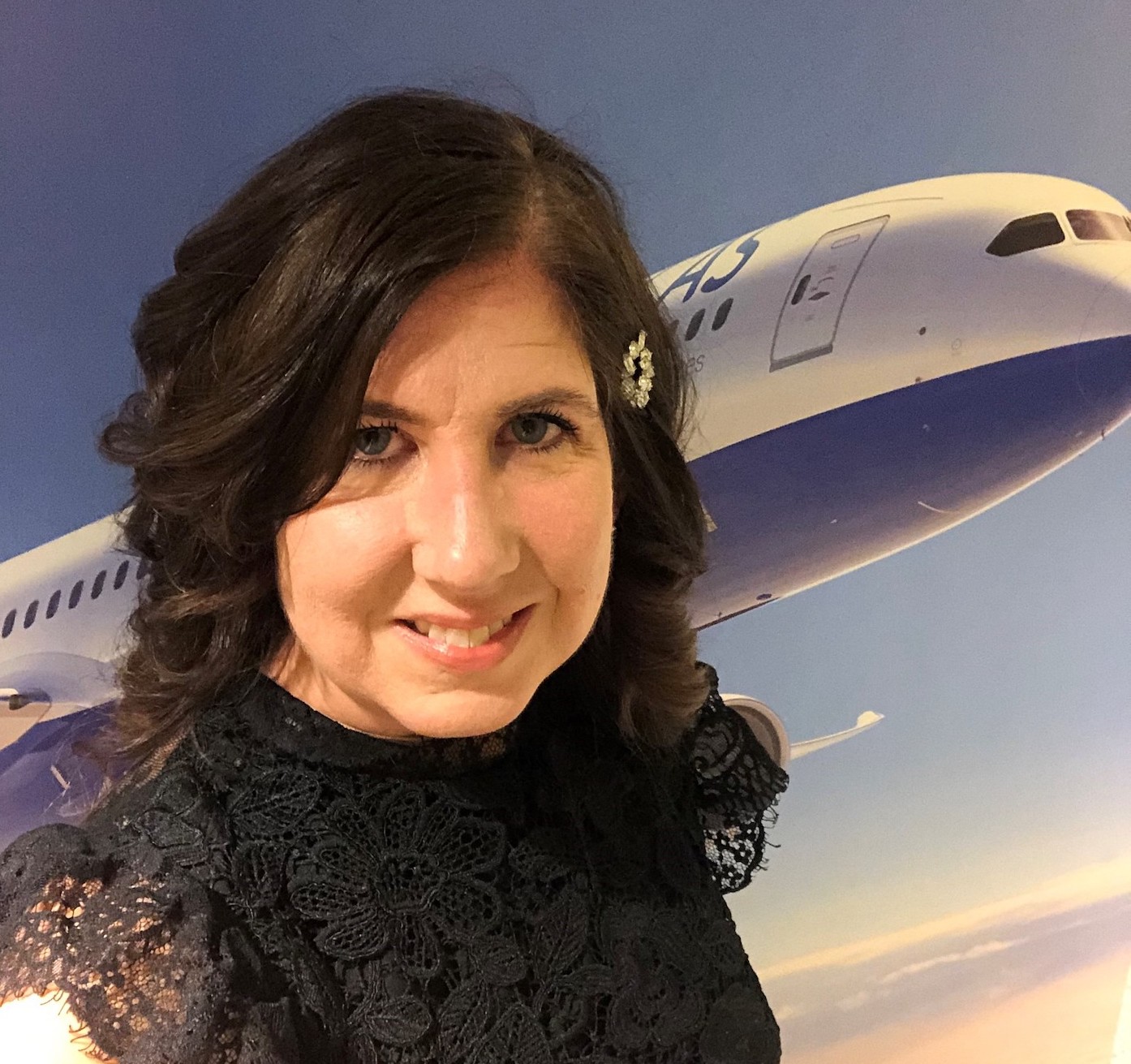 GER: You have been a member of the Aero Club since around 1997. Why have you stayed involved with Aero Club throughout your career?
DB: The Aero Club gives the D.C. aviation community an opportunity to come together around our common interest in aviation. We're all friends, or friendly. When we see each other at work, we compete on our different priorities. But through the club, we get to come together monthly for an exchange of ideas and sort of elevate it a bit from the competitive side of things. When given the opportunity to join the board and run for president, I was enthusiastic because I could contribute more to the club's activities and also give back to our community.
GER: Would you say it's a more social club?
DB: It's social, but professional. I always say it's just a great place to go to get your phone calls returned, because you will see everyone. You'll see someone who says, "Oh! I owe you a call!" And then you'll turn around and there's someone else who called me. So you can get a lot of work done in addition to general networking. But it's also a place to come to learn about the perspectives of a wide variety of aviation stakeholders, ranging from airports and airlines to unions and manufacturers. Having that exposure to the breadth of our industry's impact on the global economy makes me proud to work in aviation and for GE Aerospace specifically.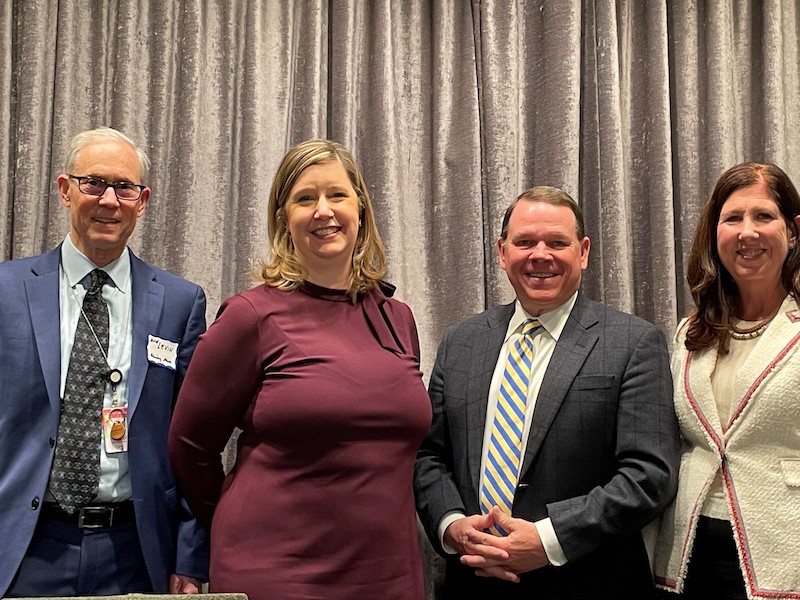 GER: How well have women been represented in the club's leadership roles?
DB: Our past three presidents have been women, but we can do more. I want to highlight women who are on the board and, ideally, find women who can speak to the club. The latter is challenging, because we typically have CEO-level speakers, and there are not as many women in CEO roles to choose from.
GER: At each monthly meeting you have a guest speaker. Who have you found to be particularly inspiring?
DB: This is hard to answer, because I have had the opportunity to hear from incredible speakers at club events over the years — notably, talks by Neil Armstrong, Richard Branson, Bob Crandall, Herb Kelleher, and Fred Smith. But among the most inspirational are names unknown to many: Dieudonne Kazzembe, our scholarship recipient who came to the country as a refugee and is on the path to becoming a commercial airline pilot; Tuskegee Airman and Brigadier General Charles McGee; former National Transportation Safety Board (NTSB) Chair Debbie Hersman; and former acting FAA Administrator Linda Daschle.
GER: Can you talk about the club's activities that focus on young people?
DB: We have the Aero Club Foundation, which is focused on education and promoting aviation to students in the D.C. metropolitan area. One of our activities is to facilitate field trips and other exposure to aviation for middle school and high school students. And several years ago we created a scholarship program, which has been quite successful in making funds available to students to offset college expenses associated with pursuing a degree in the aviation field.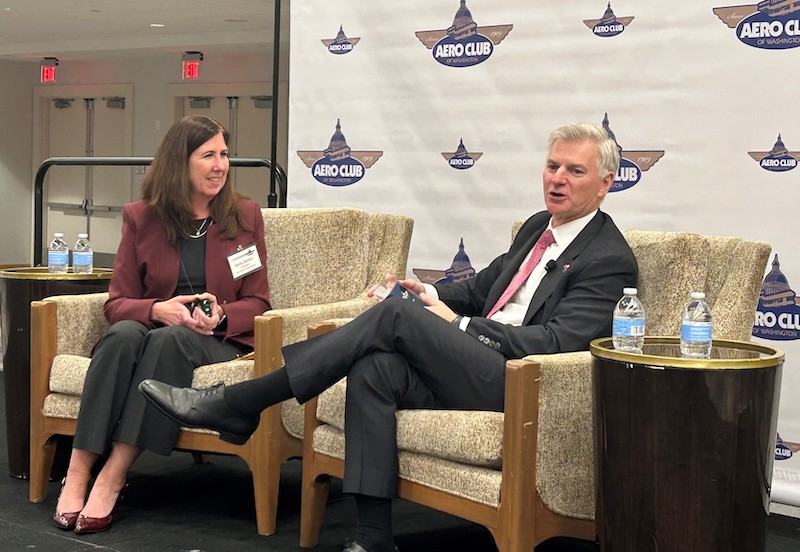 GER: Speaking of this new generation, what do you see on the horizon for the aerospace industry?
DB: There is so much change in aviation right now. It's happening with connectivity and making the industry more sustainable. Then there's speed. Through supersonic transport or even commercial spaceflight, speed could transform aviation in the near future. Our industry is working on drones and eVTOL [electric vertical takeoff and landing]. And we at GE are demonstrating hybrid electric technology and alternative aviation fuels, including hydrogen and sustainable aviation fuel.
It's a very exciting time for GE Aerospace to be on our own [the company is set to become independent in early 2024] and focusing on the core aviation objectives. It's an energizing time for the whole sector right now. A lot of change is coming for aviation.
Categories
tags