Nestled in the rolling hills of the Po Valley, the small town of Cameri looks like a postcard Italian village, complete with a classic piazza surrounded by traditional-style buildings and a church. It's a startling contrast, then, that less than a mile from the center of this village sits a major hub of aerospace innovation, anchored by one of largest 3D-printing factories in the world. Operated by Avio Aero, a GE Aviation company, the plant makes the arm-sized blades for the GE9X engine, the world's largest jet engine.
GE's Cameri operations are indicative of the advances taking place in manufacturing today. Making blades for an engine turbine typically involves casting them from red-hot alloys or pounding them out on massive forging machines. At Cameri, though, it's a quiet, controlled process that takes place inside humming, refrigerator-sized 3D printers that stand in neat rows inside a cavernous hall the size of a warehouse.
The printers were built by Arcam, a company GE acquired in 2016 and folded inside its GE Additive business. They use electron beams to weld together millions of grains of fine powdered metal, one hair-thin layer after another, to form some of the jet engine's most durable parts.
Additive manufacturing is still a young industry, albeit one that's growing rapidly. In 2015 GE Aviation opened its Additive Technology Center near its headquarters in Cincinnati, where engineers from GE Aviation and GE Additive conceive, design and manufacture 3D-printed components for jets and other products, and also improve on 3D printers. GE's Power and Healthcare divisions are also exploring 3D printing, as are many of GE Additive's customers, who use the technology to build everything from bicycles to skull implants.
GE developed the GE9X engine for Boeing's next-generation 777X jet.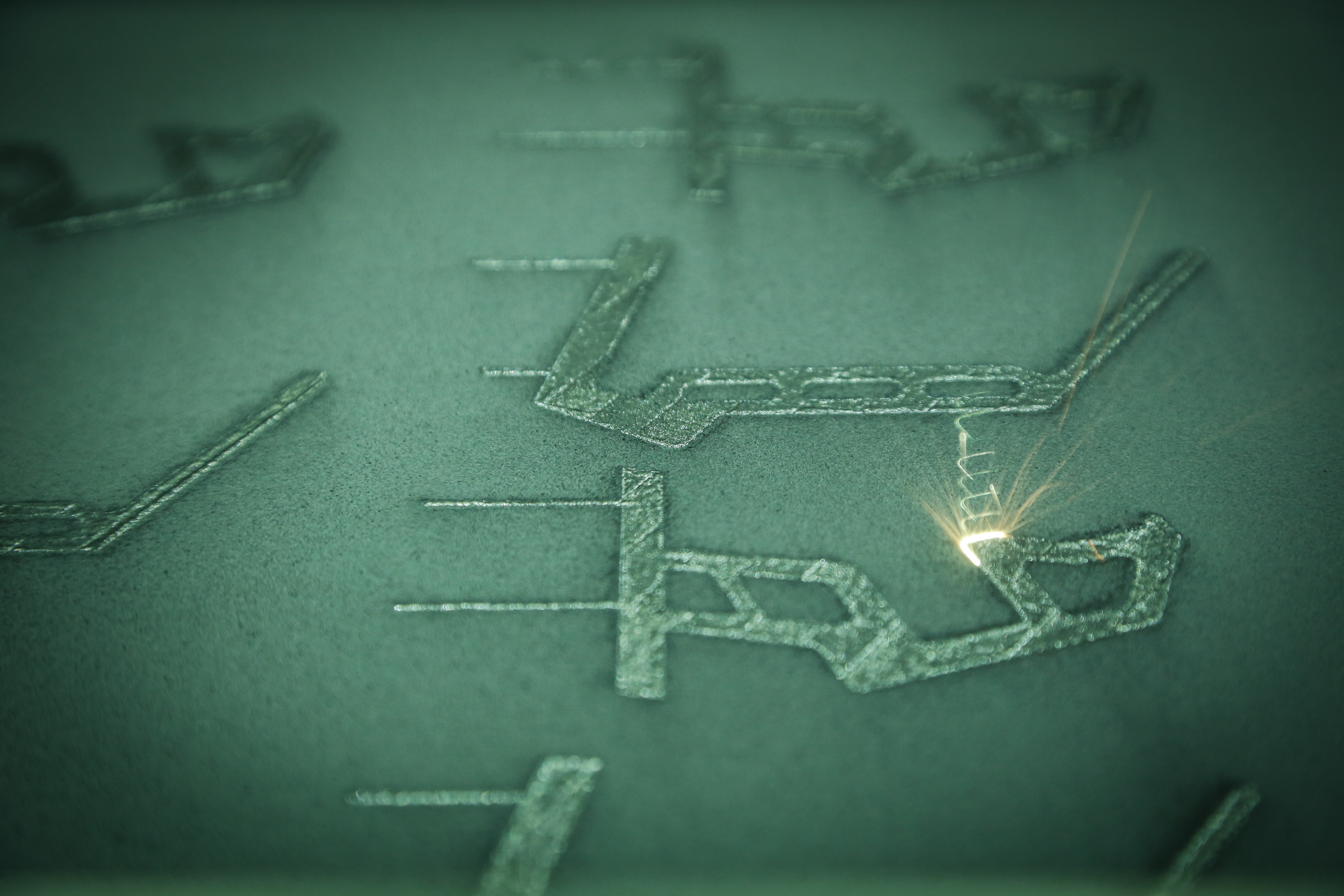 At more than 11 feet in diameter, the engine is about the width of an entire Boeing 737. A series of innovative designs, however, means that despite its physical size, the GE9X improves fuel efficiency by 10% over the GE90 engine, which powers most current 777 planes. One of the innovations involves making the blades from a wonder material called titanium aluminide (TiAl).


Jet designers love TiAl because it's light and strong — but until 3D printing became a realistic option, manufacturing with the material was difficult, requiring molding and expensive tools. The alloy also tended to come out brittle. Arcam's 3D printers solve those problems by welding metallic powder with an electron beam at temperatures up to 1,000 degrees Celsius. Following a software blueprint designed by GE engineers, each printer builds several of the 40-centimeter-long blades at once, layer by layer, over the course of a couple days.




To meet rising demand, GE recently expanded Cameri's manufacturing space by 6,500 square feet to 26,000 square feet. The greater size allows the facility to host a total of 35 Arcam machines: 31 A2X printers and four Spectra H machines, which are larger and produce more parts at once. The expansion will allow Cameri to produce 60,000 turbine blades a year by 2023.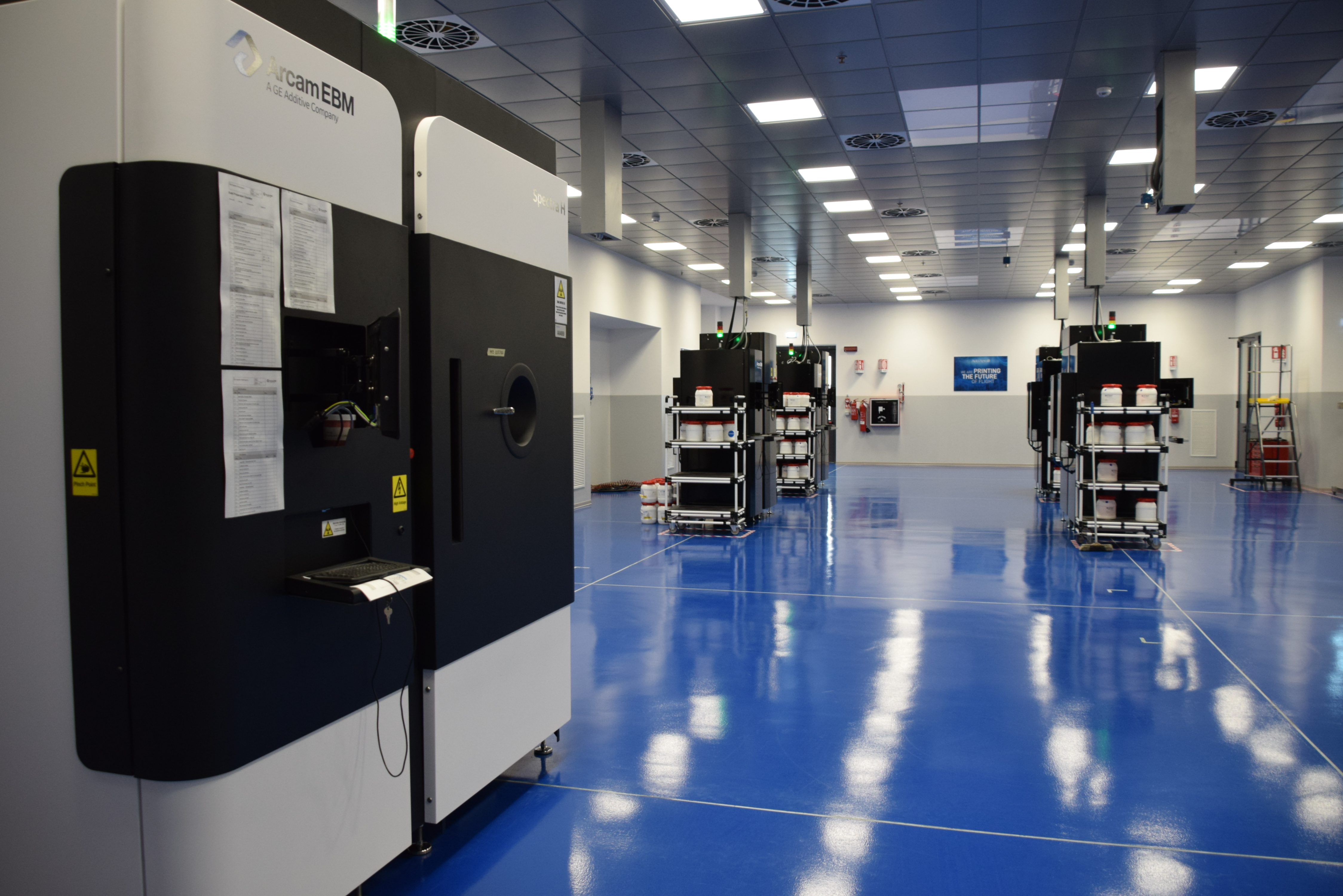 The GE9X engine had its maiden flight last year, and the Boeing jets they're going to power are expected to begin deliveries to airlines next year. Avio Aero ramped up to continuous production at Cameri this spring. The company expects to add another 16 Spectra H machines to the plant in the near future, followed by a possible replacement of the smaller A2X printers with the Spectra H.


"Thanks to the expansion and these new machines, we will definitely be able to produce a larger number of blades," said Avio Aero's Marco Bozzola, who operates the machines at the plant. "We can also count on greater mechanical and electronic stability, and we can even consider new geometries."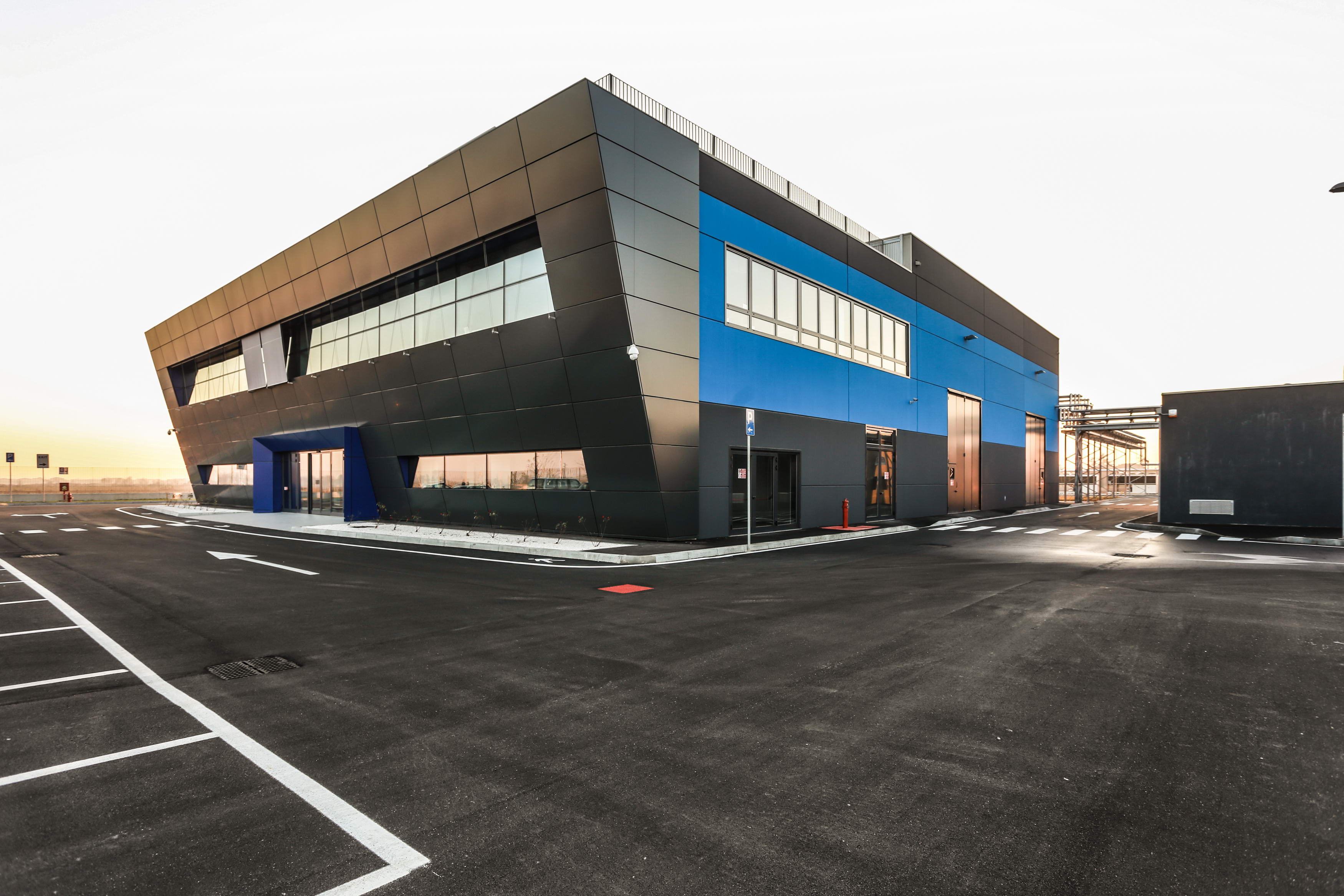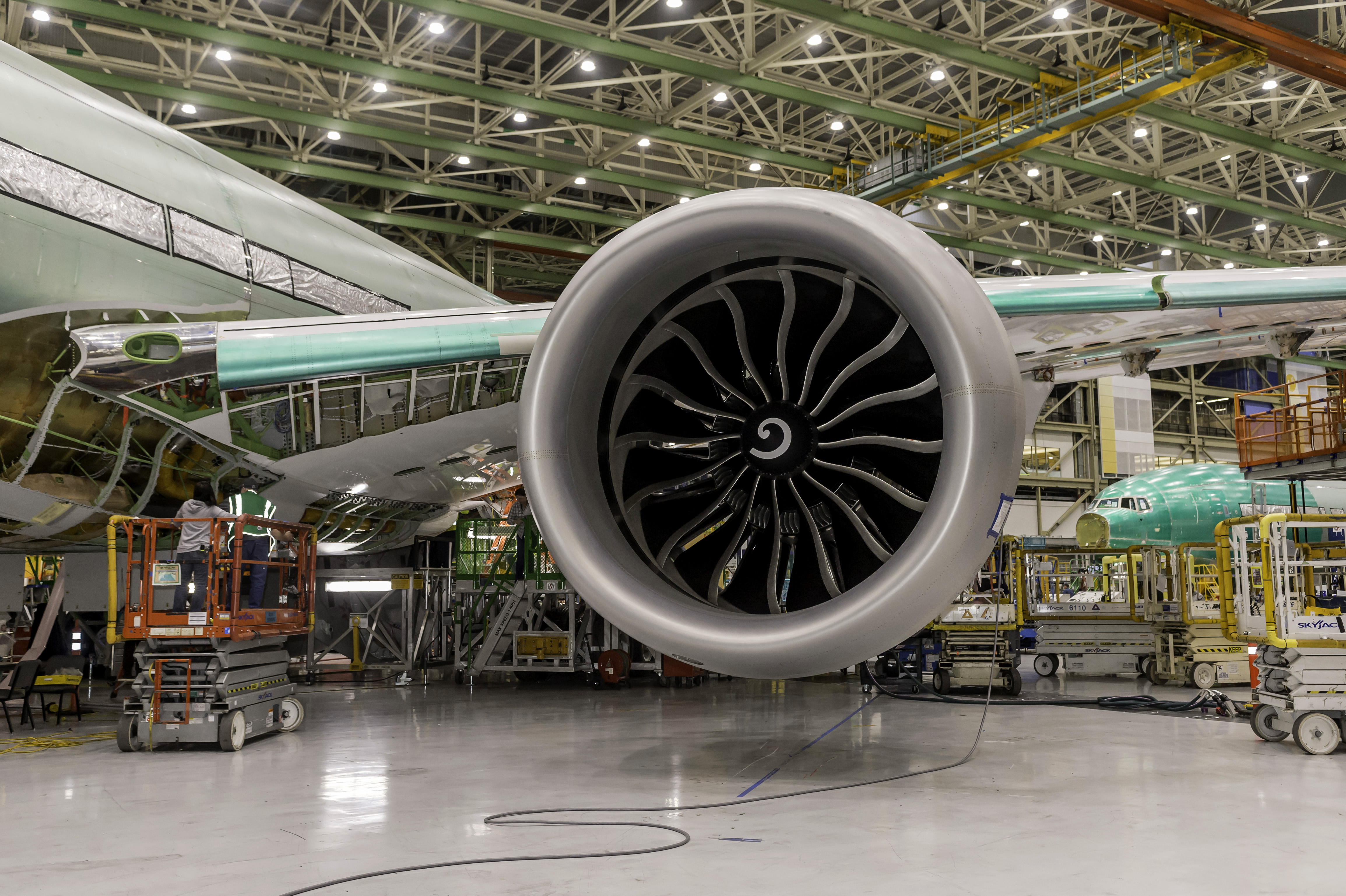 Categories
tags