Giving birth is hard enough without getting trapped in your bed by a mess of wires and cables. Just ask labor and delivery nurse Brigitta Fifield, who spends a lot of time helping her patients get comfortable.
Fifield's job often required repeated trips to the delivery room to detangle laboring mothers from the cords that connect them to maternal and fetal heart rate monitors. Every time a soon-to-be-mom needed to roll over, use the bathroom or sometimes just scratch a toe, she would have to sort out the cables attached to her body that connected her and the baby to a nearby machine.



This past spring, however, Fifield got help. Her hospital, the Eastern Idaho Regional Medical Center (EIRMC), started using a wireless monitor from GE Healthcare that keeps track of the mother's and baby's heart rates, and of uterine activity. The technology, called the Novii Wireless Patch System, allows Fifield to untether soon-to-be moms from their hospital beds.

But that's not the whole story. In May, Fifield was able to test the monitor from a different perspective: Her nurse used it when Fifield gave birth to her third baby. "I was strapped to wired monitors when I gave birth to my first two children, and the wireless monitor gave me a completely different experience," she says. With the Novii, Fifield used a yoga ball, walked the halls with her husband and easily moved around in the bed. "When I was on the wired monitors, the nurses would have to come in and adjust the straps every time I wanted to change positions — it was extremely restrictive," she says.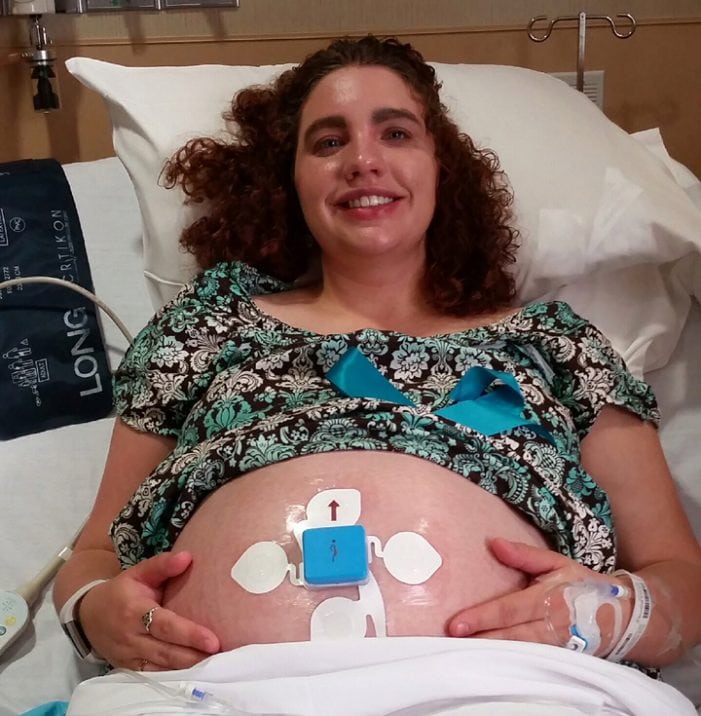 A version of this article originally appeared on The Pulse, GE Healthcare's newsroom.
Categories
tags