The first time Alisha Davis-Kent heard about Next Engineers, GE's college readiness program focused on increasing the diversity of young people in the engineering field, she felt like someone had "heard my story, understood my story and was creating a solution to help others overcome some of the struggles and problems that I had as a child."
For Davis-Kent, who now works as a test engineer at GE Aviation's headquarters in Evendale, Ohio, that feeling was grounded in reality. Growing up in an underserved community on the west side of Louisville, she followed her parents' advice to study hard and do well in school — "not just for the impact it would have on my life but on the lives of others around me," she said. But once she started in the industrial engineering program at the University of Louisville in Kentucky, she realized how much she could have benefited from more STEM-related classes in high school — not to mention from the guidance of a mentor or two. Now, through Next Engineers, she sees an opportunity to give students the solid foundation she wishes she'd had.
"Not a lot of individuals from underrepresented communities know what engineering is or the impact that it has on the world around us," she said. "I want to be first in line to participate in this program."
Davis-Kent spoke as part of a news conference in October at the Learning Center in Evendale, where GE Aviation announced it will bring Next Engineers to Ohio through a partnership with the University of Cincinnati (UC).
Cincinnati is one of four cities, along with Greenville, South Carolina, Stafford, U.K., and Johannesburg, South Africa, where the program will kick off. In Cincinnati, GE will initially work with Cincinnati Public Schools, the Princeton School district and UC's College of Engineering and Applied Science to ignite an interest in engineering in more than 3,500 13-to-18-year-old students.
This is not the first time GE has helped educate students in the Cincinnati community. Indeed, as Joe Allen, chief diversity officer at GE Aviation, pointed out at the press conference, GE volunteers have donated thousands of hours to the community over the past 70 years. Now, however, the company is "really looking forward to the opportunity to take our engagement in the city to the next level," he said. "And we have a mission to inspire the next generation of change-makers."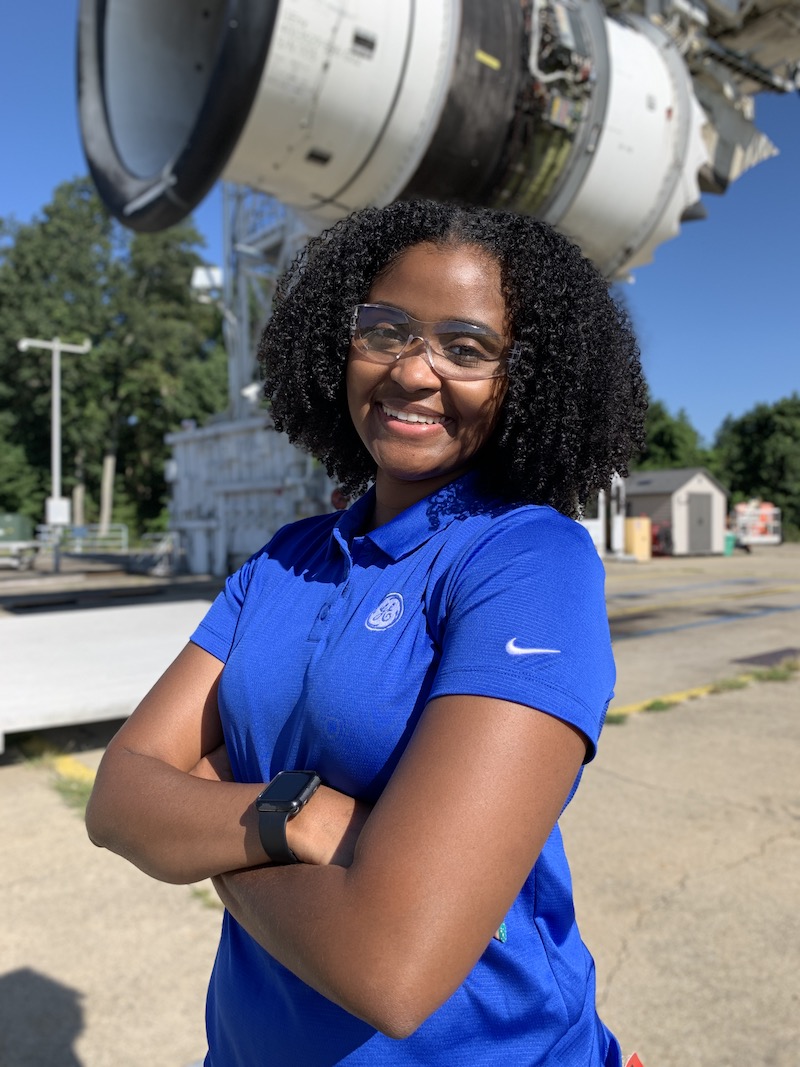 It's not a moment too soon. Over the coming decade, the United States expects to add nearly 150,000 engineers to tackle the massive infrastructural challenges the country faces. And yet, according to the U.S. Bureau of Labor Statistics, as of 2020 only about 20% of engineers are from underrepresented segments of the population. "To build a world that works for all, we're going to need diverse perspectives and diverse vision and voices," Allen said. "That is an important piece for us, because today the field of engineering is lacking in them."
The education system has an important role to play in developing diverse engineering talent. Neville Pinto, president of the University of Cincinnati, noted that schools are missing a large fraction of the talent pool every year. "As the competition globally gets more intense, it is very important that we educate a larger number of our population at a higher level," he said. "We don't have a choice, as a society, if we want to continue to be the leading nation on this globe."
Next Engineers aims to meet that problem head-on by stoking the interest of diverse students in middle and high school and encouraging them to turn that interest into a potential career. Students will follow three tracks, depending on their age: Engineering Discovery, a series of short, exploratory sessions for 13- and 14-year-olds that will use creative classroom activities to expand their understanding of what engineers (and engineering) can do; Engineering Camp, an immersive weeklong session during summer break for 14- and 15-year-olds, in which they complete design challenges and interact with engineering faculty and business leaders; and Engineering Academy, a three-year program students must apply to in order to join that includes more hands-on design challenges, career coaching and college readiness workshops to prepare 15-to-18-year-old students for postsecondary education. Students who complete the Academy and are accepted into a college-level engineering program will be awarded a scholarship.
GE employees will provide the program's "people power," as Allen put it, which means that through teaching and mentoring they'll highlight how diverse the field can be. "I'm excited that we'll be taking our talents and our time into the schools to work with children on their projects, as well as serve as role models in the community," he added. "With the help of our partners here in Cincinnati and around the world, Next Engineers will work to bridge those gaps and empower diverse youth to build a better future through engineering."
tags