When an ambulance rushed a runner suffering from severe heatstroke and dehydration to a field hospital set up on the Brighton Marathon course in England, Professor Rob Galloway had all of the equipment he needed to start resuscitation.
Galloway — emergency medicine consultant at Brighton and Sussex Hospital NHS Trust, medical director of the Brighton Marathon Weekend and a marathon runner himself — monitored the blood pressure, heart rate, and temperature of the unwell runner to ensure that rapid cooling protocols were reducing his core body temperature. The runner was treated and released.
"It undoubtedly saved his life — or at least saved him a prolonged stay in hospital and significant kidney injury," Galloway says.
It takes months of rigorous training to prepare — physically and mentally — for a marathon. For the 12,000 runners who compete in the Brighton Marathon every spring, crossing the finish line is the goal. Crossing it injury-free? That's one dream that might be harder to achieve.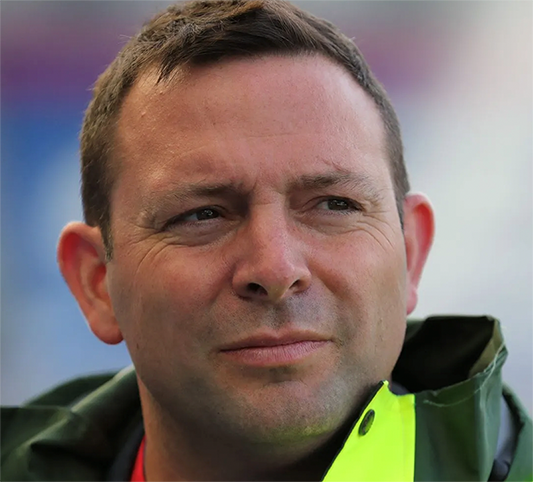 A new partnership with GE Healthcare ensures that Galloway and his team have the equipment they need to provide treatment that otherwise would have been impossible in the field.
Before each race, Galloway sets up a control room, 14 first-aid stations, and two field hospitals that are equipped to treat everything from blisters, knee pain, and other minor injuries to heatstroke and major cardiac events. He also lines the route with more than a dozen ambulances to transport injured runners to one of the on-site treatment facilities.
While the first-aid tents and field hospitals are always stocked with the usual IV fluids, gauze, blood pressure cuffs, and ice packs, this year they were also equipped with GE Healthcare electrocardiogram (ECG) systems, Venue Fit ultrasound machines, and Carescape monitors as part of a new partnership. Galloway also used the same ultrasound equipment for ill and injured players and fans of Brighton and Hove Albion Football Club at the American Express Community Stadium in Brighton, where he also serves as crowd doctor and stadium medical adviser.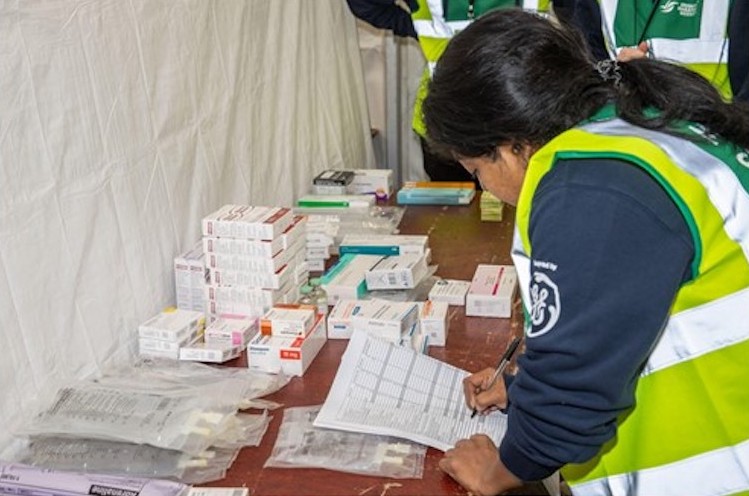 "Marathon running has complications," says Galloway, who, along with a team that includes specialists in physical therapy, podiatry, and advanced cardiac response, has overseen medical care at the Brighton Marathon for the past decade. "You need good-quality care to provide medical attention for the runners."
During the 2022 Brighton Marathon, 300 runners needed medical attention, including 70 with serious medical issues. Galloway knows that a good number of the racers who lace up their sneakers and run 26.2 miles along the southern coast will need medical attention. In fact, data shows that 30% of marathon runners experience race-related injuries.
Heatstroke is one of the most common advanced medical conditions Galloway treats during the Brighton Marathon. "We treated over 25 people with heatstroke; only one patient needed to attend the hospital," he says. Common symptoms like muscle cramping, nausea, and vomiting can escalate to racing heart, confusion, and slurred speech and require immediate treatment. Chest pains are also common.
Galloway used the equipment on an ECG cart from GE Healthcare to treat a 70-year-old runner who was experiencing chest pains. The equipment was sensitive enough to pick up subtle changes in his heart rhythm, allowing for an accurate diagnosis.
"I was able to interpret the ECG as normal for someone who has run a marathon rather than a heart attack," Galloway says. "It saved him an emergency room visit."
Reducing hospital admissions is one of the benefits of treating runners in the first-aid stations and field hospitals on the marathon route. At other marathons, runners who collapse on the course are often sent to local hospitals. Researchers tracked runners who participated in the Boston Marathon from 2015 to 2019 and found that 33% of those diagnosed with heatstroke on the marathon course required hospital transport.
The Brighton Marathon might attract fewer runners than the Boston Marathon, but it's also the case that the city has only one general hospital. Galloway notes that sending 70 patients to the adult hospital in a single day would have a "catastrophic" impact on hospital physicians and healthcare access in the small town. If that were the case, he says, "the local hospital would make sure that the marathon wouldn't happen."
"We function like a roving hospital," Galloway says of his team's ability to provide lifesaving care all along the route. "It makes a world of difference in managing acutely sick patients and reducing hospital admissions. Patients get really good care, and having advanced medical facilities on the course gives them the confidence to be able to do the marathon."
Professor Galloway and GE Healthcare do not have a contractual relationship beyond Professor Galloway using GE Healthcare products.
Categories
tags