Like most of the patients at Lake Medical Imaging (LMI) in central Florida, Kathi Schue is no stranger to mammograms. With imaging offices in the 5.5-square-mile retirement community known as The Villages, LMI caters to the over-60 crowd. While this group is statistically more likely to get breast cancer, they also have a secret weapon that helps with early detection: lots of previous scans.
"Having multiple prior mammograms for comparison helps avoid the need to call back the patient for extra views unnecessarily," says Dr. Cathrine Keller, managing physician at LMI.

In Schue's case, those older scans helped point to an issue that raised a red flag. They tipped radiologists off to a problem when Schue came in for her regular mammogram. Radiologists saw a tiny gray shadow that hadn't been there before. They suggested Schue return for a follow-up exam.

But there was a catch. The typical next step would have been for Schue to have an MRI, but because she has a neurostimulator (a stopwatch-sized metal implant that delivers mild electrical signals), magnetic imaging was out of the question.

Instead, Schue's radiologists turned to GE Healthcare's SenoBright Contrast-Enhanced Spectral Mammography (CESM) technology. SenoBright works like a typical mammogram, where the technologist positions the woman in front of a machine which images each breast. But with SenoBright, the patient is first injected with a contrast agent which can highlight areas of unusual blood flow on the image. The process is quick — radiologists can review images in less than 10 minutes — and the images are clear enough to allow for a quick diagnosis.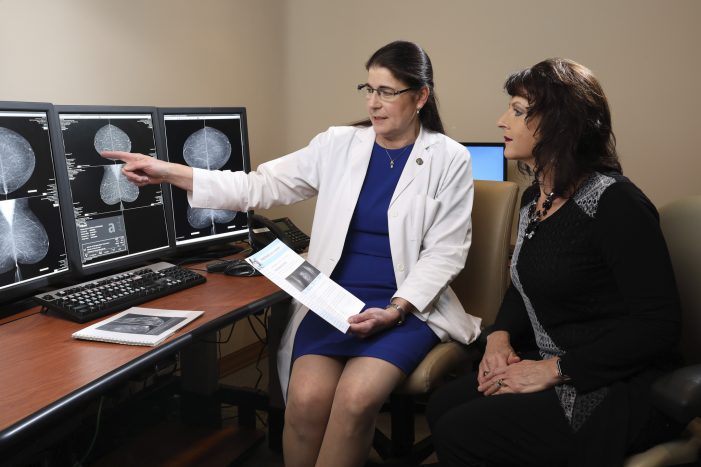 Categories
tags